The release of the PlayStation 5 brought along a long sought after re-master, which quite frankly looks amazing. Demon's Souls joins the rest of the Souls Series in re-mastered next-generation glory, and boasts extremely challenging, yet fun, gameplay. Today we bring you the best armor sets in the game to go along with the hours of souls grinding you will do!
Best Armor in Demon's Souls
We have picked the five best pieces as well as their locations and what you have to do to get your hands on them.
The Gloom Armor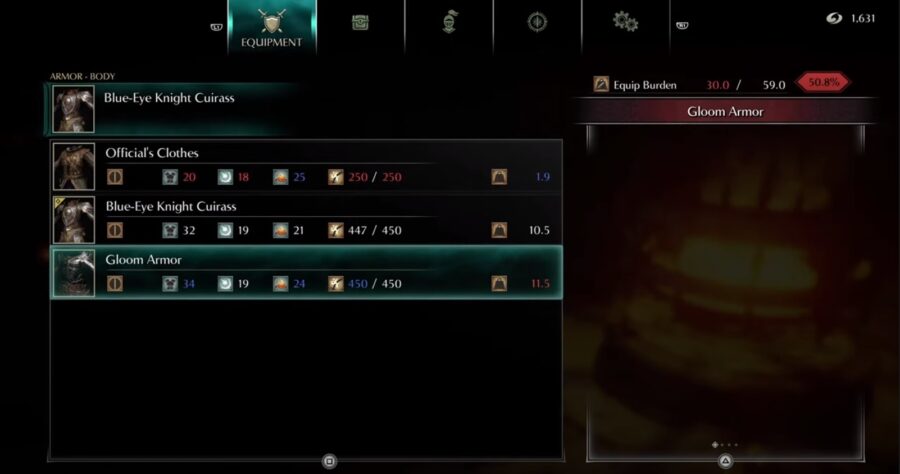 The Gloom Armor is a heavy set piece that is only available to Male characters. It is very strong and has a good Poison resistance level, although it does come with a small Stamina resistance caveat. This armor set is a good one to get and can also be worn all the way through until the end of the game if the player chooses as it is a really good all-round piece!
The way to obtain the armor is to defeat Yurt, the Silent Chief who is found in the Fool's Idol Archstone in World 3-2. You will rescue him from the metal chamber and he will seem like a friendly NPC, however, be careful as if he is left to walk off after being freed he will kill NPCs in the Nexus. The good thing about this is that he is quite unsuspecting of you attacking him after he has been freed, so the battle can be quite short and sweet.
Dull Gold Armor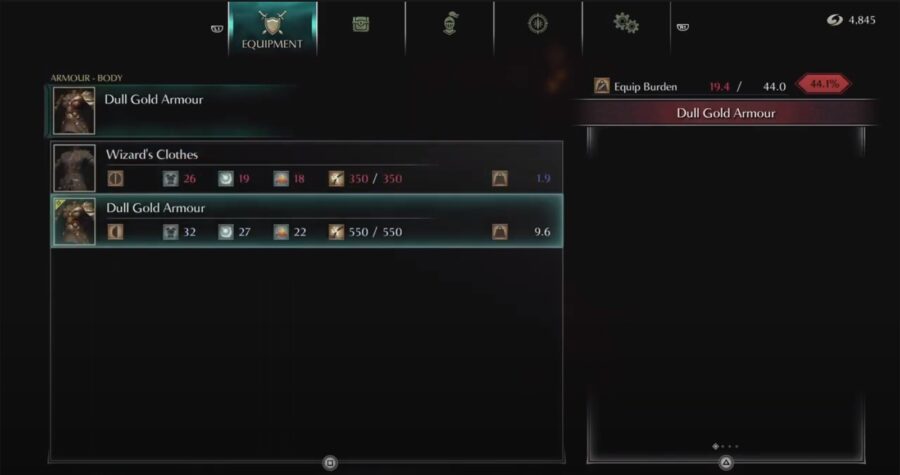 The Dull Gold Set is specifically for Female body types and is a medium piece of armor. Its Durability rating is high, making it a hard-wearing set, and it also comes with a high Bleed and Poison damage resistance, making it an effective piece to wear. It is not the heaviest armor set that you will find, but it is also not the lightest.
There are two ways that you can go about earning this armor:
The slightly easier way is to get it off of a Phosphorescent Slug as loot in the Swamp of Sorrow in World 5-2, which is located on a small island just past the character Selen Vinald.
The slightly harder and harsher way is to kill Selen Vinald, and to take it off her once you have defeated her.
Dark Silver Armor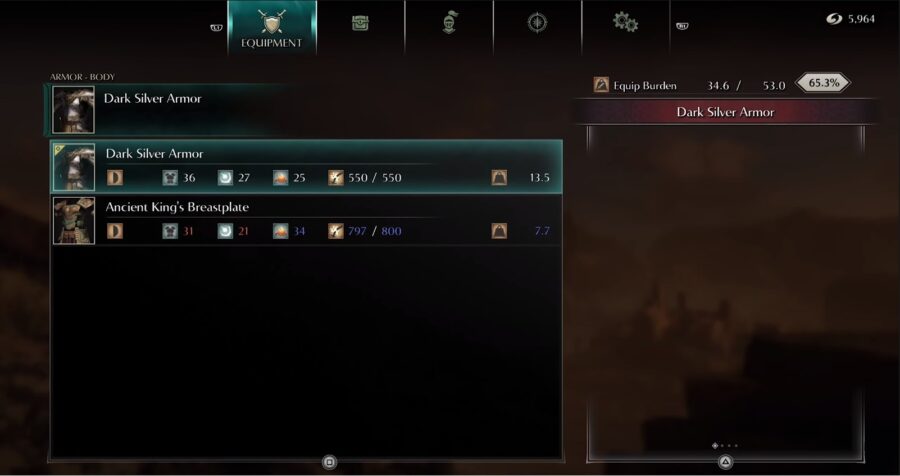 The Dark Silver Armor is another set that is designed for Male character body types. Its best uses are against Magic, Fire and Bleed damage, it is also fairs well against Physical and Slash attacks with its high Durability rating.
The way to obtain this armor set it to loot it off of Garl Vinland when he is in his human form. He is Maiden Astraea's companion and lover found in the Dirty Colossus Archstone within World 5-3.
The Brushwood Armor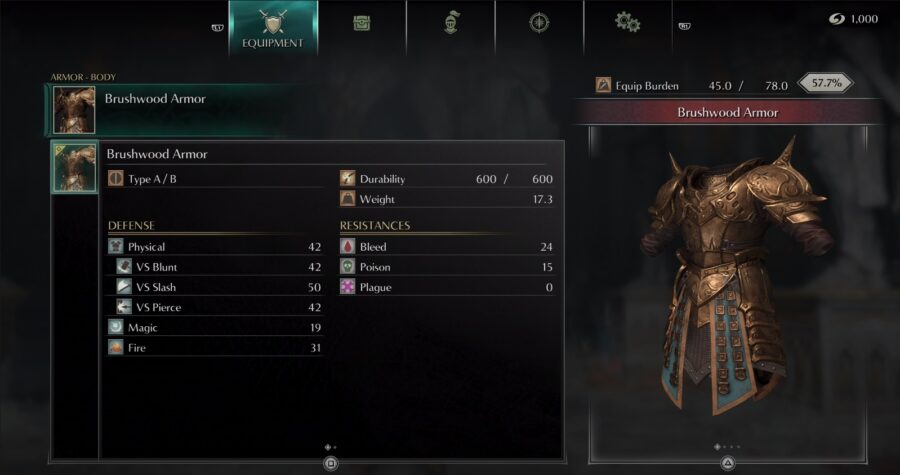 This particular set is the heaviest in the game, but will also offer you the best defense against physical attacks. If you are a heavy build player then this armor is most likely the one for you. Just watch out, however, as it does not fair as well against inflicted status effects.
To get this armor you can either go with the battle route, or the looting route:
For the looting route you can get the armor off of a corpse in the lower part of the castle where you find Executioner Miralda in World 1-1.
The battle route involves killing Biorr of the Twin Fangs in World 1-3.
Ancient King Armor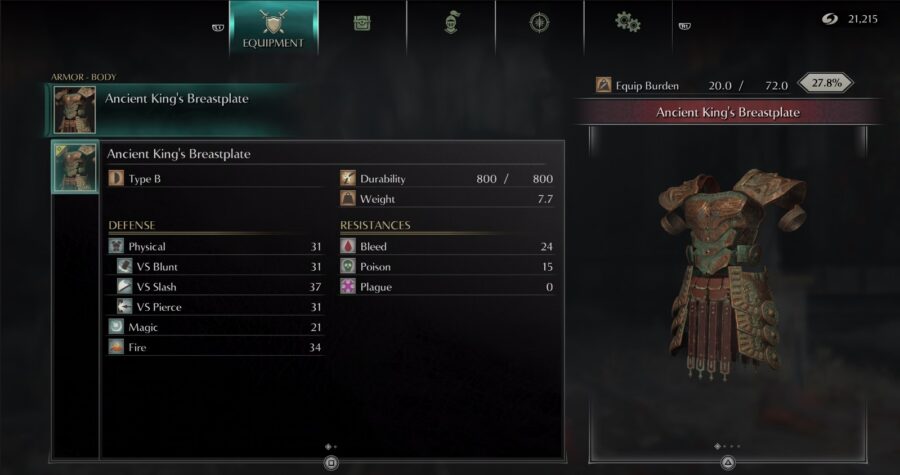 The Ancient King set has high Durability and is for Male character types. It is a medium build with good protection against Fire and has an all-round good Defense rating. It is arguably the best set in the game as it is well-balanced and is not too heavy.
For this armor you must kill Old King Doran in the Mausoleum in World 1 - 1. This will be accessible once you obtain the key from Ostrava who is in the same world.
Now you should be well-equipped to take on the frustratingly fun bosses of Demon's Souls!
Need some more guidance? How about checking out where to get Large, Chunk and Pure Hardstones in Demon's Souls?