Diablo Immortal has been released and as you take on the hordes of demons, you will travel through the whole campaign completing quests. One of these quests, Lost Runes, contains two puzzles that can be difficult to complete. The lamp pillars puzzle is first, then the mirrors puzzle. Here is the solution to the lamp pillars puzzle.
How to light the nine lamps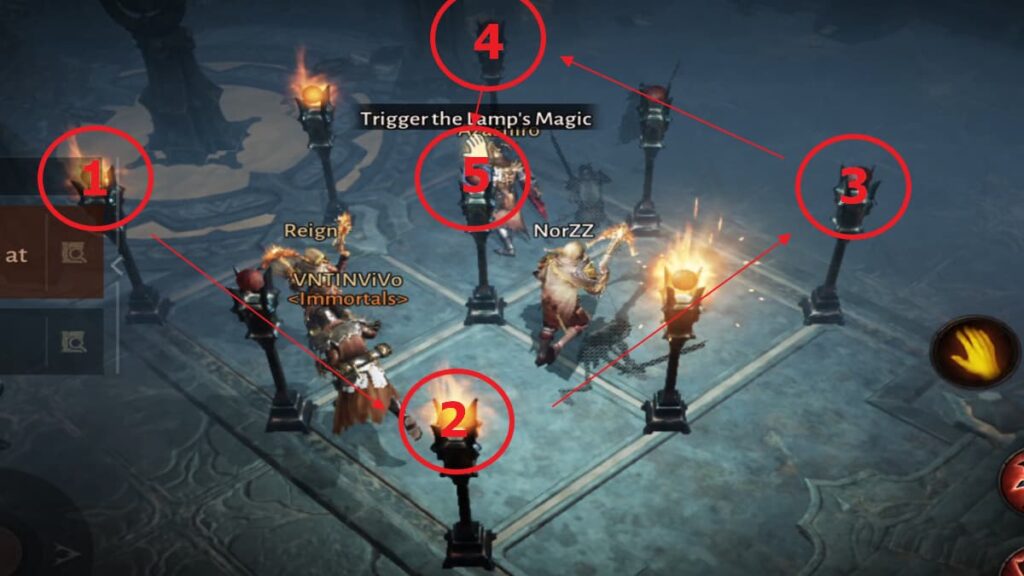 This puzzle requires you to light all nine lamps at once. If you select a lamp it will light that lamp and send a flame to the pillars that are closest to the one you selected. Randomly clicking the pillars will not solve the puzzle, unfortunately. You need to select them in the above order, starting with the four corner lamps, and then the center lamp.
Related: How to complete the Lost Runes Mirrors Puzzle in Diablo Immortal
The solution to the puzzle can also be found in the book to the left of the pillars. After all nine lamps are lit, the rune will appear and you can continue with the quest. You will then need to find the remaining two runes, the second rune is received after a short elite enemy find, while the third rune will require you to complete a puzzle containing mirrors.
For more information on Diablo Immortal, check out How to level up fast in Diablo Immortal and All Classes & Abilities in Diablo Immortal on Pro Game Guides.