There are numerous resources, materials, and items in Diablo Immortal, and one that you will need, especially in the late game, is Hilts. This may leave you wondering how to get Hilts and the best way to farm them in Diablo Immortal.
Best ways to get Hilts in Diablo Immortal
The best way to get Hilts is through the Challenge Rift and the Factions. You can earn Hilts just by playing the game through passive means, but these activities can provide you with a good amount of Hilts in Diablo Immortal.
How to get Hilts in Diablo Immortal
You can earn Hilts through many different methods. Here are the ways you can get Hilts in Diablo Immortal, many of which can be done just by playing daily.
First kill of the day
Battle Pass
Codex
Challenge Rifts
Group and Solo Leaderboards
Faction quests
PvP Battlegrounds
Related: How to fix Controller Input lag in Diablo Immortal?
What Hilts and how to use them in Diablo Immortal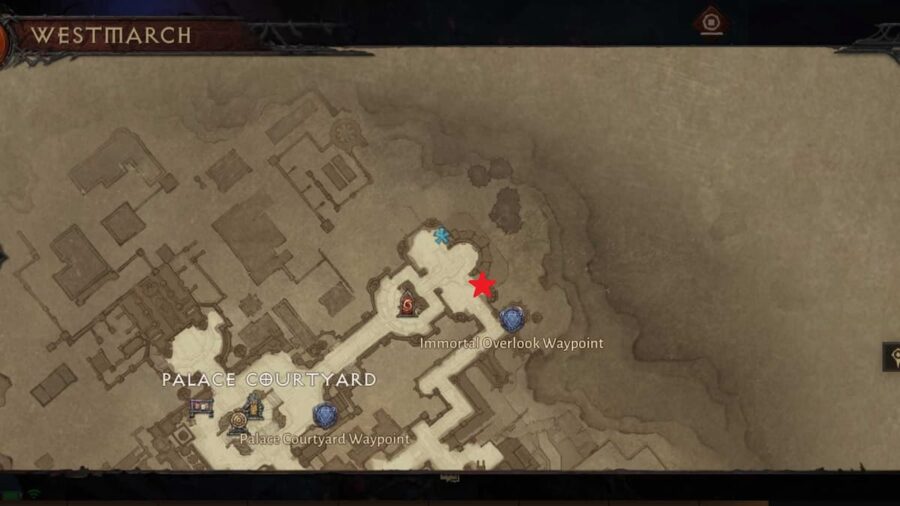 Hilts are a rare currency and exclusive to the Knights of Westmarch. These can be exchanged at the Hilts Trader in Westmarch marked on the map above. Most items you can purchase here have a limit, whether that be daily, weekly, or monthly. Here are the items we recommend purchasing with Hilts.
Legendary Crests
Legendary Gems
Limited Time Items
Most of the other items for sale at this vendor aren't worth using Hilts on, as you can get them through other means. But you can still trade Hilts for these items if you need them in a pinch. You will not be able to use the Hilts Trader until you reach around levels 26 to 30 when you receive a quest.
Lastly, if you are able to join the Immortals, you gain access to a special tab at the Hilts Trader. This provides exclusive items, including an extra Legendary Crest, that you can purchase. This makes joining this faction well worth it.
Can you purchase Hilts using microtransactions?
While there are many items and resources that can be purchased with microtransactions, Hilts are not one of them. You can purchase the Collector's Empowered Battle Pass, which will fast track your Battle Pass level and immediately earn you rewards, including Hilts.
For more information on Diablo Immortal, check out What is Gambling in Diablo Immortal? How to unlock, rewards & more! and Are there followers or mercenaries in Diablo Immortal? on Pro Game Guides.