The Diablo series has been around for quite some time, and there are numerous things to do in-game besides slaying evil. One of these is gambling which originates in the first Diablo but became what it is now in Diablo II. This may leave you wondering what gambling is in Diablo Immortal.
Diablo Immortal Gambling Guide
Here's everything we know about gambling in Diablo Immortal.
What is Gambling in Diablo Immortal?
Gambling in Diablo Immortal is where you use your hard-earned gold in a game of chance. The items you receive are based on luck and chance, so be sure to consider if gambling is worth it carefully. As with any game of chance, you can win or lose at the drop of a hat.
There is a limit of 25 attempts at gambling each day, so you cannot simply stand around gambling forever. Sometimes it can be better to hold off gambling depending on several factors, including your gold and level.
Related: Are there followers or mercenaries in Diablo Immortal?
How to unlock Gambling in Diablo Immortal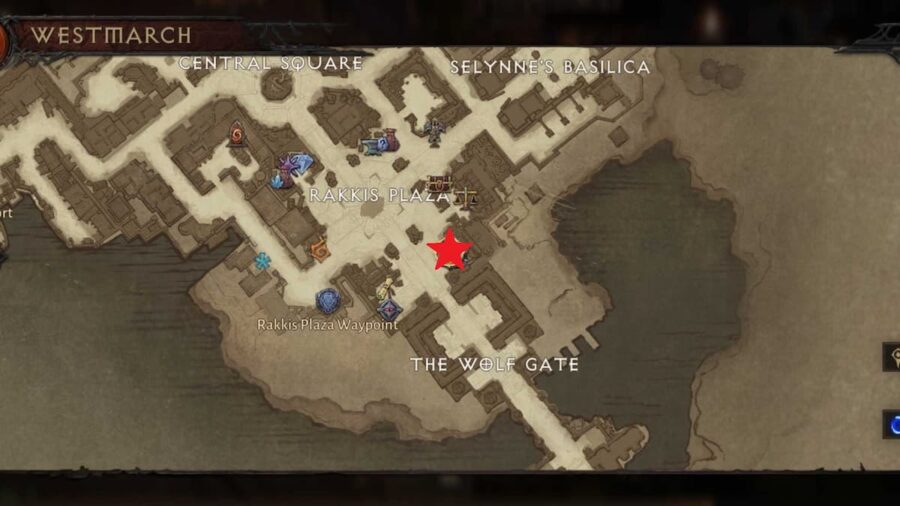 You will not be able to gamble in Diablo Immortal until you unlock it at level 35. Once you do this, an NPC will make its services available. The NPC is Yakin, the Rarities and Antiquities vendor. You can find Yakin in Westmarch, marked in the image above.
What is the Gold cost for Gambling in Diablo Immortal?
The cost of gambling increases depending on how many times you gamble in a day. Each time you gamble, the cost increases, making long gambling sprees not worth it. We recommend gambling no more than ten times a day unless you are desperate for the rewards.
What are the rewards for Gambling in Diablo Immortal?
The gambling rewards are based on your level. This means the higher your level, the higher level gear you will receive. You can receive different rewards for gambling, including gold, jewelry, weapons, legendary items, and more. What you win through gambling is based on luck, so it is hard to get specific rewards.
When should you start Gambling in Diablo Immortal?
We recommend that you start gambling at level 60, as the rewards you get will help in the endgame. As gambling is based on your level, you will receive better gear the higher your level is. With 60 being the highest level currently, this is the best time to gamble as you will receive the best rewards.
For more information on Diablo Immortal, check out All compatible devices to play Diablo Immortal and Which Paragon skill tree should I choose first in Diablo Immortal? on Pro Game Guides.