In Diablo Immortal, gear is segmented into four categories—Common, Magical, Rare, and Legendary. The rank of all items from these categories can be upgraded and levelled up. However, only Magical, Rare and Legendary items begin to introduce bonus attributes once they are levelled up. There are a total of three bonus attributes an item can have, and each of these are unlocked at Rank 6, Rank 11, and Rank 16.
But, after spending tons of effort on upgrading your item, what if the bonus attributes are not what you're looking for? This is where Reforge Stones come in. You can use Reforge Stones to alter any one of the bonus attributes of your desired item. However, the alternate attribute derived is highly random, unless you use a Family Reforge Stone—but, we'll get to that in a bit. First, let's take a look at how you can obtain and use Reforge Stones.
Best ways to get Reforge Stones in Diablo Immortal
Lieutenant Fizriah, the Hilts trader in Rakkis Plaza
One of the easiest ways to get Reforge Stones is via the Hilts trader located in Rakkis Plaza, adjacent to the Immortal Overlook Waypoint. He will trade Reforge Stones with you for 200 Hilts each. The weekly cap is a total of eight Reforge Stones per week.
Yverius, the Smithing Materials merchant in Rakkis Plaza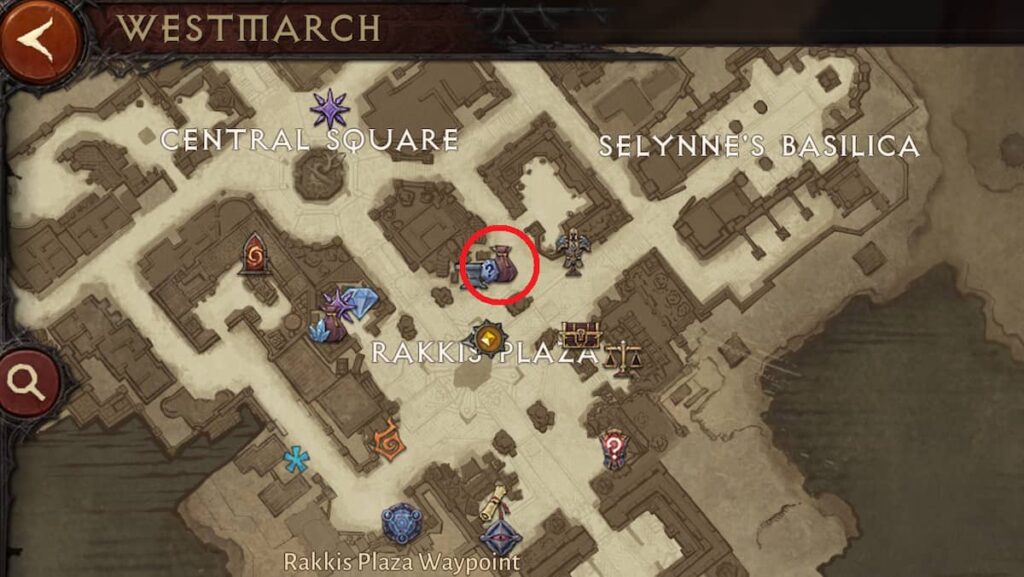 Yverius can be found in Rakkis Plaza, right beside Charsi the Blacksmith, and will sell Family Reforge Stones for 100 Eternal Orbs each.
Battle Pass
Progress your battle pass to earn Reforge Stones.
In-game Shop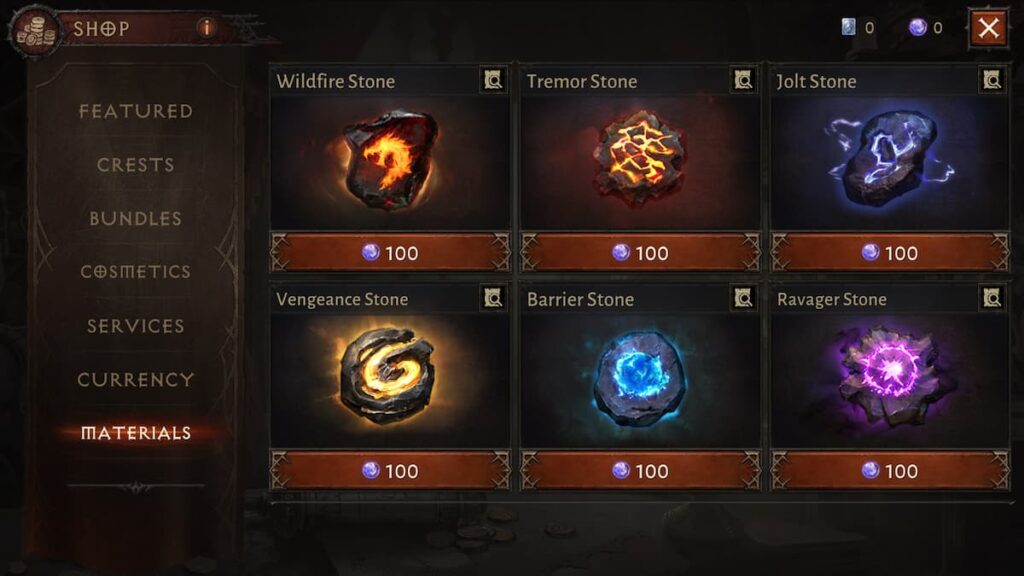 Apart from Yverius, you can also buy Family Reforge Stones from the in-game shop for 100 Eternal Orbs.
What are Reforge Stones in Diablo Immortal?
As mentioned before, Reforge Stones are used to alter any one of the bonus attributes of your item. However, since this altered attribute is random, it may not always be the one you were looking for. But, you can use a Family Reforge Stone to narrow down the attributes the item will receive.
Related: Can you change Dungeon difficulty in Diablo Immortal?
What are Family Reforge Stones?
Wherein regular Reforge Stones pick the alternate attribute randomly from all attributes, it might not always yield the result you are looking for. However, Family Reforge Stones, like the Vengeance Stone, for example, will narrow down the bonus attributes to a certain family. Using a Family Reforge Stone is the most surefire way of getting the exact attributes you want and will also help you unlock the Family Set Bonus attribute.
How to unlock Family Set Bonus?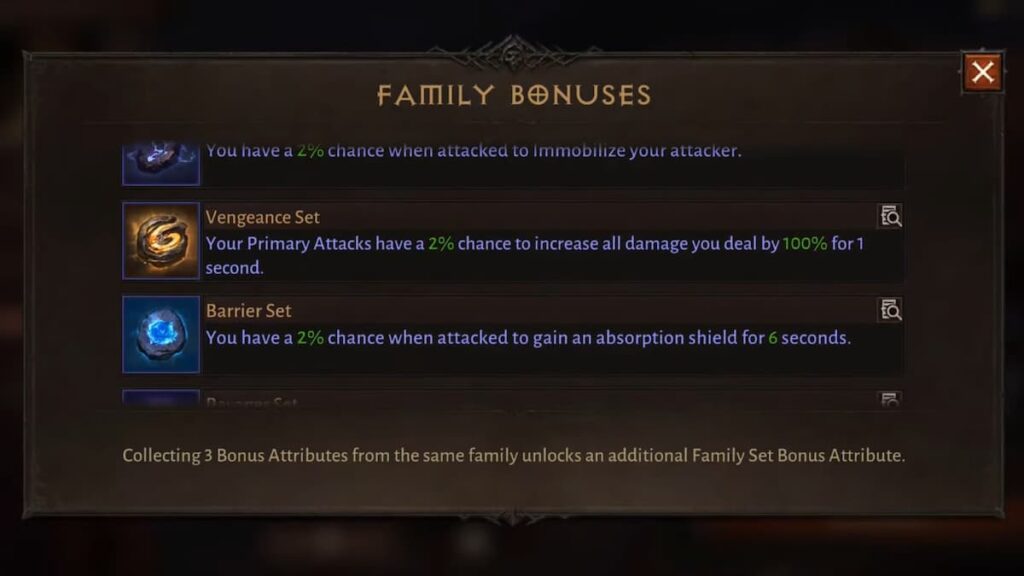 The Family Set Bonus is an additional bonus attribute that you can unlock for your item, on top of the three bonus attributes you already have. However, this Family Bonus is only unlocked when all the other three attributes of your item are from the same Family Set.
How to use Reforge Stones in Diablo Immortal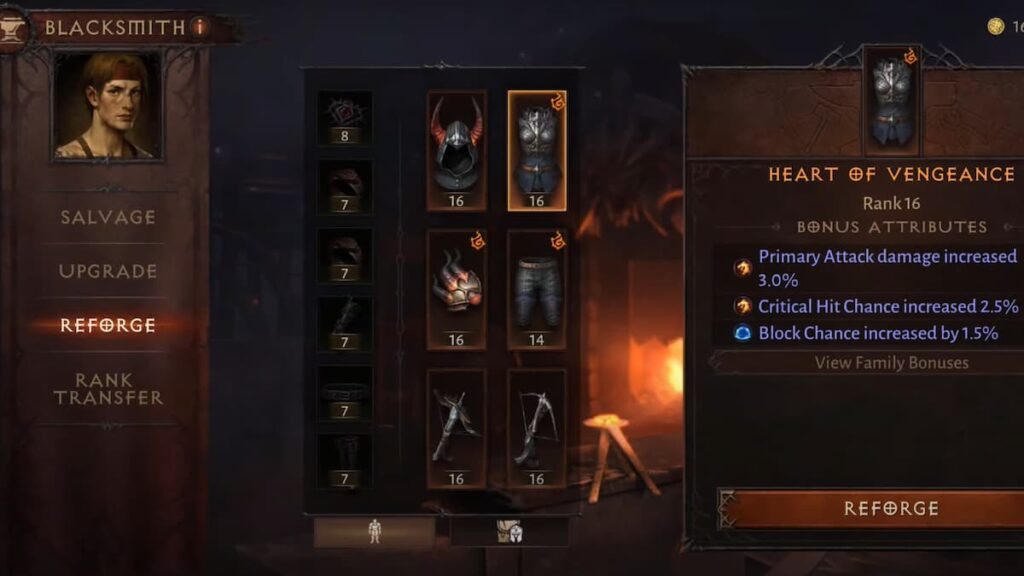 Note that the ability to reforge items is only unlocked once you have hit max level for your character. You will also need to level up your gear to Rank 16 to unlock all three bonus attributes. Once reforging is unlocked, and you have obtained enough Reforge Stones, head over to your nearest Blacksmith. Here, click on the Reforge option, then select the item you wish to reforge. Next, select the Reforge Stone you wish to use. Finally, you can choose to either replace the bonus attribute with the new one or keep the old attribute. However, keep in mind that even if you choose to keep the old attribute, the Reforge Stone used will still be spent.
Looking for some Crests before jumping into dungeons? Check out our guide on How to farm Crests and Legendary Crests in Diablo Immortal, here on Pro Game Guides.