The Sign of Ruin is an optional item in Dredge, obtained via the Blackstone Key DLC and the Digital Deluxe Edition. But with a vague in-game description, it's not too clear what it's used for. Here's what the Sign of Ruin does in Dredge and how to use it.
How to use the Sign of Ruin in Dredge and what it does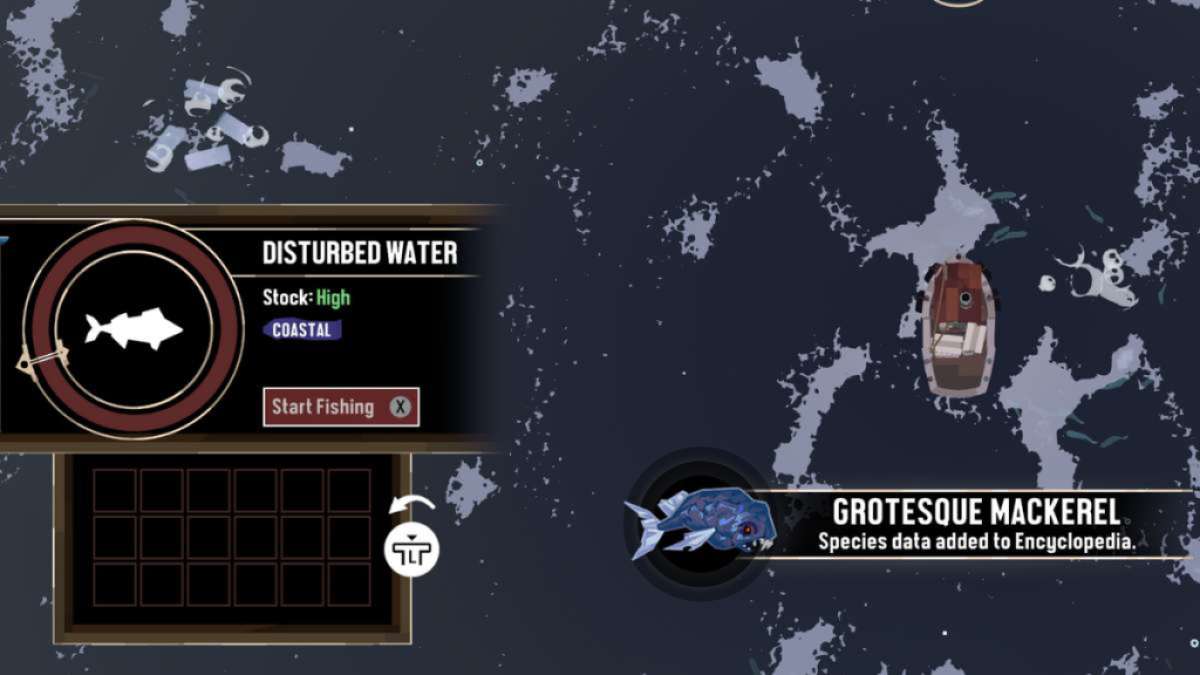 While the Sign of Ruin isn't groundbreaking by any means, it is helpful if you're trying to save money for boat upgrades or completing your Encyclopedia, as it slightly increases your odds of encountering Aberrant fish—AKA mutant fish—especially at night.
While most fish are entirely normal in Dredge, Aberrant fish are the stuff of nightmares: a cod with multiple heads, and a grey eel being controlled by a parasitic host, to name a couple. Disturbing. They also have especially creepy names, to boot.
Related: Dredge Research Assistant Samples: Where to get Aurora Jellyfish, Glowing Octopus & Firefly Squid in Dredge
Aberrant fish sell for more than their normal counterparts, so if you want to splurge on a fancy new part for your boat, going on a hunting trip at night is your best bet. Just watch your Panic meter!
To use the Sign of Ruin, have it in your cargo when you set out across the water. The slightly-boosted encounter rate will automatically apply, so you don't need to do anything special to return home with a horde of mutated sea creatures.
How to get the Sign of Ruin in Dredge
As mentioned above, the Sign of Ruin is an optional purchase for Dredge; it does not come with the base game, and you cannot get it while playing it. To get the Sign of Ruin, you need the Blackstone Key, which you get by buying either the Dredge Digital Deluxe Edition or the Blackstone Key DLC separately, depending on your platform. You can find all the purchase details and platforms in our What is Blackstone Key in Dredge? Is the Digital Deluxe Edition worth it? guide.
Once you own the Blackstone Key, sail over to Blackstone Isle. You'll find the Workshop; click on it and go through the door. A menu with two "horrifying creations" will appear: the Sign of Ruin and the Arterial Engine. Take them by dragging them over into your cargo.
For more information on Dredge, check out How to get Research Parts in Dredge on Pro Game Guides.