In Dwarf Fortress, one of the most important things for making dwarves happy is giving them nice living quarters or in game terms, a bedroom. However, the game doesn't immediately tell you what makes a good bedroom and what doesn't. Luckily, we're here to help with the guide to making the perfect dwarf bedroom in Dwarf Fortress.
The basics of Dwarf Fortress bedroom design
To start with, you'll need to define a bedroom. In Dwarf Fortress on Steam and Itch.io, the way you make a bedroom is slightly different to the original game. You'll need to allocate a bedroom zone, which doesn't need a bed to start, but you should definitely add one later. To define the bedroom zone, head to zone option at the bottom of the screen, or press Z.
Best bedroom sizes in Dwarf Fortress
3x3 is a perfectly good sized bedroom for a dwarf, but if you're feeling generous, 4x4, or even 5x5, is great for adding a little extra luxury. Nobles and other high-ranking dwarves will need much bigger bedrooms than this. You can also get away with putting some dwarves in tiny 1x1, 2x1, and other small bedrooms. But space isn't the only thing that goes into making a bedroom high quality.
What furnishings to put in a Dwarf Fortress bedroom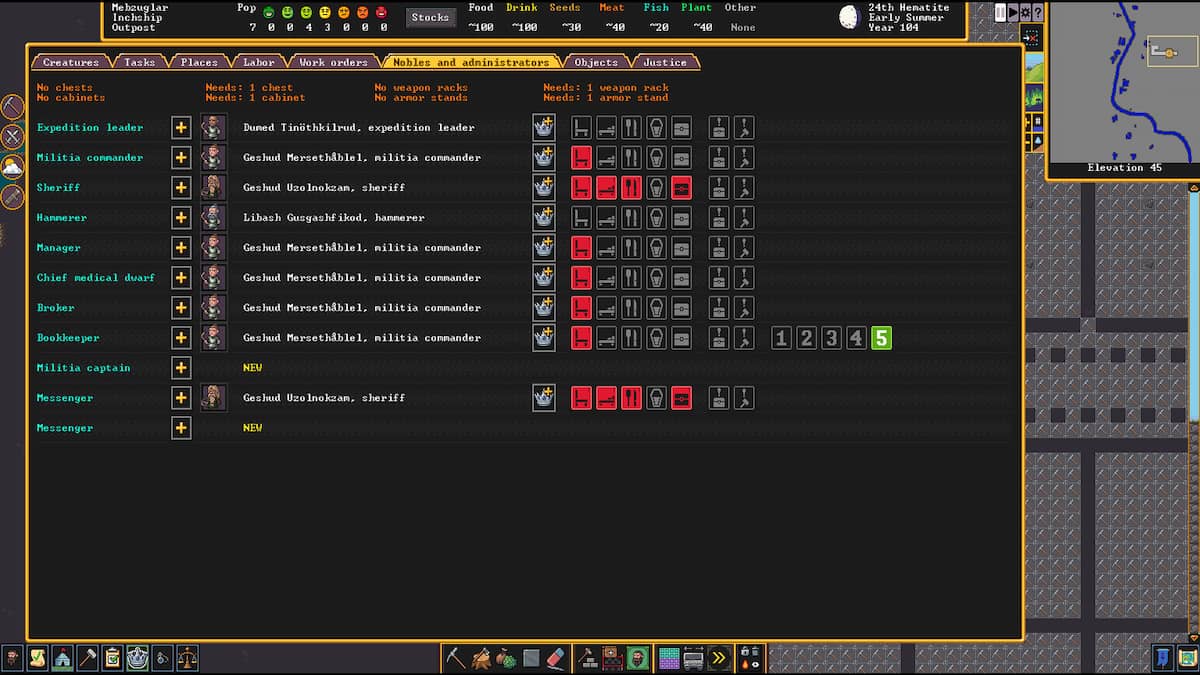 Besides the bed, it can initially be difficult to know what to put in a dwarf bedroom. However, the game will unwittingly tell you through a different screen. By looking at the noble screen (The N key by default) and seeing what various nobles require in their bedrooms, you can see what makes up a typical bedroom. These are as follows:
One chest
One cabinet
One armor stand
One weapon stand
You can also add a table and chair which will give the dwarf somewhere private to eat their meals if they choose. Anything else, such as bookcases, statues, display cases, etc., are usually lavish extras.
Upgrading dwarven bedrooms
You can upgrade the standards of dwarf bedrooms in a number of ways. The easiest is to either smooth the walls, or build walls and floors out of proper materials. The higher the value of the material, the more the bedroom will be upgraded. You can also use higher-quality furniture to raise the value of the room.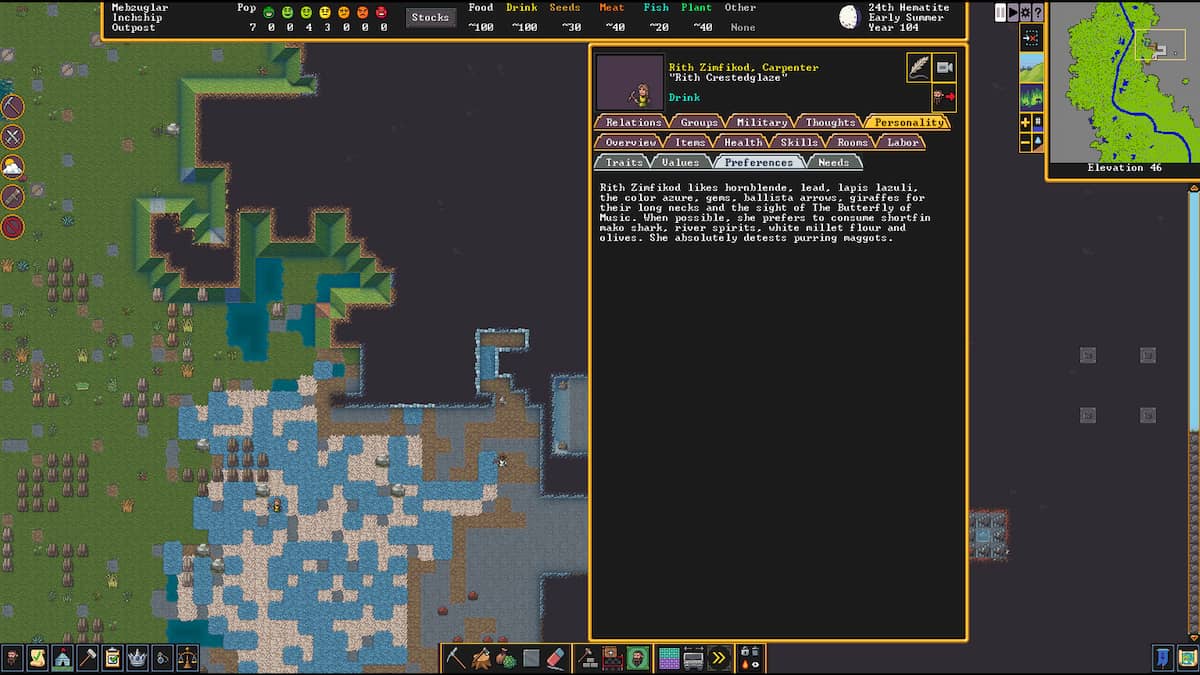 There's also a somewhat hidden way of making dwarves really love their bedrooms. By checking the dwarf's personality and looking up their preferences, you can easily find out what makes them happy. This will give you a list of materials, creatures, and other things they like. If you put these items in their bedroom, or perhaps make the furnishings out of the items, they'll get a boost to happiness each time they see the items!
For more Dwarf Fortress guides and info, check out Best Dwarf Fortress dwarf embark profiles on Pro Game Guides.