FIFA 22 has a huge range of young and talented Center Backs (CB) that players can purchase in career mode. They are the last line of defense who protect the goalkeeper from opposing strikers and having a young, pacey CB can make all the difference.
We have compiled a list of young, talented Center Backs under the age of 23, and players should target buying them within the two transfer windows in the first season. Here are five of the best young CB in FIFA 22 that players can buy in career mode!
Matthijs de Ligt (OVR 85 - POT 93)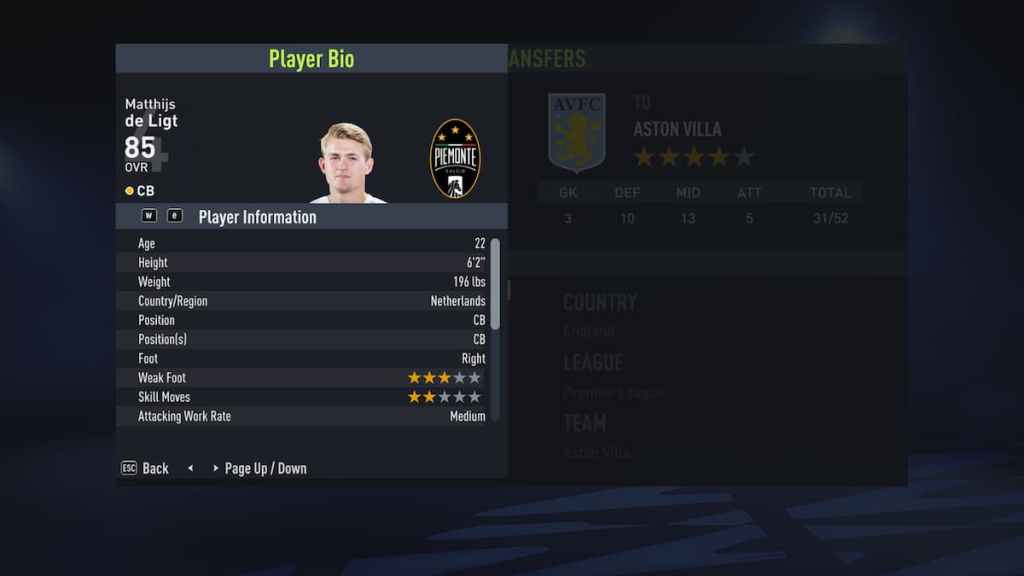 Base Rating: 85
Potential: 93
Age: 22
Price: £111 million
Club: Piemonte Calcio
Nationality: Netherlands
Matthijs de Ligt leads the young CB list in FIFA 22 with a base rating of 85 which can increase to 93 within a few seasons. He is the most expensive young defender in the game and having de Ligt on the team will give the much-needed stability that every defense needs.
Dayot Upamecano (OVR 82 - POT 92)
Base Rating: 82
Potential: 92
Age: 23
Price: £55 million (£102 million release clause)
Club: Bayern Munich
Nationality: Netherlands
France has always provided the best defenders in world football, and Dayot Upamecano fits perfectly as a prospect destined for greatness. Although he has a base price of £55 million, players may need to pay up to £95 million to get the young defender from Bayern Munich.
Related: Best Young CAM in FIFA 22
Jules Kounde (OVR 83 - POT 91)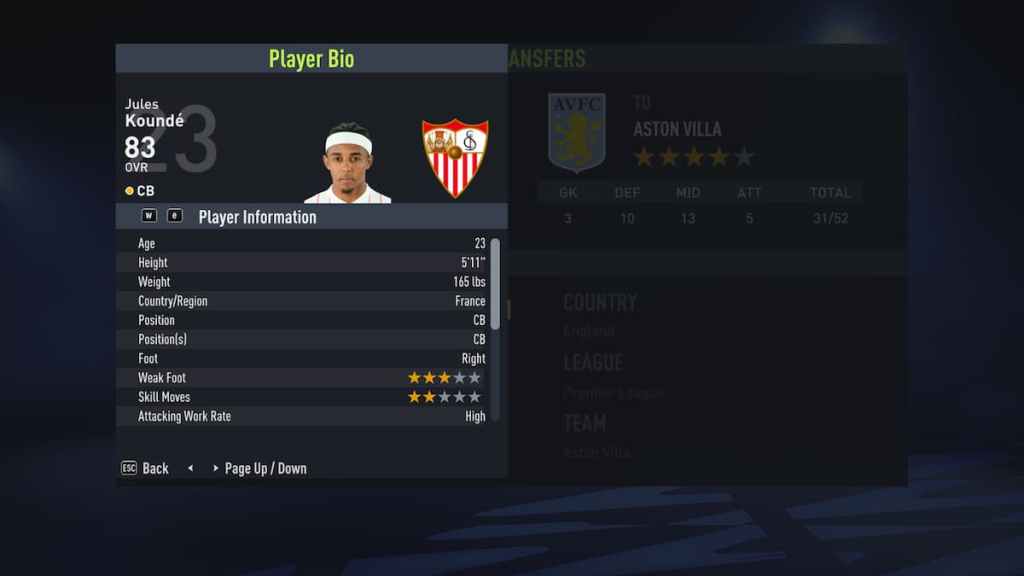 Base Rating: 83
Potential: 91
Age: 23
Price: £46 million (£105 million release clause)
Club: Seville
Nationality: France
Another young French talent with just over a £100 million buyout clause, Jules Kounde is an excellent first-team choice for any team. There is a good chance that players can get him for around £80 million early on in career mode.
Eder Militao (OVR 82 - POT 90)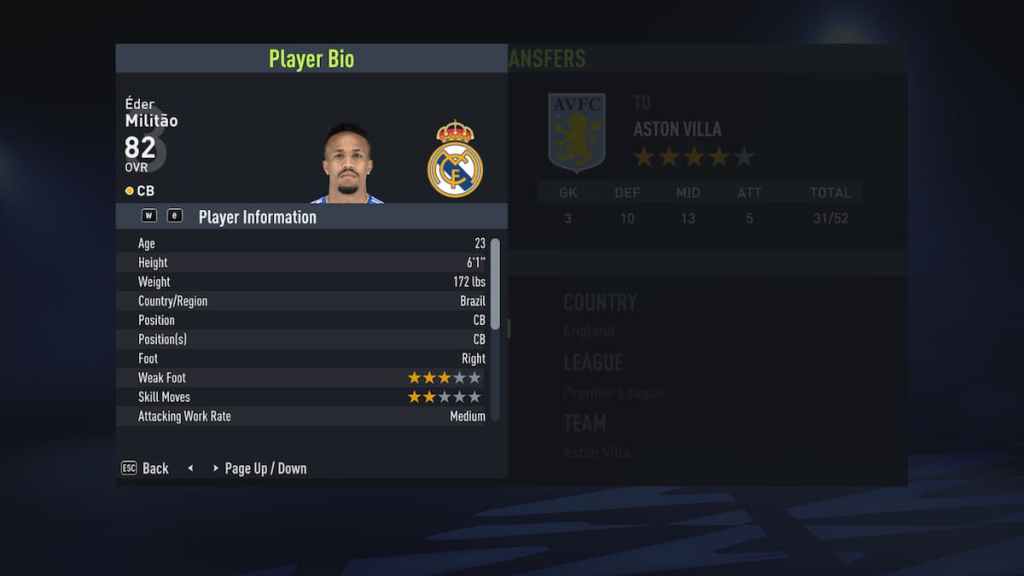 Base Rating: 82
Potential: 90
Age: 23
Price: £49 million (£109 million release clause)
Club: Real Madrid
Nationality: Brazil
Stepping up to fill the massive gap left by Raphael Varane and Sergio Ramos is young Eder Militao for Real Madrid. The 23-year-old costs around £49 million in the first transfer market, and has a steady growth to 90 overall potential.
Cristian Romero (OVR 82 - POT 89)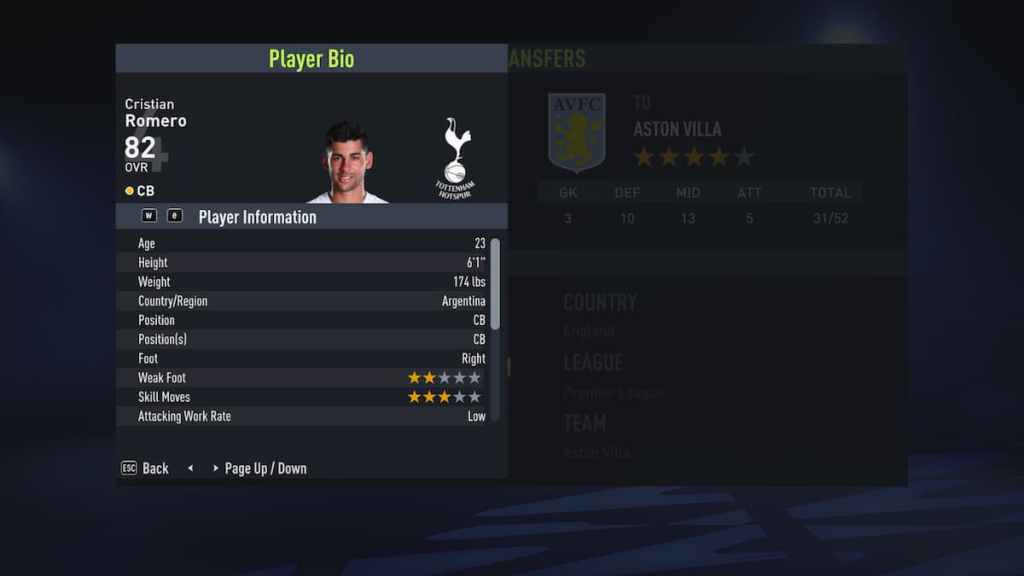 Base Rating: 82
Potential: 90
Age: 23
Price: £36 million
Club: Tottenham Hotspur
Nationality: Argentina
Cristian Romero is on loan from Atalanta at Tottenham Hotspur and won't be available for purchase in the first year of career mode. However, players can buy the young CB at around £65 million in the second season itself.
For more FIFA 22 guides, check out Best Wingers in FIFA 22 on Pro Game Guides.