In FIFA 23 Pro Clubs mode, you're part of the 11-player squad, just like in real life. You can't switch to another player here, as you only control your avatar. As this is a simulation of a real-life team, you'll have a chance to improve your skills. There are several ways to improve your Pro player ratings, even if other players are not online. Here's how to earn XP, level up in Pro Clubs, and become the best teammate.
How to gain XP and level up in FIFA 23 Pro Clubs
In Pro Clubs, there are several ways to earn XP and level up Virtual Pro Player, depending on whether your teammates are online. Of course, playing and winning matches is the best way to gain experience. On most occasions, you'll improve by completing League, Drop In, Friendly, and Cup Matches. Based on your Attack/Defense XP and Match Ratings XP, you'll earn a certain amount of experience.
Attack/Defense XP in FIFA 23 Pro Clubs mode
In FIFA 23 Pro Clubs mode, you'll earn XP by doing specific actions on offense and defense during the match. These moves in Pro Clubs games are:
Block
Clean Sheet
Free Kick Scored
GK Caught Shot
GK Cross Caught
GK Penalty Saved
GK Shot Perried
Goal - Inside Box
Goal - Outside Box
Goal Assist
Hat Trick
Header
Interception
Key Dribble
Key Pass
Long Pass
Penalty Scored
Second Assist
Short Pass
Tackle Won
Related: How does AcceleRATE work in FIFA 23
What is the maximum level for Virtual Pro Player?
In FIFA 23, you can upgrade your Virtual Pro Player in Pro Clubs to level 100. That is a significant increase from 25 levels in FIFA 22. That means you'll see player improvements much faster, while all perks (player skills similar to Takeovers in NBA 2K23) will be unlocked during the first 25 levels. You can gain XP by playing VOLTA matches and using them afterward in Pro Clubs. It's called Shared Progression, and you absolutely need to check this out.
How to earn XP with Skill Games in FIFA 23 Pro Clubs mode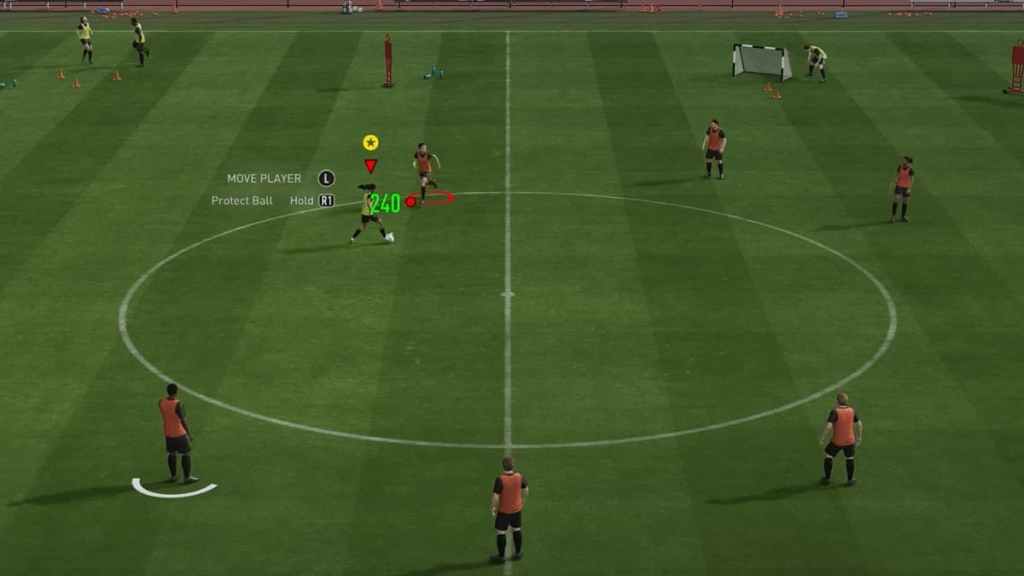 Playing games with friends is a great way to earn Player Growth XP in Pro Clubs. But that requires all players to be present, which is not always the case. So while you wait for them to show up, you can get some experience by playing Skill Games. These are sets of challenges on the training pitch where you earn points depending on the task's difficulty.
For more tips & tricks regarding FIFA 23 on Pro Game Guides, check out How to do manual headers in FIFA 23 and How to change the camera angle in FIFA 23.