Picking your starting class in any RPG can be a daunting task (yes, even more daunting than the amount of time it takes to customize your character just right). Not with Final Fantasy XIV! This game allows you to switch your class at virtually any time you'd like, so there's no need to make a dozen different saves in search of the perfect fit.
The base classes in FFXIV are divided into two categories: Disciplines of War (melee, ranged weapons, and tanks), and Disciplines of Magic (pretty self-explanatory).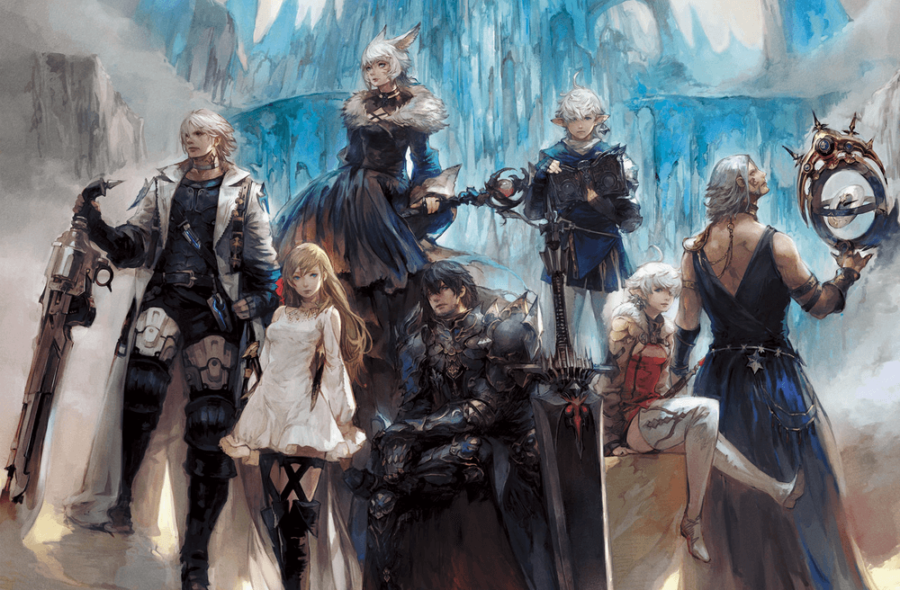 Disciplines of War
Gladiator (Tank): sword and shield, plate armor, absorb damage, leads to the Paladin job
Pugilist (DPS): fist weapons, leather armor, hand-to-hand combat, leads to the Monk job
Marauder (Tank): greataxes, plate armor, absorb damage, leads to the Warrior job
Lancer (DPS): polearms, plate armor, agile attacks, leads to the Dragoon job
Archer (DPS): bows, leather armor, ranged attacks, leads to the Bard job
Rogue (DPS): dual daggers, leather armor, swift melee, leads to the Ninja job
Related: How to Unlock the Aesthetician in Final Fantasy XIV
Disciplines of Magic
Conjurer (Healer): canes/wands, cloth armor, offensive water spells, leads to the White Mage job
Thaumaturge (DPS): staves/scepters, cloth armor, powerful dark magic, leads to the Black Mage job
Arcanist (Healer/DPS): books, cloth armor, summon minor primals, leads to the Summoner and Scholar jobs
With the flexibility FFXIV affords its players, you're free to try on as many different play styles as you'd like to determine which class you prefer—and consequently, which jobs you're likely to enjoy taking on. Jobs are the specialized versions of their respective starting classes, and you'll be expected to perform whichever role you assume dutifully so that your party can clear dungeons and bosses more effectively.
Planning to select a class based on which job interests you? See if that job is included in our Best Jobs in FFXIV article, or read up on how to get the Best Mounts in Final Fantasy XIV.