Fortnite has battle royale and zero-build modes and a plethora of player-made creative modes of all different types. If you're looking for just the right map to test out your new skins or show off your collection, there are tons of unique fashion shows to try. With unique mechanics and backdrops, here is a list of the best to hop in with friends or stream party.
Best Fortnite Fashion Show Map List
THE VIBE Fashion Show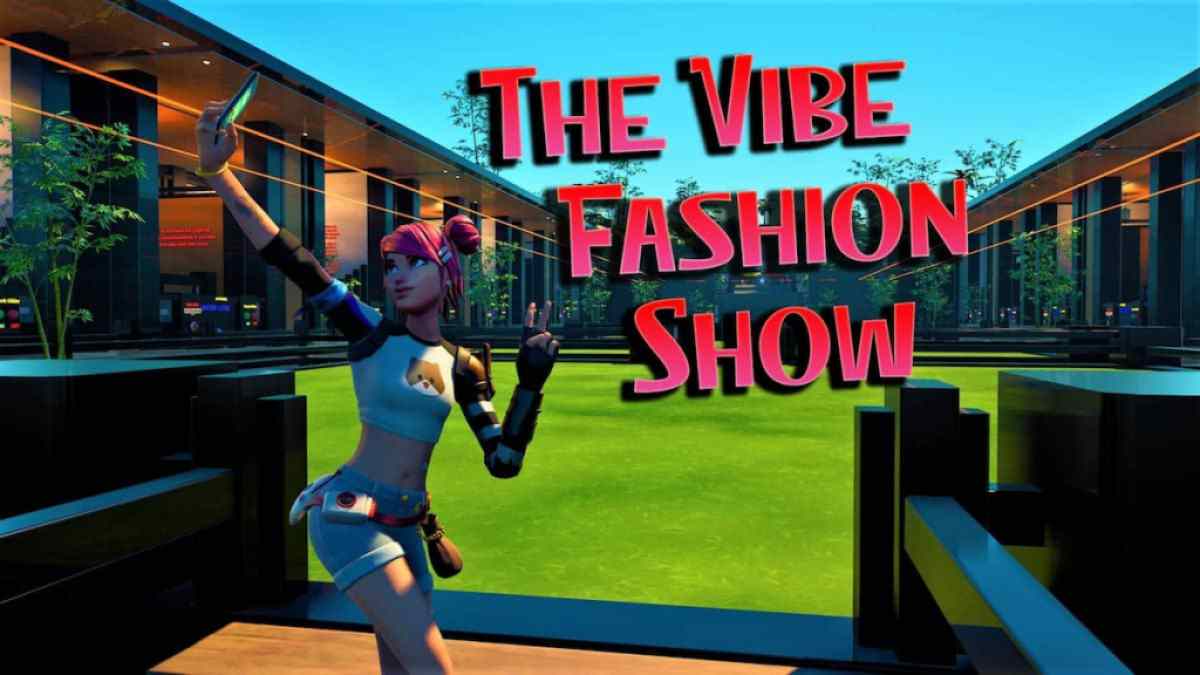 THE VIBE Fashion Show Map Code: 6278-2576-3973
THE VIBE Fashion Show is set in a sleek modern mansion, allowing for an expensive and decorative backdrop to your ultimate fashion extravaganza. With custom teams, up to 32 players can jump into the fun together, choosing whether to be a Model or a Judge. Judges will pick themes and the models must do their best to prepare an outfit that fits. The Judges then walk around and see who they like best and eliminate those they feel don't by raising the water level in each model room. This is a great map for streamers and content creators or simply to have some fun with your squad.
Content Creator Fashion Show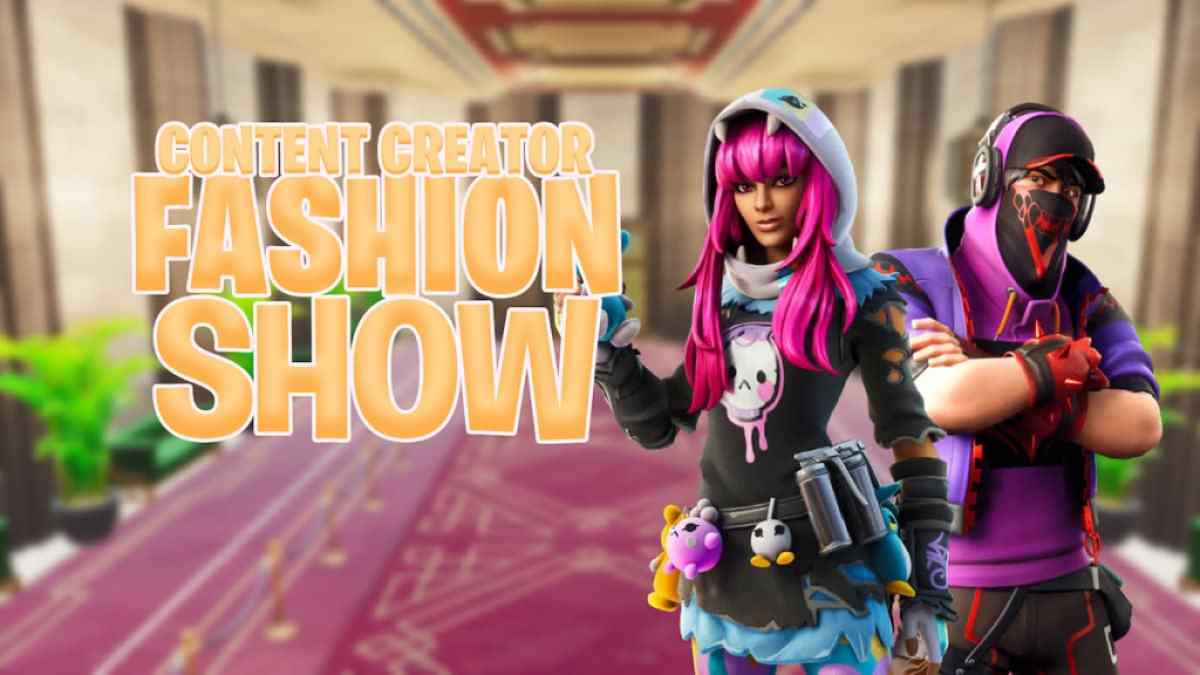 Content Creator Fashion Show Map Code: 2810-7433-9732
If you're looking for a map to host your fashion show with flexible custom rules and controls, then Content Creator Fashion Show is the choice for you. This map has plenty of buttons and controls that allow you to host with ease. Judges can unlock doors, enable and disable different mechanics, and begin rounds with a click of a button. With sleek transitions to rounds, AFK and grief prevention, and clear locations and markers, this can be an enjoyable experience for models and Judges.
Fortnite Fashion Show [dbg]
Fortnite Fashion Show [dbg] Map Code: 2437-0341-7849
This is a casual Fashion Show experience created by the Da Boyz Gaming team. This large open map allows for up to 100 players to participate in player-choice fashion rounds. One player dons the title of Judge and controls which players they think are dressed to impress. This experience also makes showing off the little details of your outfit easy with air pads to show off your glider beside each wardrobe booth. Whether you're looking to just have fun or hop in with a larger group of friends or party, this is the way to go.
Related: Easy Deathrun Codes for Fortnite (January 2023) – Maps for Noobs!
Fashion Show [eatyoushay]
This classic fashion show-designed map is the perfect setup for all your fashion needs. With a sleek white backdrop and long podium, you can strut your stuff and show off all your best skins. Judges get button controls and can change the backdrop colors as well to match the themes. Participate in three different rounds, and try to create a coordinating look to be named the winner. This is a great, controlled space to host your fashion shows, or just drop in to watch with plenty of audience chairs.
Fortnite Fashion Show [Bunni_]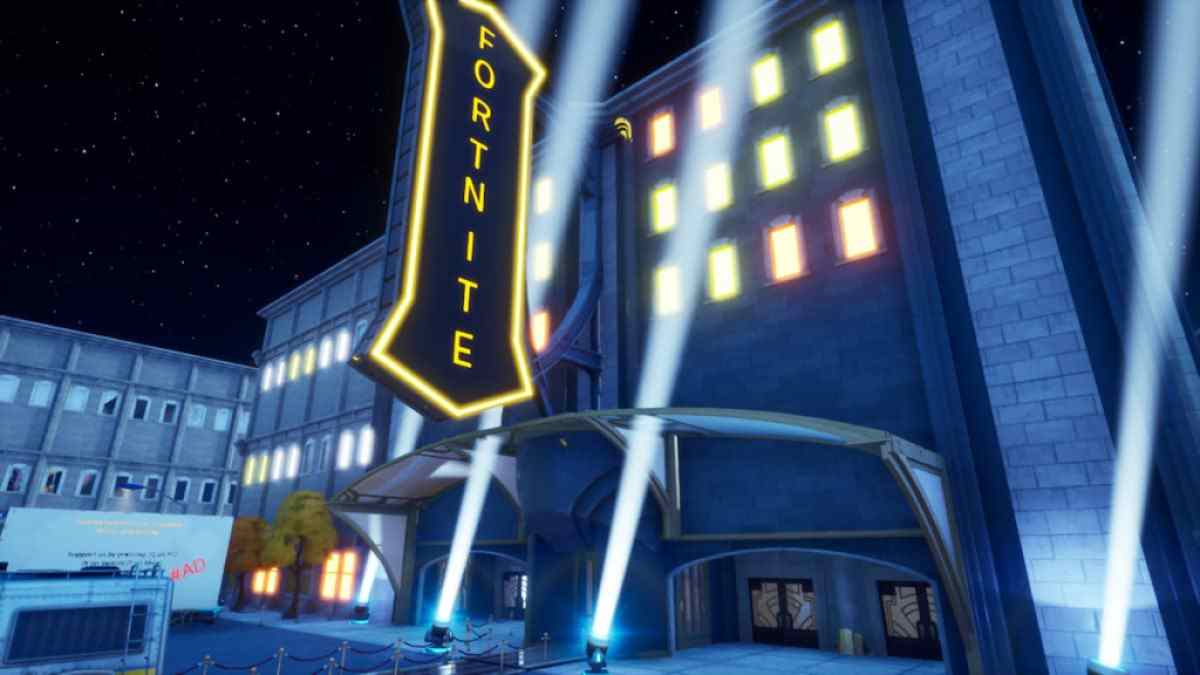 Fortnite Fashion Show Map Code: 5344-3264-7834
In this fast-paced fashion competition, players participate in 2v2 rounds where the Judges and audience votes on which of the two they enjoyed better. This goes on until one player is deemed the ultimate winner of the tournament. If you hate long waits and pauses before your turn, this is a great option for you, with rapid countdowns and time restrictions that make it a seamless experience full of fun.
50 Fashion Show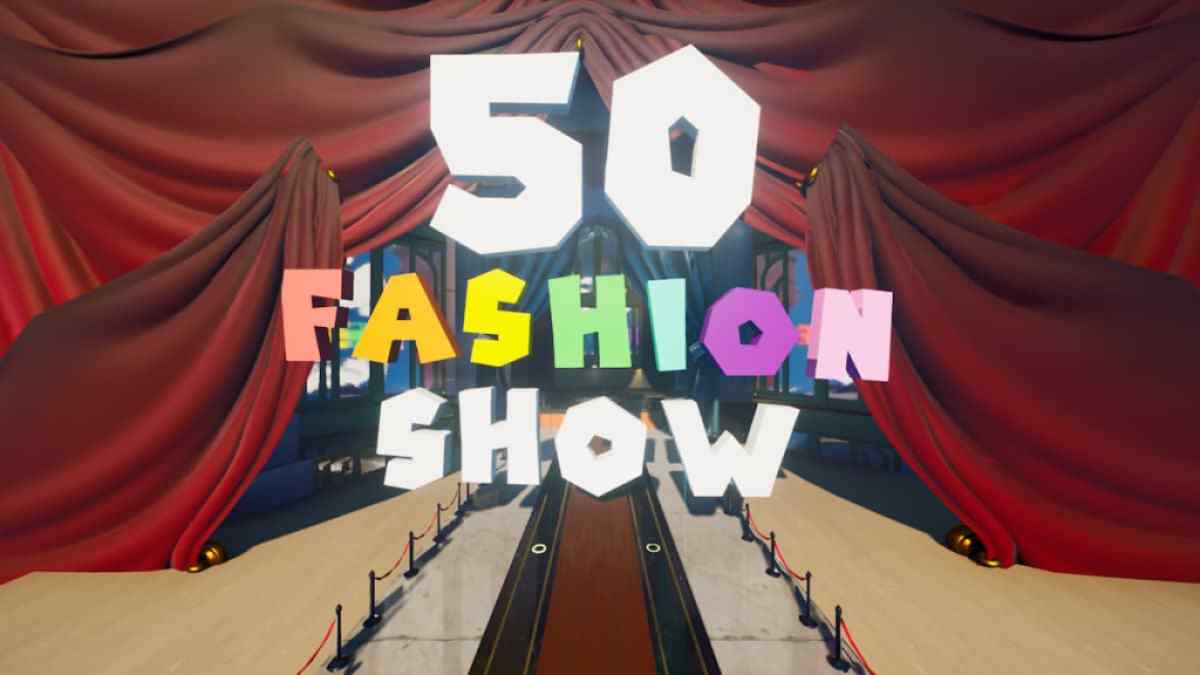 50 Fashion Show Map Code: 3589-2124-6433
This red-curtained and the carpeted event is another spectacular fashion show map with beautiful backdrops and new weekly themes. Jump in to participate in a three-round competition with 10 different unique themes for players to dress up as. Gain and save your gold as you play by earning the Judges' favor. You can even use wardrobe booths to change in-game for quick and easy gameplay.
SypherPK Fashion Show!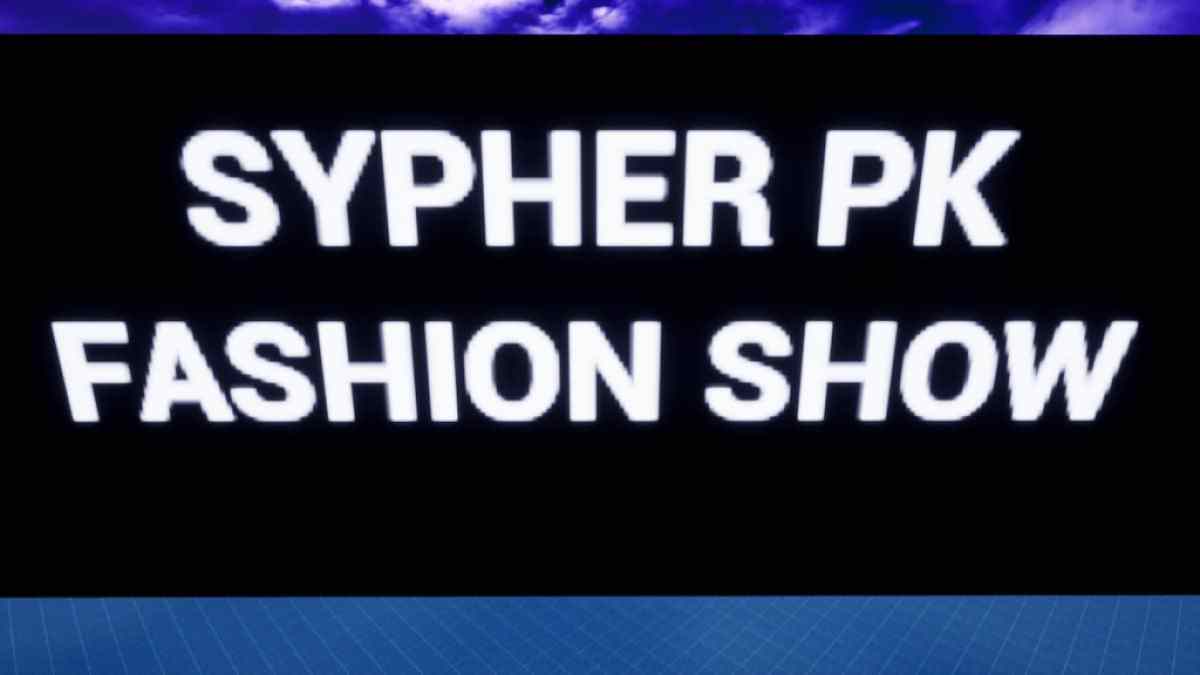 SypherPK Fashion Show Map Code: 8039-1816-6239
This unique fashion show experience offers a new way to compete where you either walk the runaway in success or get drowned in the pool of water below in defeat. Judges are armed with buttons controlling the outcome of each competitor, combined with visual and audio cues. Enjoy this unpredictable show, wear your best attire, and take in the glamorous decor all around you on this excellent map.
Related: Fortnite Best Snipers vs Runners Map Codes (January 2023) – List of the best maps!
Lighthouse Fashion Show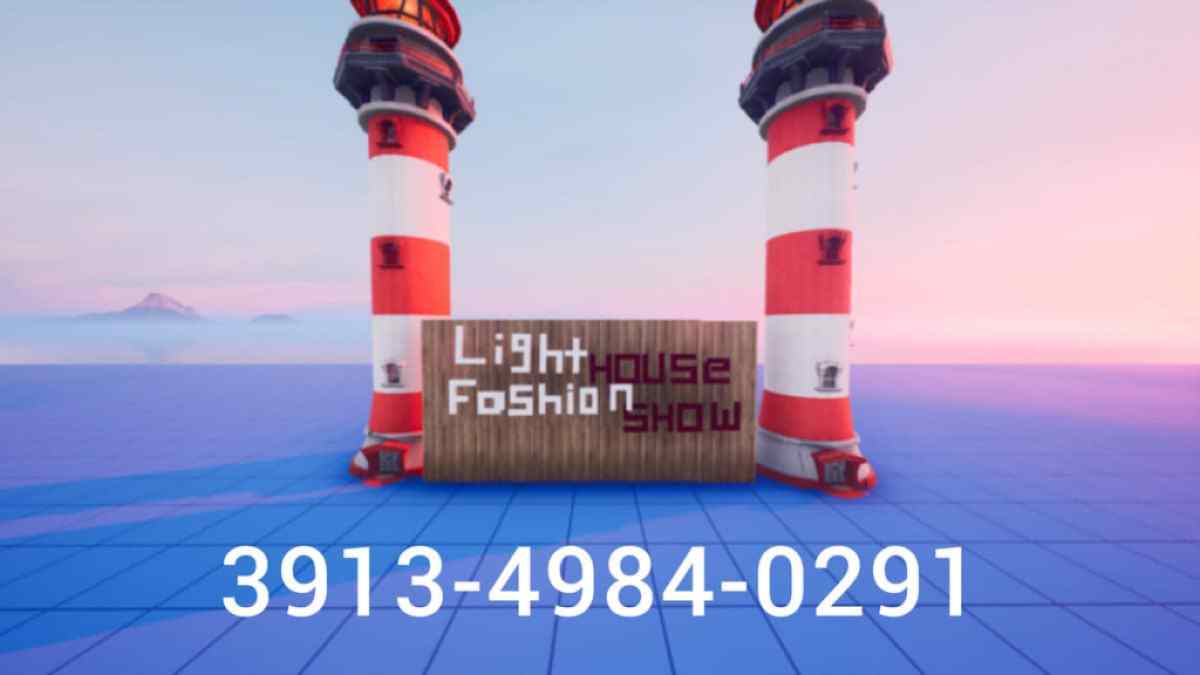 Lighthouse Fashion Show Map Code: 3913-4984-0291
Lighthouse Fashion Show is a 50-player fashion map with simple and easy mechanics and stages. Choose to spectate or compete as you dress up in your best attire and show off in front of everyone. With three different rounds, you will have to match up your best accessories to go head-to-head with other online players. This is great for casual gameplay with a party or some friends.
The Fortnite Fashion Show [Echo]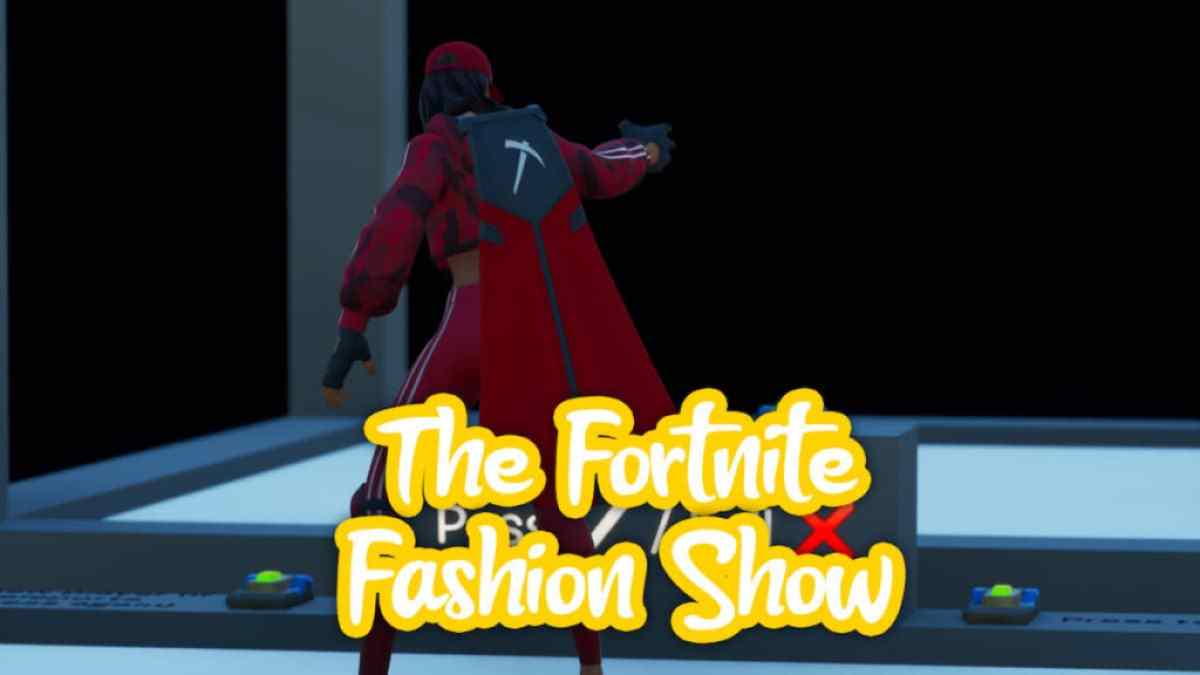 The Fortnite Fashion Show Map Code: 2996-7644-5997
This classic fashion show experience offers advanced mechanics for seamless and uninterruptible fun. One player becomes the Judge and uses buttons to pass or fail competitors in a three-round tournament. Each round is held in a new area fitting to that specific show, one for simply the outfit, one for sprays and emotes, and the third a combination of all for the final verdict. Pass all the rounds to be named the winner by the Judge.
Skin Changing Hub (Desert)
Skin Changing Hub (Desert) Map Code: 3080-9874-3773
This unique Skin Changing Hub is a more casual opportunity to try out all your skins and combos and see them at play before revealing them to your friends or hopping into the fashion show competition. With plenty of wardrobe booths, test weapons, and space, this is the best place to test your fit combinations. You can also jump right into other fun mini-games and experiences from here as well, for quick and easy access. This map will make it easy to always look your best!
These are some of the best Fashion Show map codes on Fortnite for you to try out. There are so many other public creative maps to experience. Let us know your favorite picks in the comments below, and stay posted for new additions added.
For more Fortnite News & Guides, check out Fortnite Dropper Codes or Fortnite Tycoon Codes List on Pro Game Guides!