We've compiled an unofficial set of Fortnite 12.30 Patch Notes! Epic decided at some point to stop with a full set of details on what changed in the patch, so we're putting together a list of all the things that changed in the most recent update. We've got information on bug fixes, changes, and will be posting whatever else has been added to the game. We will add the official patch notes if they are posted.
Patch Release Date & Time
The Fortnite 12.30 Patch has been officially announced, and it is set to go live on March 31st, 2020 at 2 AM ET (0600 UTC)! You can expect a couple of hours of downtime once it has been added to the game.
Unofficial 12.30 Patch Notes
Here's where we will be detailing all of the things that have been added to the game that haven't been covered by Epic. If you're looking for leaked cosmetics, we will have a full look at them right here.
You can check out the patch notes for Creative in 12.30 right here.
Update: Secret Challenges
There's two new hidden challenges you can complete if you head over to Weeping Woods. One has something to do with some devious teddy bears, and finding pots of honey. The other requires you to locate telescopes with Gnomes looking through them. You can check out guides about these:
New Item: Kingsman Melee Weapon
A new melee weapon is now in the game called the Kingsman. You can swing it around kind of like a lightsaber, it has different swings if you continue swinging it. You can also use it kind of as a glider for a few seconds, but it will turn inside out after that and you will drop. You can use it as a shield (temporarily) by pressing the aim down sights button, your character will open it up and put it in front of them which will block shots. It can also apparently be used to harvest materials.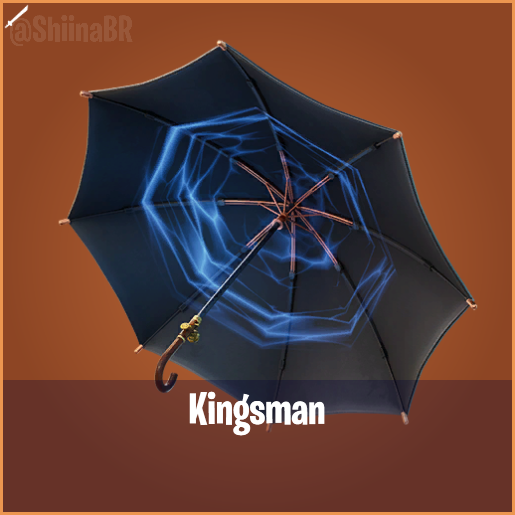 New Item: Crash Pad
A new item you can find in game has been added called the Crash Pad. You can throw it on the ground and it will create a large inflated pad. When you bounce off of it, you appear to be immune to fall damage afterwards. It looks like you can only throw it on the ground, and it won't attach to a wall like a bounce pad.
Deploys a crash pad that can bounce you and save you from fall damage.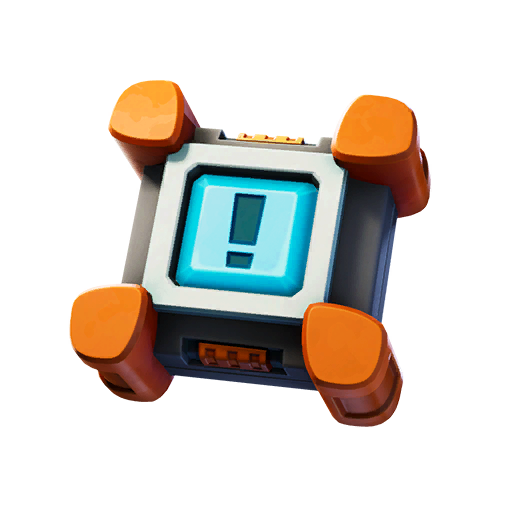 New Style Variants for Existing Skins
Some skins are getting some new styles: Deadpool, Peekaboo, Nite Nite, Bunny Brawler, and Rabbit Raider!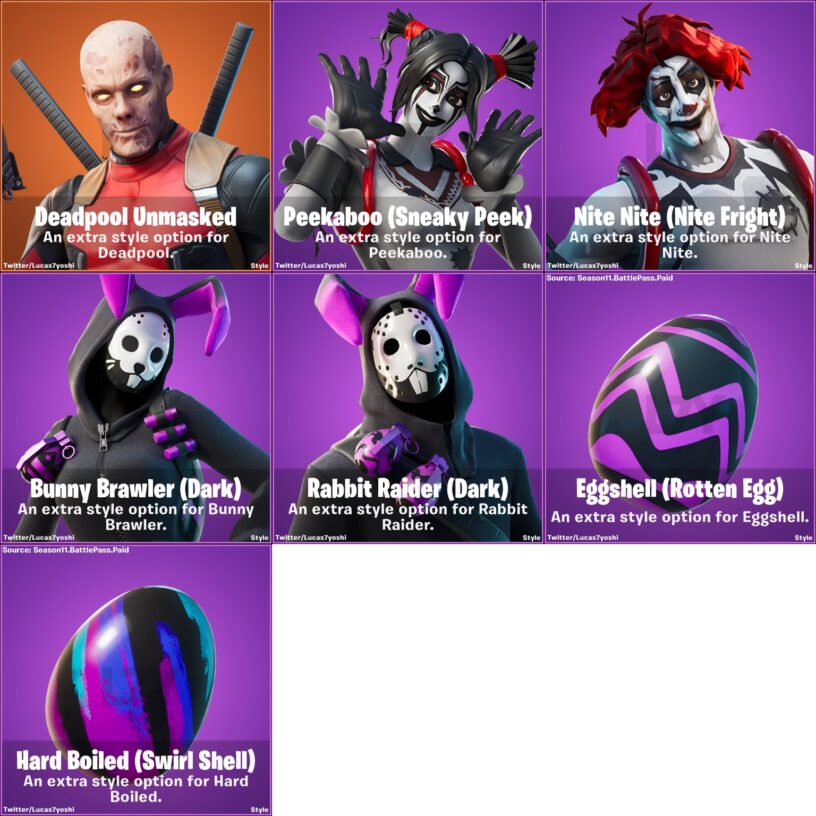 Deadpool Dual Pistols
You should be able to loot Deadpool's dual pistols soon in the game! Pretty sure these aren't in the game yet, but they should be arriving soon.
Skye Challenges
Expect a set of challenges that revolves around the Skye skin to be released this week!
Possible Upcoming Additions
Most of the leaked stuff has been added to the game already, but there's still the possibility of a portable disguise item that you can use on the go! You can currently get yourself a disguise by entering into a phone booth, but this would be an item you can find as loot.
Fortnite 12.30 Patch Bug Fixes
Here are the expected bug fixes for the 12.30 patch. These were taken from the Trello that display all of the stuff that Epic is working on in terms of bugs.
General Issues
Tournament scores that showed up as incorrect in the lobby and in-match should now be correct.
Battle Royale Issues
In the Spy Games mode players should no longer get stuck in the "Select Tech" screen.
Style selections for some Locker items should now save.
The Harpoon Gun should now successfully catch loot consistently.
Bug where players couldn't pick up items with Auto Pick Up should be fixed.
The Deadpool Plunger should now be visible for all players.
Creative Issues
Copied Billboards should now save the settings the copy.
Mobile players should be able to interact with the Quick Menu when using pre-assigned buttons.
Save the World Issues
Cosmetics should now load properly when a player joins a mission.
Defender eliminations no longer count towards player quest credit. Defenders should work with players and not against them. We're working on a fix.
High levels of Love Lobbers will spawn. Anecdotal reports indicate 4-8 Lobbers at a time in some instances. We're working to slightly reduce these numbers.
Love Lobbers are dealing more damage than intended to player built structures. Love Lobber's will no longer deal damage to player structures in an upcoming update.
Mobile Issues
Shadow display issues and textures appearing black should be resolved.
A black bar that displayed on the left hand side of the screen on Note 10+ devices should be removed.