It appears that we should be getting our first major patch since the release of Chapter 2 Season 4! This could be some great news, because the map didn't receive a whole lot of changes, and some additional updates would be welcome. Since Epic has appeared to have stopped giving out full update details, we've decided to compile our own Fortnite 14.10 Patch Notes! We'll be attempting to collect all of the changes, updates, and bug fixes that are made in the patch. This should be a relatively normal patch where we get various challenges and additions that we can expect to be added to the game in the next couple of weeks.
Patch Release Date & Time
The Fortnite Season 14.10 Patch has been officially announced, and will be releasing on September 10th at 4 AM ET (08:00 UTC)! You can expect at least a couple of hours of downtime once the update starts.
Unofficial 14.10 Patch Notes
Here's where we will be detailing all of the updates and changes that have been added to the game and haven't been covered by Epic. If you're looking for leaked skins, we will have a full look at them right here.
New Secret Challenge
There's a new Gnome secret challenge that you can complete for an easy 25,000 XP! You can find out all about it here.
New Legacies
You can complete some new achievements now that there's some brand new abilities to find in the game!
Glory to Bast - Used Black Panther's Kinetic Absorption ability 66 times.
Windrider - Used Storm's Whirlwind Blast ability 75 times.
Savage Slash! - Eliminated 4 opponents in a single match with Wolverine's Claws ability.
Rule with an Iron Hand - Eliminated 63 opponents with Iron Man's Repulsor Gauntlets ability.
I Smite Thee - Eliminated an opponent with Thor's Mjolnir Strike ability.
Objection! - Eliminated an opponent with She-Hulk's Fists ability.

The Power Cosmic - Eliminated an opponent with a Gatherer as Silver Surfer.
We Are Venom - Grabbed an opponent using Venom's Smash & Grab ability.
Loose Cannon - Destroyed 20 enemy structures in a single match from the Iron Man's Unibeam ability.
Berserker Barrage! - Destroyed 180 opponent structures with Wolverine's Claws ability.
Secret Wars - Won 84 matches of the Marvel LTM.
SMASH! - Destroyed 80 enemy structures with She-Hulk's Fists ability.
New Punch Cards
There's some more punch cards to complete that will get you some additional XP for your Battle Pass!
Stark Tech - Damage with Iron Man's Repulsors (250, 1,000, 5,000, 25,000)
Worthy - Damage with Thor's Mjolnir (250, 1,000, 5,000, 25,000)
Rampage - Damage with She-Hulk's Fists (250, 1,000, 5,000, 25,000)
Vibranium Suit - Damage with Black Panther's Kinetic Armor (100, 500, 2,500, 10,000)
Snack Time - Opponents hit with Venom's Smash and Grab (1, 10, 25, 100)
Goddess - Opponents hit with Storm's Whirlwind Blast (3, 15, 50, 150)
Galactus Hungers - Gorgers eliminated (1, 5, 25, 100)
Outta My Way, Bub - Damage with Wolverine's Claws (250, 1,000, 5,000, 25,000)
New Hero Customization System
With the brand new heroes being added to the Item Shop they have an unprecedented amount of customization that you can find. We've got additional details in our post dedicated to the new cosmetics.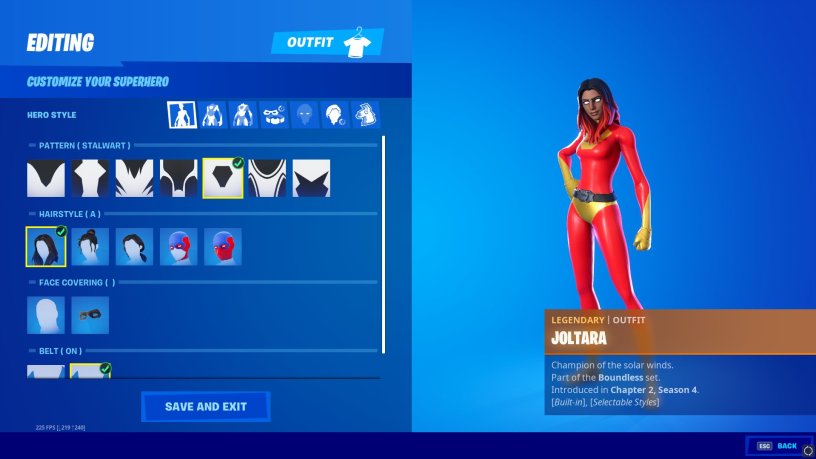 New Stark Industries Trailer
This new trailer shows off all of the new updates added to the game that you'll be able to find as soon as it's live!
Stark Industries Trailer! [credit if reposting :)] pic.twitter.com/CNsBe9QA1F

— VastBlast - Fortnite Leaks (@VastBlastt) September 10, 2020
Stark Industries POI
Some in-game shots of the new locations have been leaked by HYPEX. You can see that the area is a huge map cutout just like the smaller POIs that have been added recently. You will need to make your way up into the area if you want to explore!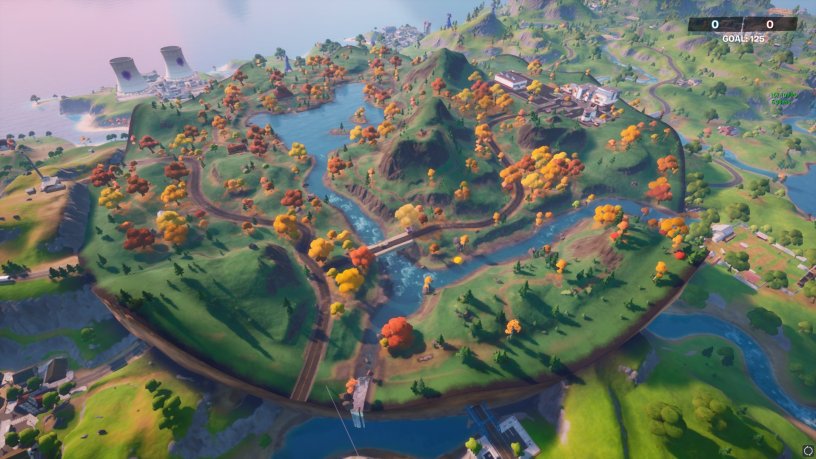 While there's a lot of land to explore around the new area, the main attraction will be the Stark Industries POI itself. This is where you will be able to fight against Iron Man, obtain his vault key, and then plunder his chests. It is a good-sized area, with a few smaller buildings, and one large location. You can expect Stark's henchmen to be looming around and trying to protect him!
Iron Man Vault
It looks like it has been confirmed that you will be able to fight against Iron Man in the Stark Industries POI. A new boss card has been found in the files, this is what Iron Man will drop when he is defeated, and you can use it to locate his vault to obtain tons of sweet loot!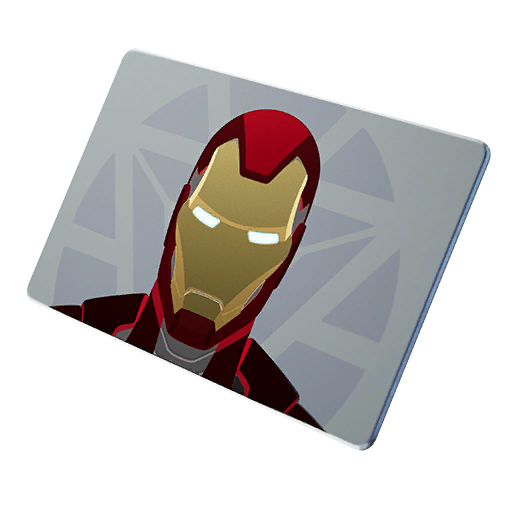 NEW MAP: Stark Industries POI
It looks like Tony Stark has dropped a huge change on the map and has replaced all of Frenzy Farm with it!
Possible: Midas and Vendetta Fish
While both the Midas and Vedetta fish have images in the files and strings associated with them they are still not in the game. It looks like based on the Fortnite China promo image that they should be swimming into the waters soon! The Vendetta Flopper when eaten will mark a nearby enemy, which is a pretty powerful ability and could be quite useful. The Midas Flopper is supposed to turn your inventory into gold, which means all of your weaponry will become Legendary! Being that the Midas Flopper is particularly strong, I imagine it will be quite rare like the mythic golden fish.
Possible: New Bosses
With all of the new small POIs being added to the game, you can likely expect some more heroes to start taking their spots on the map. While we don't know who is up next to setup shop, it will likely be one of the already existing locations. I would expect it to be similar to Doctor Doom and how he took over Pleasant Park. Don't be surprised if She-Hulk takes over Retail Row, or we eventually get Tony Stark at The Agency!
We know that more bosses are coming because a lot of their abilities were discovered in the files. It appears there will be Iron Man, Black Panther, She-Hulk (possibly regular Hulk?), Storm, Thor, and Wolverine at some point. They will all apparently be similar to Doctor Doom where you can fight them and take some of their powers to use in the game.
Official Patch Notes
These are the official patch notes that were sent to content creators by Epic! It looks like Stark Industries is now going to be available on the map, as well as the ability to get some more superpowers. Galactus' drones are going to start attacking on the map, and there's a Mini-Condition LTM on the way. You will also be able to purchase the ability to customize your own hero in the item shop?!
The Armored Avenger

Tony Stark's temporal beacon brings Stark Industries to the Island. Explore the R&D Lab and Battle Bus chop shop.

Unleash More Powers

The Stark Industries Update assembles more powers. Check out Thor's Mjolnir Strike, Iron Man's Repulsor Gauntlets, and more.

The Forces of Galactus Descend

Drones from beyond the cosmos crash landed on the Island. Take out the Gatherer Drones and you'll be rewarded.

A Mint-Condition LTM

Mix and match iconic superpowers from across Marvel in a new comicbook crossover LTM.

Become a Hero

New to the Item Shop, customize your own hero!

Weekly Wolverine Challenges

Clues to Weapon X's whereabouts continue with new Challenges on Thursday.
Fortnite 14.10 Patch Bug Fixes
These were taken from the Trello that display all of the stuff that Epic is working on in terms of bugs.
General Issues
It appears that even if you had the Licensed Audio settings muted in-game you could still hear it sometimes if you were outside of the vehicle. This should now be fixed and properly disable the audio if you have the setting ticked on.
Battle Royale Issues
Glider audio was sometimes absent from opponent's glider. This would make it so they could drop in on you without giving you a heads up. This should hopefully be fixed in the update.
Players were unable to consume or throw fish when in the passenger seat of a car.
Using the Bifrost Glow Contrail in a match would cause drops in FPS.
Supply Drops were sometimes not disappearing off the map after they were opened and would persist in the map and mini-map.
Creative Issues
When multiselect copying grid based objects and scaled down objects, the scaled down object will sometimes revert back to it original size.