The latest Fortnite update brought a new set of challenges for the Omni Sword Quests in the game. Omni Chips are required to unlock more style variants for the Omni Sword harvesting tool, and these Quests are only available for players with the Battle Pass. This week, players will have to find three Omni Chips at The Joneses POI.
All Omni Chips locations at The Joneses in Fortnite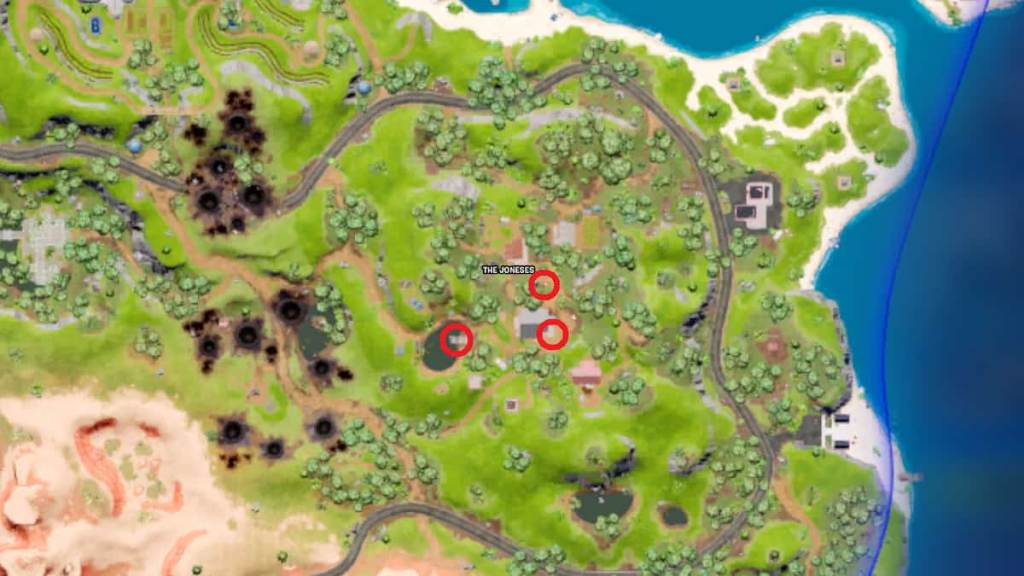 The Joneses is one of the best spots to land at for high-tier loot, so players can expect several opponents to land at this location. We recommend getting a weapon and shields first before starting any of the Quests. This week, players will also have to visit Shell or High Waters landmark and Coney Crossroads POI to collect Omni Chips. Follow the red circles on the map above to locate all three Omni Chips at The Joneses.
The first one is located under the flipped blue boat at the center of the POI. Crouch-walk underneath the boat to collect this Omni Chip.
Related: How to plant saplings at bomb crater clusters in Fortnite
The second Omni Chip is located on the western side of the POI, on the wharf by the small pond.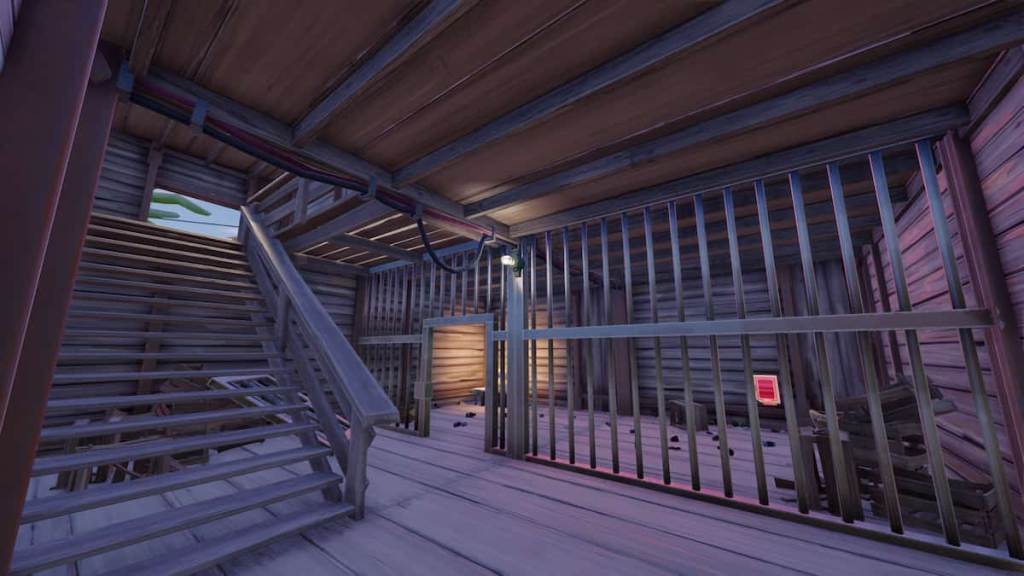 The third Omni Chip is located on the ground floor of the green house at The Joneses POI. Use the stairs to get to the ground floor, and open the prison door to collect the item.
Wondering where to collect Omega Knight Tokens? Check out All Omega Knight Level Up Token locations in Fortnite – Guides for every week! on Pro Game Guides.