On Tuesday, March 30, 2021, Fortnite released update v16.10, and along with it came a massive quest path for us to complete. The path contains many challenges of varying types, although several of them are as simple as finding specific characters. This guide covers the fourth part of this line of challenges in which we need to play the Last Log.
Where to Play the Last Log in Fortnite
Before we begin, if you were looking for the guide to a different part of this questline, you can find the complete list at the bottom of this article in the order in which they appear.
After completing a certain amount of challenges, Raz will give you this near-effortless task. The best part about it is that you don't have to travel far at all to complete it. In fact, you can finish it in less than a minute from the moment he assigns it to you. The image below shows you where you need to go to complete this task.
Related: Fortnite Chapter 2 Season 6 Milestones | Full List & Guides - Pro Game Guides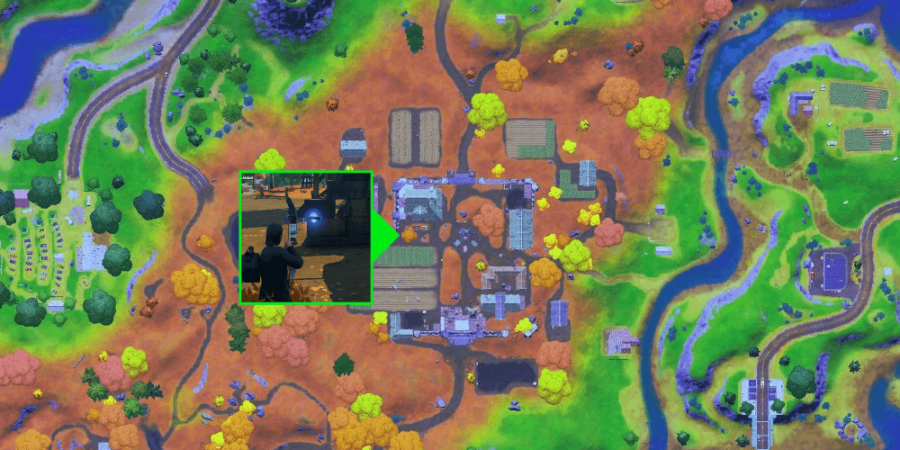 The Last Log is on the edge of the broken wall, barely Southwest of the building where you will usually find Raz. When you approach it, simply interact with it and you'll have completed the quest. You'll then be instructed to return to Raz, who will provide you with the next three challenges: Collect a Cult Talisman from a Guardian, Harvest Animal Parts, and Collect a Cult Artifact.
Full Challenge List
Use any of the links in the steps listed above to see how to complete that part of this line of challenges!
Don't forget to check our complete coverage of this Season in our Fortnite Chapter 2 Season 6 Guide!