On Tuesday, March 30, 2021, Fortnite released update v16.10, and along with it came a surprise quest path for us to complete. The path contains many challenges of varying types, although several of them are as simple as finding specific characters. This guide covers the third part of this line of challenges in which we need to Find the Thief for Tarana.
Where to Find the Thief in Fortnite
Before we begin, if you were looking for the guide to a different part of this questline, you can find the complete list at the bottom of this article in the order in which they appear.
This is a fairly straightforward part of this line of challenges. Similar to the first task, we simply need to find a single NPC to complete this one. You might be surprised to find that the Thief that Tarana is searching for is none other than Raz, who can be found in Colossal Crops. The image below will show you his approximate location.
Related: All NPC Locations for Fortnite Chapter 2 Season 6 - Pro Game Guides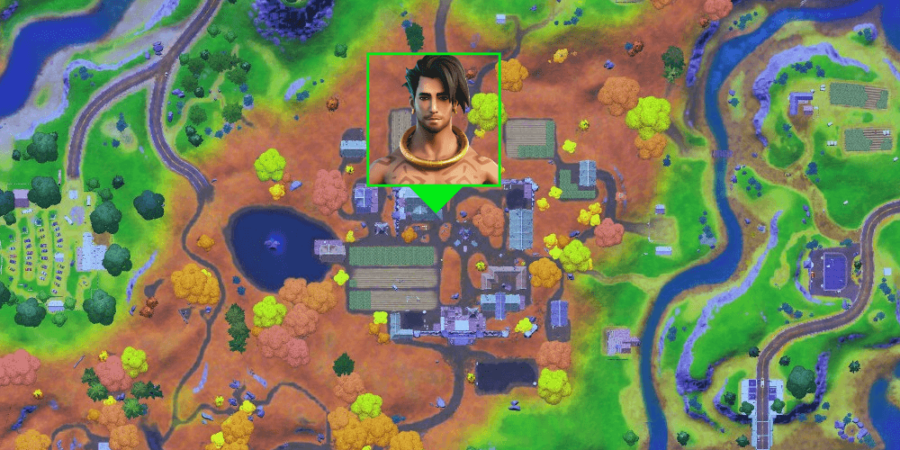 Raz is almost always in or directly around the largest building and usually walking around the southeastern corner. An important thing to note is that Colossal Crops is a very popular drop area at the start of the match. It might be best to wait until the first Storm Circle closes in to come here.
Once you have found Raz, you need to speak to him. This can be done by pressing the primary action button or key when you're looking at him. The radial will pop up when you speak to him, from which you need to select The Spire. You will then go through a brief dialogue with him.
Raz will require you to come back later, after you have completed five challenges of uncommon rarity or higher. After that, he will task you with the next task of this line of challenges: Play the Last Log.
Full Challenge List
Use any of the links in the steps listed above to see how to complete that part of this line of challenges!
Don't forget to check our complete coverage of this Season in our Fortnite Chapter 2 Season 6 Guide!