For Fruits, Seeds, and Trees is the first part of the Aranyaka: Part III - Nursery of Lost Dreams World Questline. Following the events of Festival Utsava, you meet up with Arama to pay a visit to the Fane of Ashvattha in hopes of collecting the Bija.
How to unlock For Fruits, Seeds, and Trees Sumeru World Quest in Genshin Impact
You can unlock this World Quest by completing the following prerequisites in the Aranyaka: Part II - Dream Nursery questline in this exact order:
After waking up from Festival Utsava, you'll be brought back to reality and prompted to meet up with Arama, initiating For Fruits, Seeds, and Trees.
Related: Where to get Remnant Glow of Scorching Might in Genshin Impact
How to complete For Fruits, Seeds, and Trees Sumeru World Quest in Genshin Impact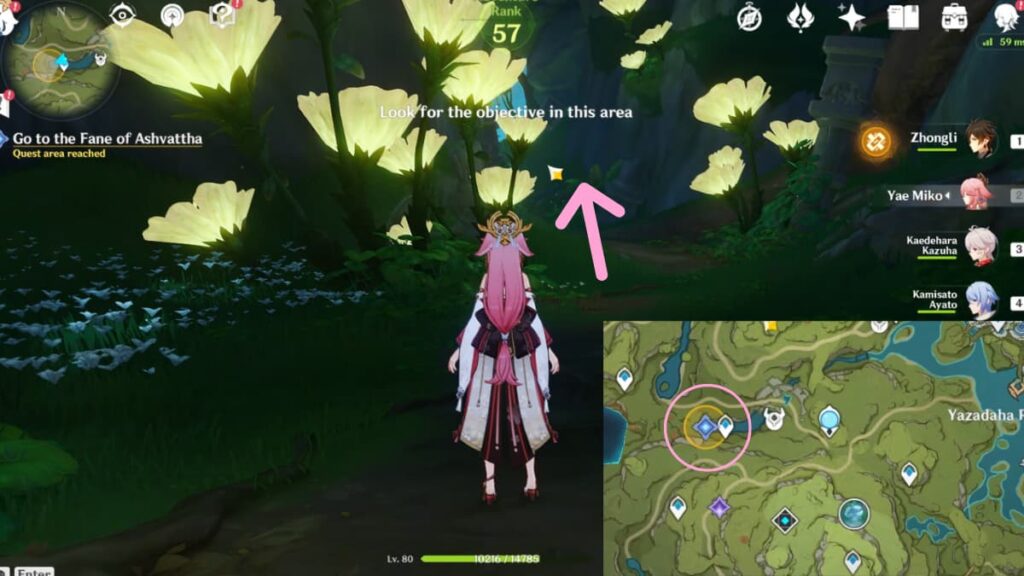 Follow the quest marker to meet Arama in front of Silapta in the real Vanarana. Then follow the quest marker to the south of Vanarana and follow the path lined by flowers until you see the giant silver tree: the Ashvattha Tree. Arama will then ask you if you're ready to go in. Before entering, prepare a battle-ready team, preferably with a healer, as you need to defeat Rifthounds. Make sure to prepare an archer as well to shoot Withering Branches.
Once ready, speak to Arama to head inside the Ashvattha Tree's dream, which Marana has corroded. Get rid of the Withering to complete this segment. Once that's done, follow the quest marker deeper into the Fane of Ashtthava, which will complete the World Quest and immediately initiate For the Children of the Past.
Check out our guide on Genshin Impact: Best Battle Pass Weapon Choice – Every option, ranked to help you pick the best weapons for your new Sumeru characters.