A wandering samurai from Inazuma, Kazuha hides his burdened heart beneath a gentle and modest personality. Since escaping from his troubled homeland, Kazuha has taken up work with the Crux—Beidou's naval crew—and will be guiding Travelers through the next Genshin Impact Archon Quest.
Kazuha is a five-star Anemo sword user, and his drop rate will be dramatically increased during his "Leaves in the Wind" banner duration. "Leaves in the Wind" will be available June 29 or 30 depending on your time zone, and will end before the next major game update on July 21, 2021.
Gameplay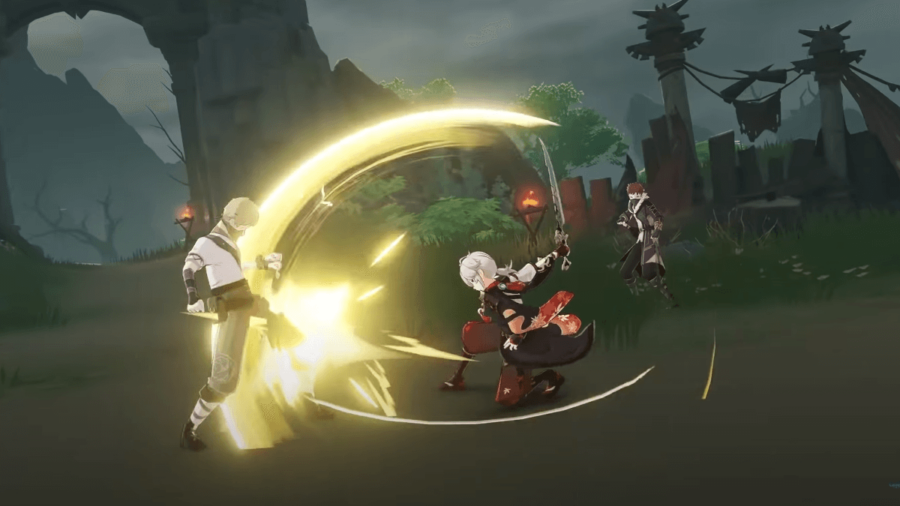 Kazuha can be used as a main-DPS character, but is best suited for a sub-DPS role. Although he can deal plenty of damage himself, his greatest talents lie in boosting your entire team's Elemental Mastery. In fact, after you unlock Kazuha's first Ascension (level 20), triggering his Elemental Skill and pairing it with another elemental attack will increase the overall damage output by 200 percent. Needless to say, Kazuha is a great team player.
Best Build for Kazuha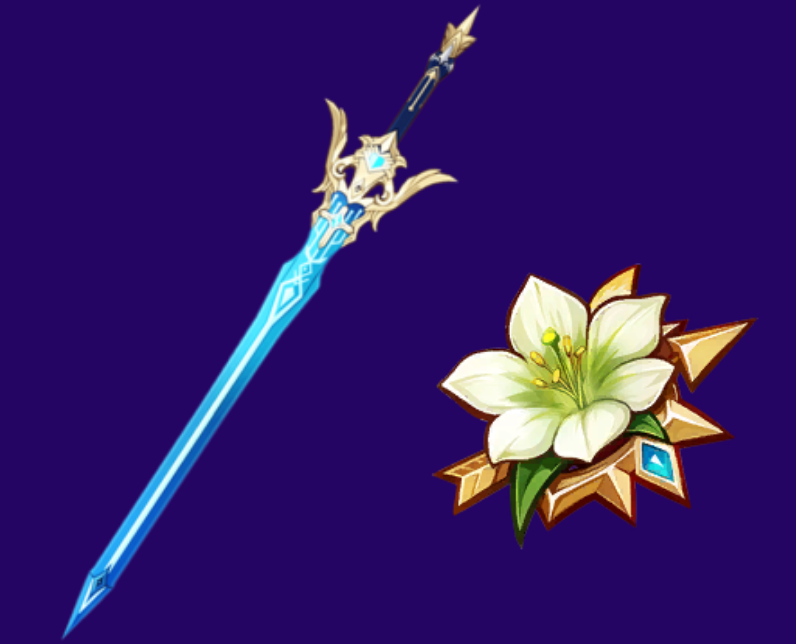 The five-star sword Freedom-Sworn, one of the two featured weapons in Genshin Impact v.1.6, was clearly made with Kazuha in mind. The sword's passive abilities (which rely on elemental reactions) increases Normal, Charged, and Plunging Attack damage by 16 percent and increases overall ATK by 20 percent. Not only does Kazuha excel at strengthening elemental reactions, he also happens to contain a special Plunging Attack move while his Elemental Skill is in effect.
Of course, not everyone will be able or willing to spend valuable Wishes on the weapon banner, Epitome Invocation, so here are some other recommended weapons that will suit Kazuha just fine:
Festering Desire (4-star, base ATK of 42, increases Elemental Skill damage and Elemental Skill Critical Rate)
Iron Sting (4-star, base ATK of 42, dealing Elemental damage increases all damage)
The best artifacts choice for Kazuha is the Viridescent Venerer set, which can be collected from the Valley of Remembrance domain (just southeast of Dawn Winery). The 2-piece bonus increases Anemo damage by 15 percent. The 4-piece bonus increases Swirl (Anemo) damage by 60 percent while also decreasing enemy resistances to the element infused in the Swirl by 40 percent.
Best Team for Kazuha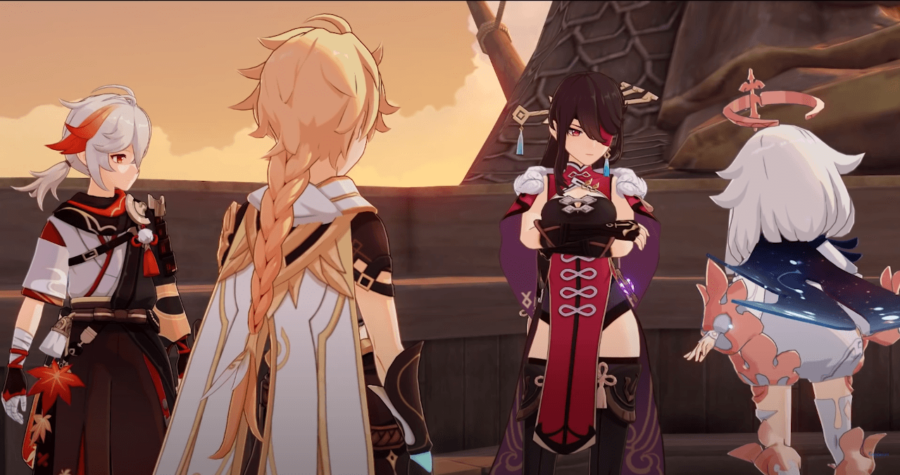 Anemo users are the most flexible Genshin Impact characters to pair up into teams. Whereas other elements trigger only one specific reaction when coming into contact with another type of element, Anemo activates the "Swirl" effect no matter which element it meets with. "Swirl" also spreads that element further to affect nearby foes, so you can cover more of the field in less time.
Due to the nature of Anemo users, players are free to try out Kazuha in all different team comps. We recommend pairing Kazuha with characters who also boast Elemental Mastery and are good at stringing powerful elemental reactions (like Beidou, who supplies a steady stream of AoE Electro damage, or Mona, whose Elemental Burst applies the "Wet" status to enemies and sets up for devastating elemental reaction attacks).
You may even want to consider adding Sucrose or another Anemo user to your party with Kazuha, since having two Anemo members increases your movement speed by 10 percent and reduces Stamina Drain by fifteen percent. Sucrose also boasts some nice Elemental Mastery perks if you want to design a team that fully embraces this tactic.
Read about Inazuma and upcoming events in our Genshin Impact 1.7/2.0 Leaks and Release Date article. We've also got you covered on the next Genshin Impact banner and codes to redeem for in-game freebies!