The "Heart of Watatsumi" is the fifth and last segment in the World Quest The Moon-Bathed Deep. To activate it, players must first dispel the barrier in four parts of Watatsumi Island:
After all four of the above are complete (in any order), the quest will prompt you to return to Tsukuyo in Watatsumi Island. Follow the quest marker to locate the final barrier.
You need to surrender the four Spirit Pearls from the first four areas to unlock the barrier. Once inside, you'll find four Fish Statue puzzles that are very similar to the ones in the "Fang of Watatsumi."
Fish Puzzles A, B, C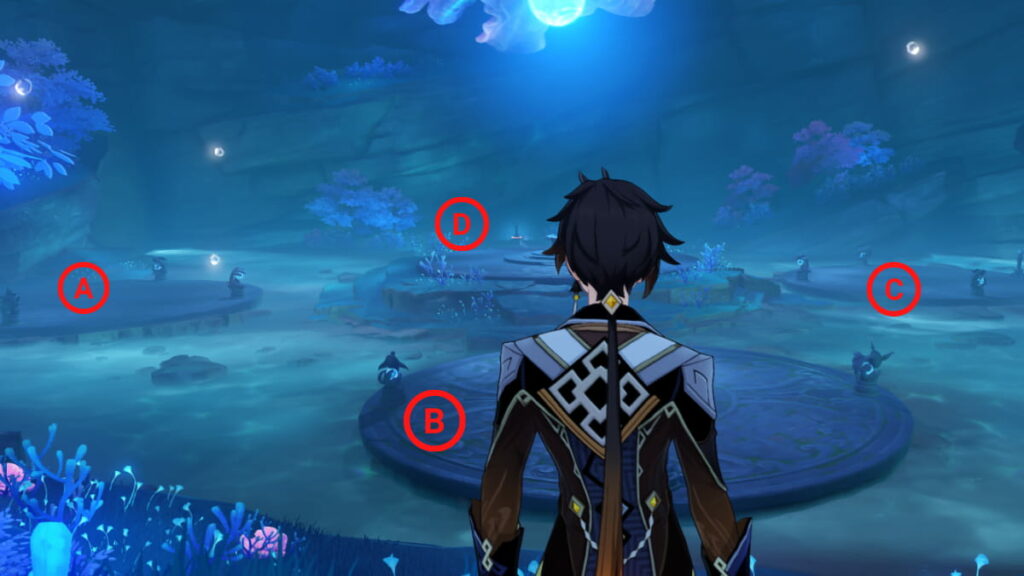 Puzzles A, B, and C can be solved in any order. Meanwhile, puzzle D will only unlock after the first three, so leave it for last. The mechanics for solving them are exactly the same as the "Fang"—simply rotate the Fish Statues until blue lines appear underneath. The only difference is that mobs will spawn as soon as the three Statues connect, so prepare yourself for battle.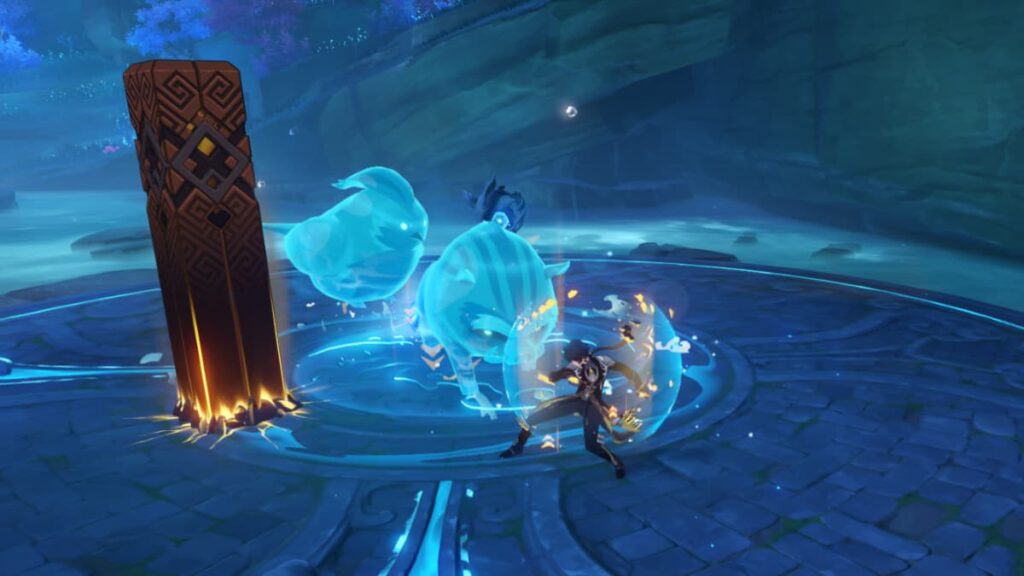 Hydro Mimic monsters will spawn as soon as the Fish Statues connect. Make sure to bring a main DPS that isn't a Hydro Vision holder, as these mobs are immune to Hydro. After defeating the monsters, don't forget to interact with the Watatsumi Statue to activate it.
Like the "Fang," make sure to complete the puzzles one at a time. Don't do them simultaneously as each puzzle needs to be locked into place through the Watatsumi Statue before proceeding to the next.
Fish Puzzle D
Once puzzles A, B, and C are done, puzzle D will unlock. This time, you must activate the Watatsumi Statue first by interacting with it. Otherwise, it won't be possible to rotate the Fish Statues. After, simply proceed to rotate the Fish Statues to connect them.
For the last puzzle, three waves of Hydro Mimic monsters will appear. The game is bugged for some players, and that causes even more mobs to spawn. But clearing them out will still complete the quest without issues.
When the battle is over, a cutscene will appear. Pick up the Key of the Deep from the bowl in the middle of the room and speak with Tsuyuko to complete The "Heart of Watatsumi" and The Moon-Bathed Deep. You'll unlock the Achievement The Same Moonlight.
Bonus Precious Chest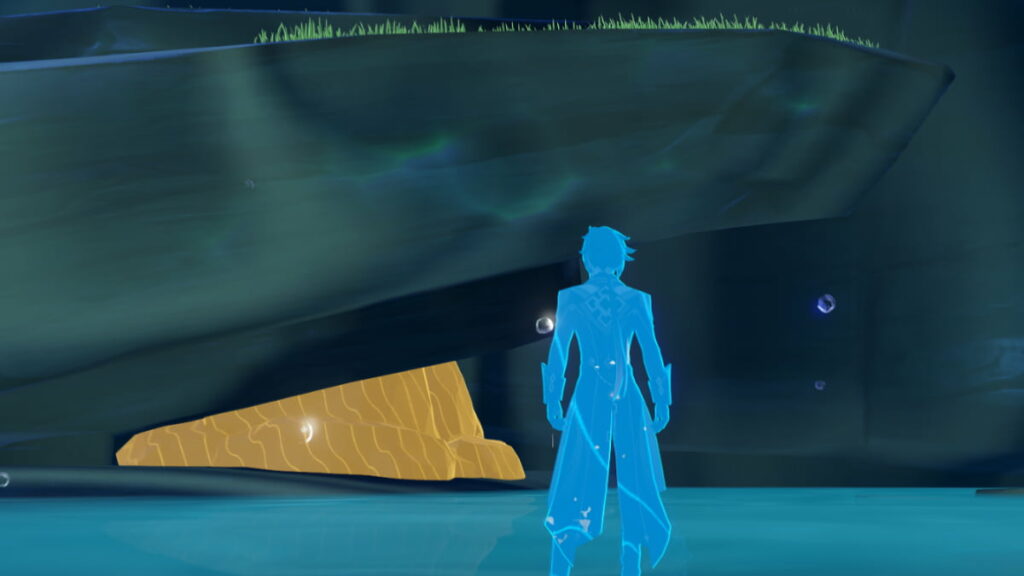 Use Elemental Sight to explore the cliff under one of the puzzles, where you'll find a breakable boulder. Use Geo Damage or a claymore to break the boulder to obtain a Precious Chest that contains two Furnishing Blueprints.
The Key of the Deep will be used to access Enkanomiya. Learn more about it through our guide on What is Enkanomiya? Details about the new region in Genshin Impact here on Pro Game Guides.