Dry Clean is a Genshin Impact Wonders of the World Achievement that can be obtained by defeating the Hydro Hypostasis without destroying any of its "water droplets," except for when it's restoring HP. The Achievement is easy to get, but you need to avoid using characters with a large AoE so that you don't accidentally kill the water droplets.
How to defeat the Hydro Hypostasis without destroying any of its water droplets in Genshin Impact – Dry Clean Achievement
The Hydro Hypostasis summons water droplets, creatures that look like Slimes. These have the ability to heal the boss, hence why you usually want to defeat them as soon as possible. They're summoned in two phases: first at the start of the battle, then second at the end. For this Achievement, you must not kill the two water droplets summoned at the beginning, but must kill the three summoned at the end.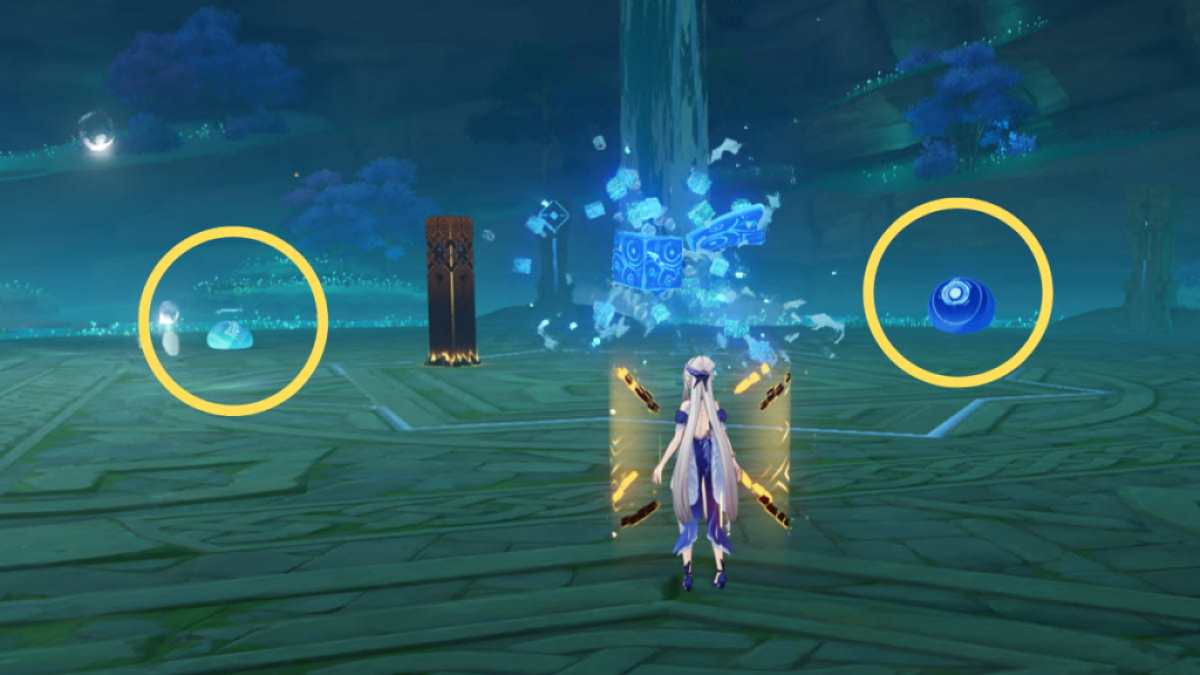 The above image illustrates the first two water droplets that you must not destroy throughout the entire battle. To do so, consider characters with small AoE skills, such as archers. If your main DPS has a larger range, wait for the Hydro Hypostasis to go out of the way before attacking its core. You can also absorb the healing orbs released by the light blue water droplet so that it doesn't keep healing the boss throughout the battle.
Related: How to solve the Pyro Lamp puzzle in the Evernight Temple in Enkanomiya Genshin Impact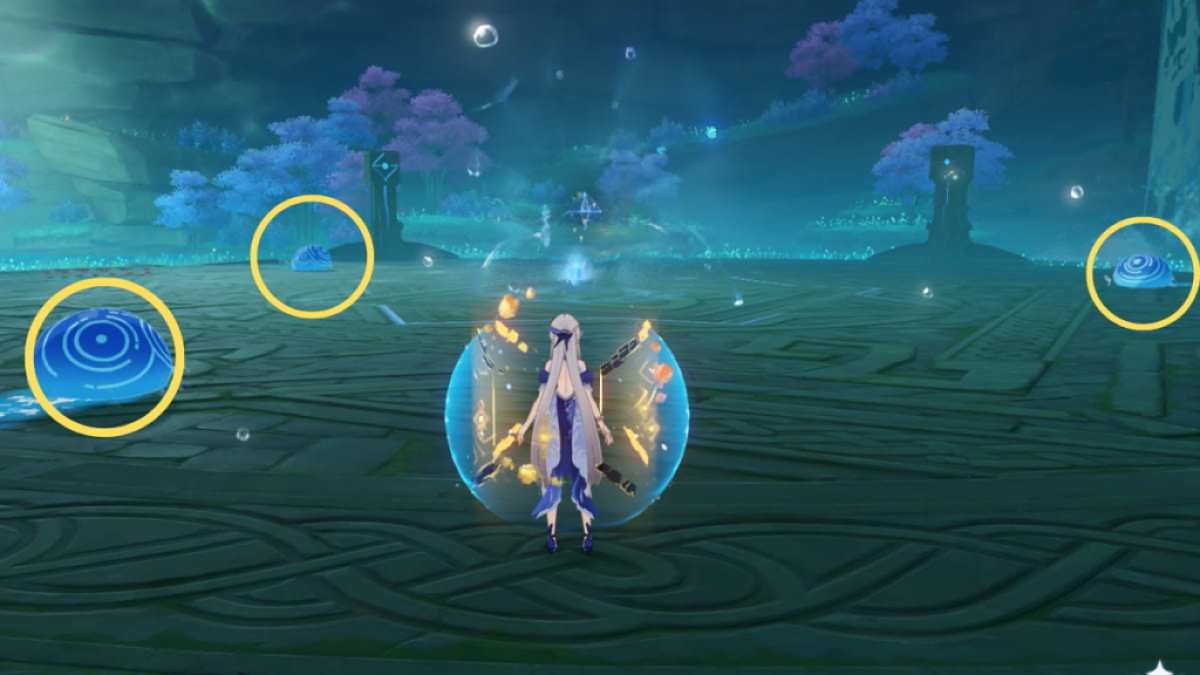 At the end of the battle, the Hydro Hypostasis will summon three dark blue water droplets that will slowly crawl toward the exposed core. You must defeat these three water droplets using Elemental Reactions. Attack them with Pyro or Cryo to prevent the boss from reviving, and completing the battle. If you manage to defeat the boss this way, you'll get the Hidden Achievement called Dry Clean.
Check out our guide on How to get The Fraught Return Achievement in Genshin Impact here on Pro Game Guides to complete another Hydro Hypostasis Achievement.