One of Tsurumi Island's most puzzle-filled destinations is Shirikoro Peak, which houses a plethora of things to solve—especially in its underground ruin. There are three Torch puzzles that you can complete by lighting them up in order. Here's how you can find and solve the Torch puzzle near the watery area in the underground ruin.
To find the puzzle, head to Shirikoro Peak and jump down until you reach the underground ruin. Once inside, turn left until you see the stairway leading down to the watery area. The path beyond the water will be blocked until you destroy the wall with a Thunderbird carving using the Peculiar Pinion Gadget. When the wall is broken, follow the path inside to find Torches on the wall.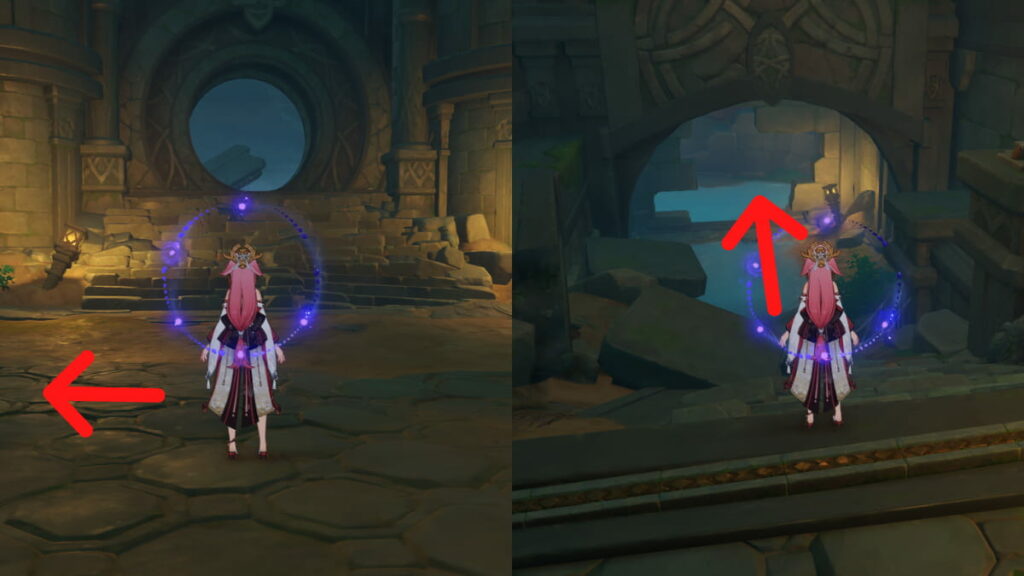 Related: Where to find the Electroculus between Shirikoro Peak and Chirai Shrine in Genshin Impact
How to light up the Torches near the water under Shirikoro Peak in Genshin Impact
To solve the puzzle, you need to light up the Torches in a specific order prescribed by a nearby mural, which can be found by looking up at the ceiling directly above the Lightning Probes in the same room. The Torches on the wall and stars on the mural are parallels, so you need to light up the Torches in the same positions as the gold-lined stars.
Reference the image above for the exact Torches to light up in order. While you can use any Pyro applicator, we recommend using an archer like Amber or Yoimiya to accurately hit the correct Torches. There are six Torches but you only need to apply Pyro onto the four in the image above, while the last two will automatically light up at the end. Completing this puzzle will reward you with an Exquisite Chest and will count toward the Guessing Game Hidden Achievement.
Check out our guide on How to solve the Electro Seelie Lightning Strike Probe puzzle under Shirikoro Peak in Genshin Impact to complete another puzzle in the same room.