The search for Genshin Impact's army of Electroculi can be extremely frustrating, especially as some are literally hidden behind walls. While exploring the underground ruin beneath Shirikoro Peak, you might spot an Electroculus icon in your mini-map somewhere at the midpoint between Shirikoro and Chirai Shrine. Here's how to locate that stubborn Electroculus.
How to locate the Electroculus underneath Shirikoro Peak in Genshin Impact
Head to Shirikoro Peak and jump down until you reach the underground ruin. Upon entering, follow the path and enter the circular entrance, and you'll be greeted by a large clearing with a destroyed dome structure. Jump down to reach the area with two Ruin Sentinels and two Relay Stone puzzles.
Related: How to solve the Peculiar Pinion Torch puzzle under Shirikoro Peak in Genshin Impact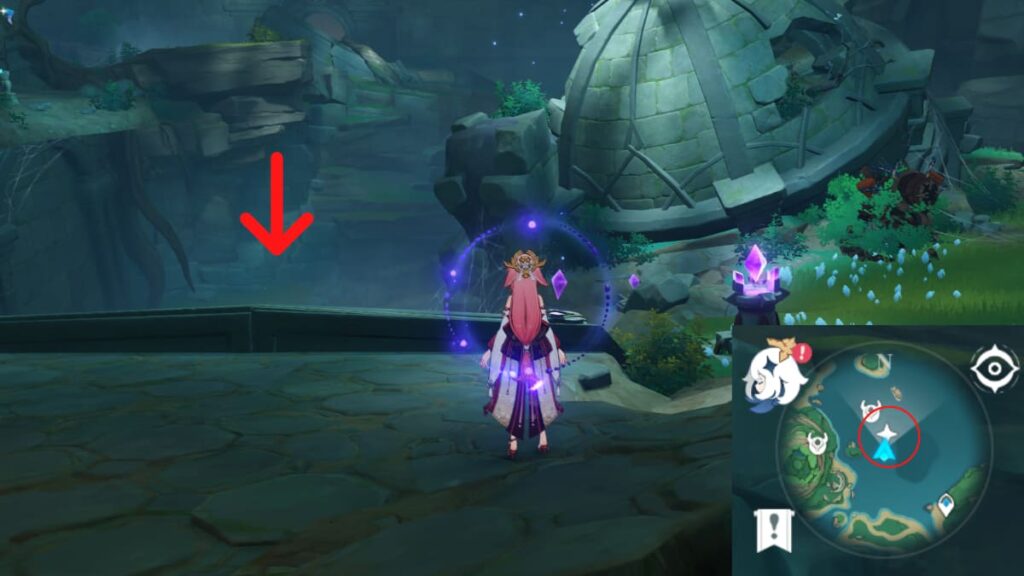 Head to the Relay Stone puzzle on the left side and look carefully at the wall in front of it—you'll find a carving that looks like the Thunderbird. Equip the Peculiar Pinion Gadget and activate it in front of the wall carving to break the wall and reveal a hidden entrance, revealing the Electroculus. Apart from getting the Electroculus in the area, breaking down the wall also contributes to a Hidden Achievement called A Tale of Two Cities.
Check out our guide on How to solve the Star-Shaped Gem puzzle in Tsurumi Island | Genshin Impact to find the other three wall carvings to complete A Tale of Two Cities.