To access the downloadable content for Ghost of Tsushima, you must first complete Tales of Iki, which are the new quests available. But this is not accessible until you get to Act 2 when you get access to the Toyotama region.
The Tale/Quest you need to complete is called Journey into the Past, where you have to Investigate a Settlement at Drowned Man's Shore, northwest of Akasmima Village in Toyotama.
The quickest way to get there is to fast travel at the nearby Fox Den to the southeast of Drowned Man's Shore, then head northwest to get to the location to start the quest. Upon getting to the settlement, you have to explore the area and examine clues to progress with the quest.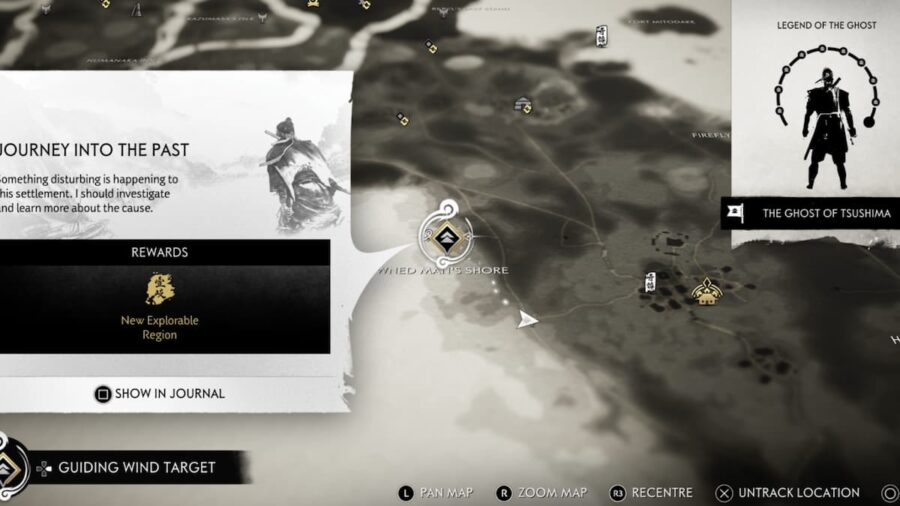 A trigger will eventually happen of Mongols starting to attack with a new type of enemy, a Shaman. This new enemy causes the Mongols to go into a bloodlust trance. Dispatch the Shaman as quickly as possible to stop them buffing the Mongolians advancing towards you. Once killed, more will appear. After the battle, investigate the Mongol Shaman, and they will mention Iki Island and The Eagle. A cutscene will play out, and Yuna will join you.
Speak with the Boatman nearby, and they'll sail you to the Iki Island, where you can explore the new story-driven DLC of Ghost of Tsushima.
For more guides on Ghost of Tsushima Iki Island, we have you covered.