God of War: Ragnarok's release date is fast approaching and, with players anxiously awaiting the AAA title, Sony showed more on the story of the game. A story trailer was revealed at the September 2022 Sony State of Play, with three full minutes of action-packed content. With so much to see, it's easy to miss things in a trailer like this. Readers can follow along with the list below to catch anything they may have missed.
Note: This breakdown discusses what we saw and contains observations, ideas, and predictions based on the context of the trailer and the previous game.
Atreus' New Powers
We didn't get a full look at Atreus' powers in God of War, as Atreus himself was unaware of his status as a God for most of the game. It is very likely that we see more of what Atreus is capable of, and with a father like Kratos, he's sure to be full of immense power.
Touching the Tree
At the beginning of the trailer, Atreus touches a tree that seems to react to his presence. It emanates with pulsating light. This could be a result of Atreus himself, or it could just simply be a magical area that is being explored. What the tree has to do with Atreus and his abilities remains to be seen.
Shooting the Sun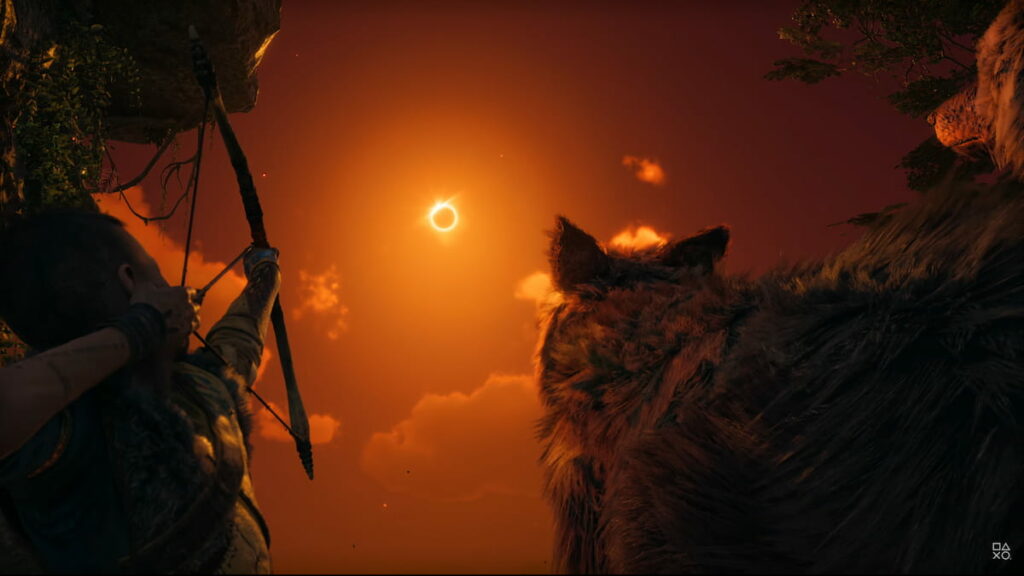 From God of War's combat mechanics, we know that Atreus is extremely skilled with his bow and arrow, to an even magical extent. In this trailer, we get a look at even more intense magical abilities coming from Atreus' bow. In the image above, we can see the sharpshooter shooting an eclipse sun and moon, plunging the world around him into a nightscape.
Related: God of War Ragnarök adding new Weapon Signature Moves
Mysterious Figure in the Doorway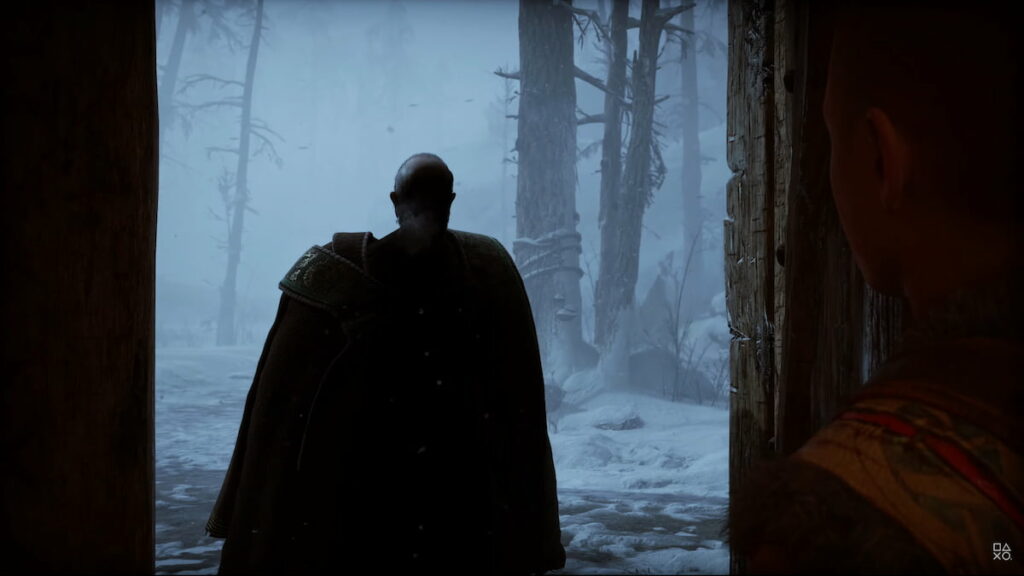 In the trailer, we see Atreus answer the door to see a mysterious figure standing in the shadows. This figure speaks a few different times throughout the video, at one point uttering "You don't want war, do you Kratos?" This figure could be Odin himself. His introduction mimics that of Thor's in the previous game, and his dialogue suggests that he holds some sort of power the lands of the Norse Gods.
Kratos and Atreus' Relationship Rift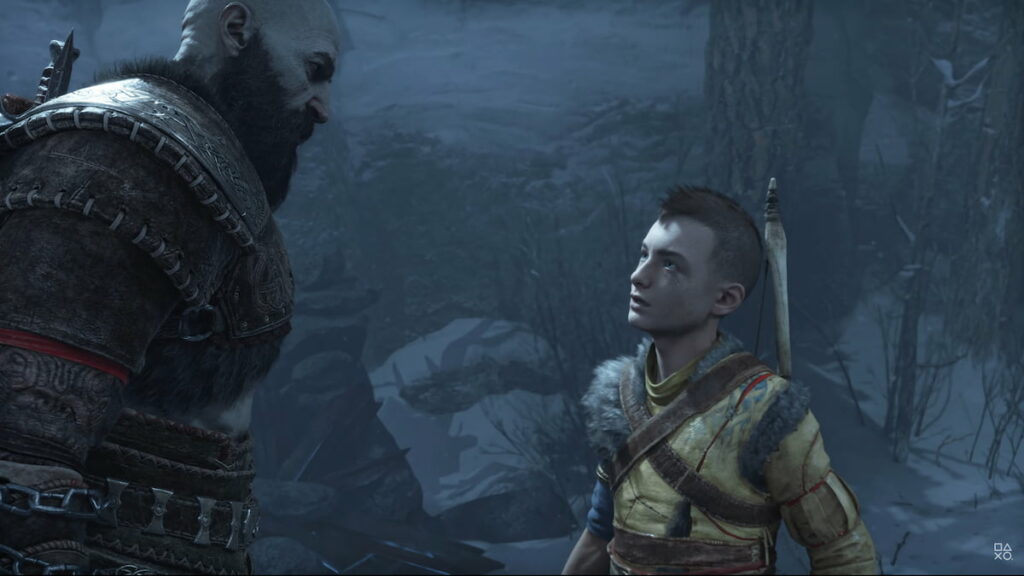 Kratos and Atreus' relationship is rocky at best. Throughout the events of God of War 2018, we see them bond over an assortment of different things, though the game ends with their partnership being in good standing. The story trailer seems to show a rift between the two gods, with Atreus accusing Kratos of not believing him and Kratos launching back with aggressive words. The two could part ways in the story, maybe caused by the actions (or more likely, the words) of Odin himself.
Freya Returns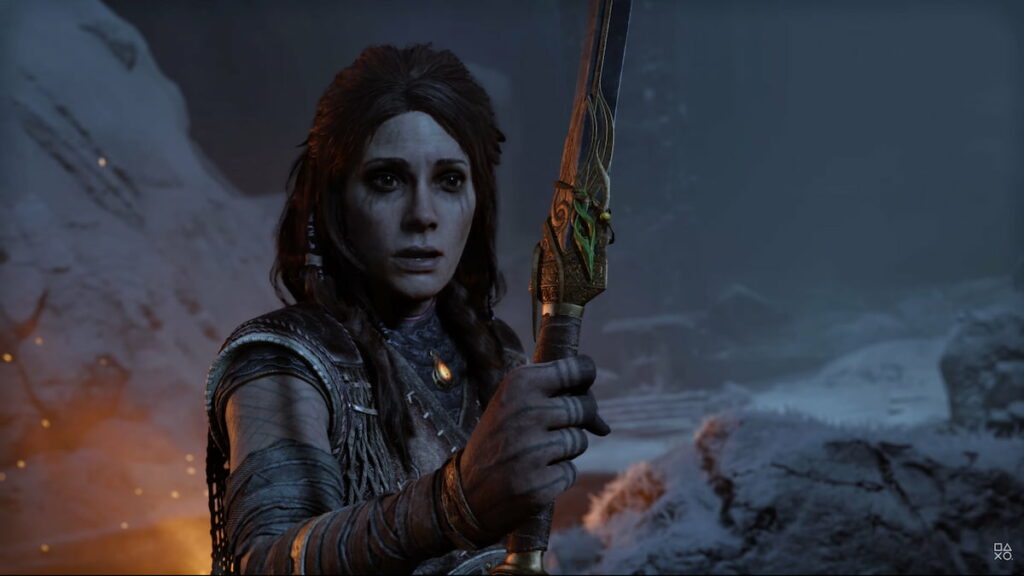 The return of Freya should surprise no one. Kratos and Atreus did kill her son, after all. Freya has a more distressed and frantic look in this clip, much like she did after the fight between Kratos and Baldur in the previous game that resulted in Baldur's death. She pulls a cord from around Atreus' neck that holds a green artifact. This could be a remnant of the mistletoe that played the largest role in Baldur's death, allowing Kratos and Atreus to overcome his power of invulnerability.
Related: God of War Ragnarök Special Editions and Pre-order Bonuses
Giant Wolves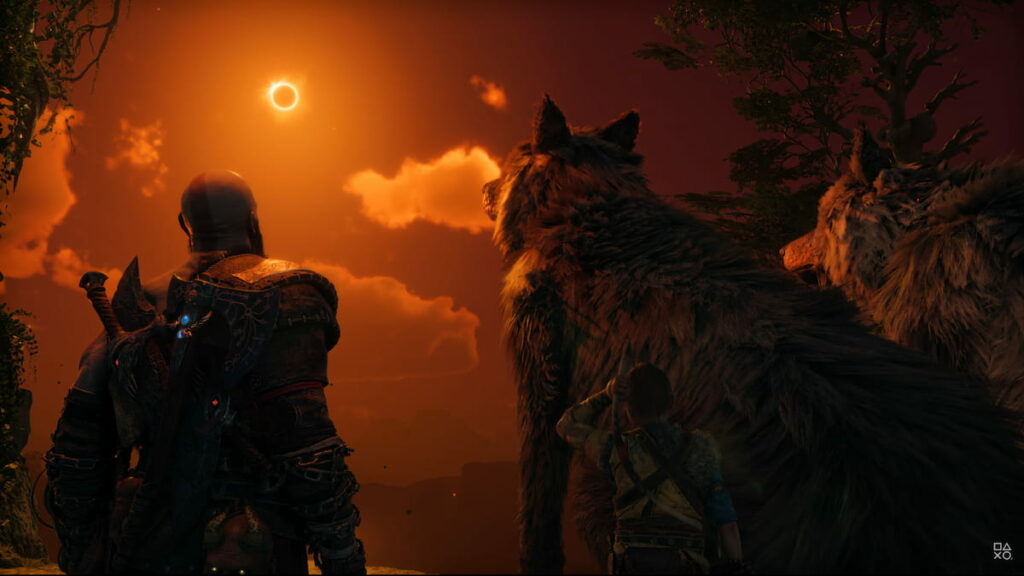 In the trailer, we see Kratos and Atreus standing next to two massive wolves. There are several wolves in Norse mythology and several shown throughout this trailer, but based on the size of these beasts, we can narrow down the most likely candidates on who they are and what role they will play in God of War: Ragnarok.
These two are most likely Skoll and Hati, wolves that perpetually chase the sun and moon in Norse Mythology. This is the action we see them taking in the trailer. While this heavily suggests the identity of these two wolves, they could also be based loosely on mythology and could be the likes of Fenrir (Loki's [Atreus'] offspring - the one destined to kill Odin) or Geri and Freki (wolves belonging to Odin himself).
New Characters
There were several new figures shown in this trailer that we have not learned the identity of yet. Some have been covered in this breakdown already, like the giant wolves and the mysterious man in the doorway, but there are a few others to note.
Fish Woman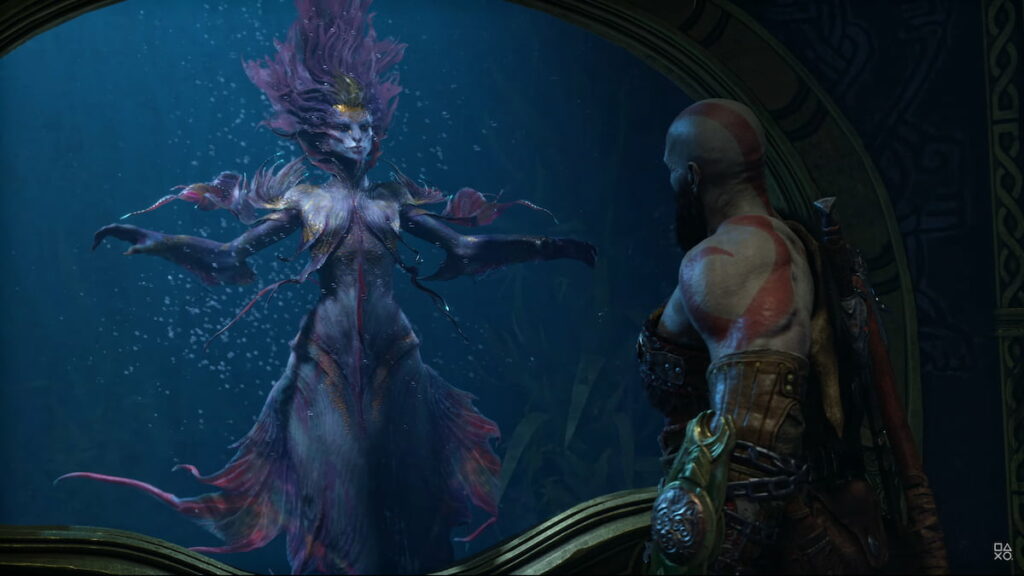 A fish woman can be seen in front of Kratos. This could simply be a native of whichever land Kratos finds himself adventuring through, or another watery creature like a Nokken from Norse mythology, though her emphasis suggests that she will play a larger role in the game's narrative. At several points throughout the trailer, we can see Kratos and Atreus traveling in a water-filled land. This is likely where this character will play the largest role.
Man with the Purple Blade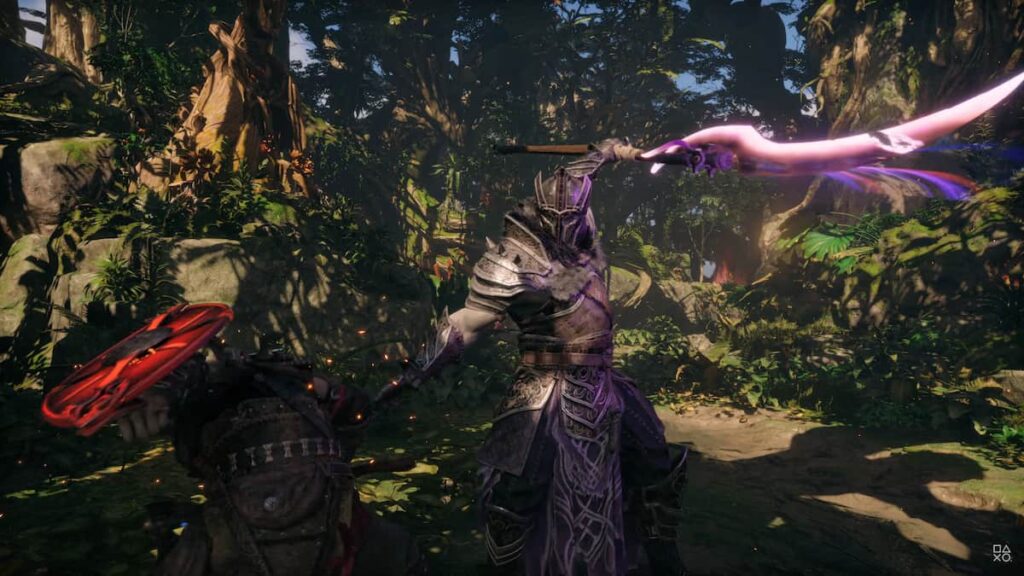 We see Kratos fighting a man wielding a purple blade. This could be a unique version of a base-level enemy, though he seems to be giving Kratos a run for his money. Anyone that is able to go toe-to-toe with the God of War is likely someone to note and this character could play a large role in the game's story.
Fight with Thor
It should come as no surprise that God of War: Ragnarok's story trailer would feature a fight between Kratos and Thor. Thor's arrival was hinted at in the ending scenes of God of War, and the events of the first game led up to an inevitable altercation between the two mighty Gods. Thor undoubtedly wants revenge for the deaths of his brother and two sons, who all died at Kratos and Atreus' hands.
Interested in other helpful God of War: Ragnarok guides and want to read more? Check out God of War Ragnarok is adding new shield abilities on Pro Game Guides!