Black metal is one of the best late-game item tiers in Valheim; however, to make the stuff, you will need to go on a long journey that involves crafting a blast furnace.
How to make a Blast Furnace in Valheim
In short, to unlock the crafting of a blast furnace in Valheim, you will first need to make an artisan table, and to unlock that, you will need to defeat the fourth boss, Moder. Once the artisan table is built and unlocked, you can then make a blast furnace with the following items below.

How to unlock a blast furnace in Valheim
That said, before you can make a blast furnace, you will need to unlock it by building an artisan table; here's how to do that and more.
To unlock an artisan table, you will need to defeat the fourth boss in valheim; you will need to summon him first by gathering a total of three dragon eggs, which, if you didn't know already, can be found at the highest peaks of the mountain biome. But before heading over there, make sure to pack warm clothes or make some frost mead because the cold weather up there will actually kill you.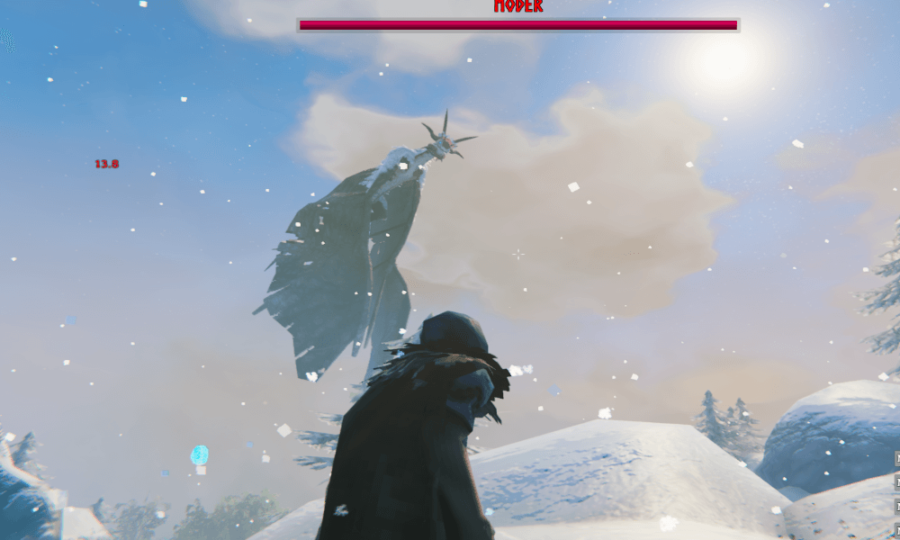 Related: How to get Black Metal in Valheim
After getting all of that, you will also need to find moder's shrine, which is usually up high on some mountain. But to find the exact location, we recommend searching ruins in the mountain biome for a rune tablet that reveals the location. Once you find the location, chuck a total of three eggs inside the alter, and you will summon Moder; but to defeat Moder, we recommend doing the following.
Building a shelter nearby to store useful goods and to respawn if you die; you will also want a campfire to get the restful buff.

Pack plenty of health mead and foods like sausages and stews.

Have at least iron or wolf armor, with either a lox or wolf cape to fight against the cold; if you don't have that yet, we strongly recommend making frost mead.

Use the terrain to your advantage, hide behind trees and rocks, and fire volley after volley of arrows at the dragon.

Make at least a dragur or huntsmen bow, and use obsidian arrows.
Once you defeat Moder, you will get an item called a dragons tear; you can use this to make the artsian table, which in turn will allow you to craft the blast furnace. After you make the blast furnace as we described earlier in this guide, you will be able to smelt metals like iron, copper, and tin at a faster rate than the smelter, and use less coal doing it.
For more on Valheim, we at PGG have you covered with an expanding roster of guides like how to build a ship and how to get a pickaxe in Valheim. Along with these two awesome guides, check back later and we will have even more guides for Valheim coming out in the weeks and days ahead.