In Hogwarts Legacy, you get to learn various kinds of spells by taking different classes. However, some of these spells are Unforgivable, and will not be taught by Professors at Hogwarts. Naturally, you need to know how to learn these spells. Here's how to get all the Dark Arts spells in Hogwarts Legacy.
How to master all Dark Arts spells in Hogwarts Legacy
Your journey in Hogwarts Legacy involves several trials, side quests, and other missions which require you to travel across the highlands. To get all the Dark Arts spells and learn Unforgivable curses, you must progress in Sebastian Sallow's questline. Keep an eye on your Owl Post for Sebastian's letters to start these quests. While progressing in this questline, you'll also get a choice to turn in Sebastian, and we highly recommend not doing so.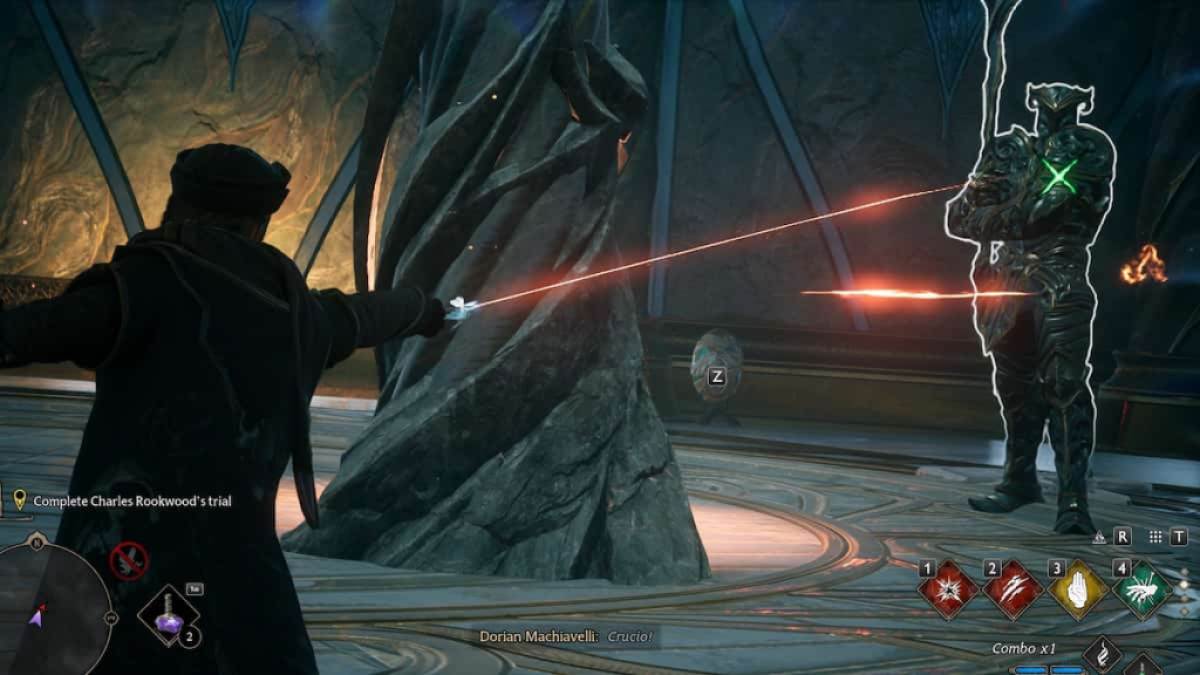 The first Dark Arts spell you come across is the Cruciatus curse. This spell can be learned during In the Shadow of the Study quest in Hogwarts Legacy. For this quest, you need to visit Salazar Slytherin's Scriptorium at Hogwarts with Ominis Gaunt and Sebastian Sallow. This quest requires you to solve the Slytherin lock puzzle, which can be a tricky challenge. Crucio is one of the best starting spells to learn in the game. Combine it with Arresto Momentum, Confringo, and Expelliarmus to deal the most damage to enemies.
Related: Can you find the Basilisk in Hogwarts Legacy? Answered
How to get Imperio in Hogwarts Legacy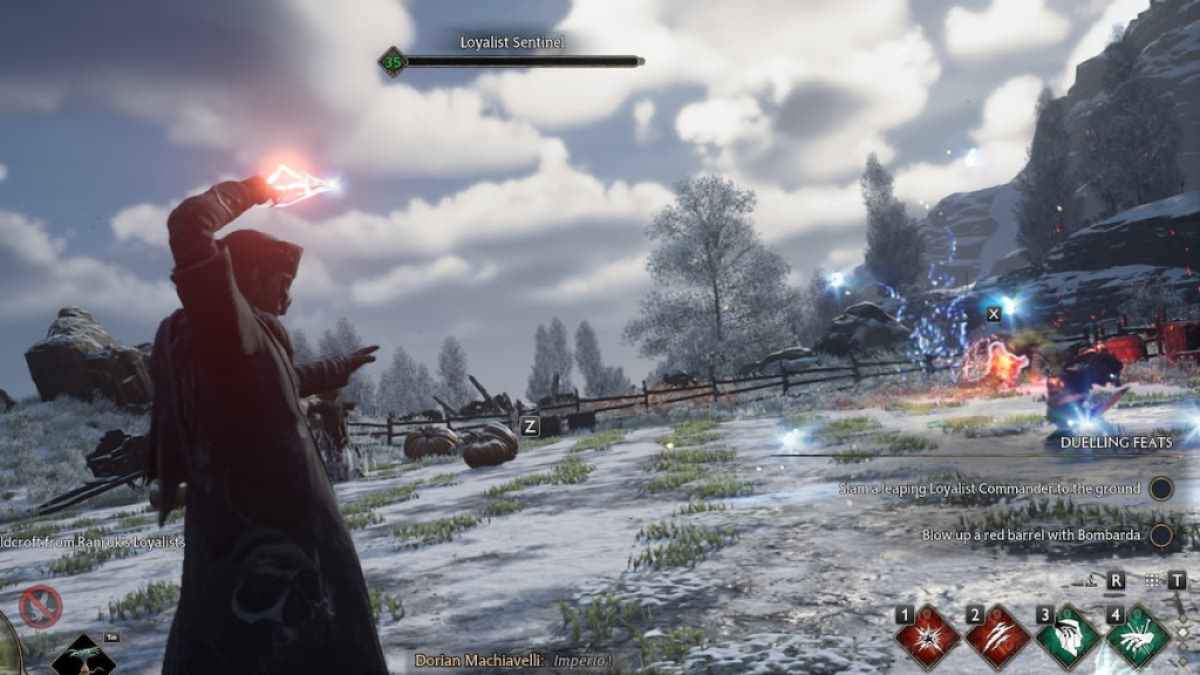 The second Dark Arts spell you can learn is the Imperius curse. This spell is taught by Sebastian during In the Shadow of Time quest. You must visit the Feldcroft Catacomb with Sebastian to find an ancient relic. In the catacomb, you'll have to face various enemies, and will be presented with a choice to learn Imperio. We recommend you learn this Unforgivable curse as it can be quite beneficial while fighting groups of enemies.
How to get Avada Kedavra in Hogwarts Legacy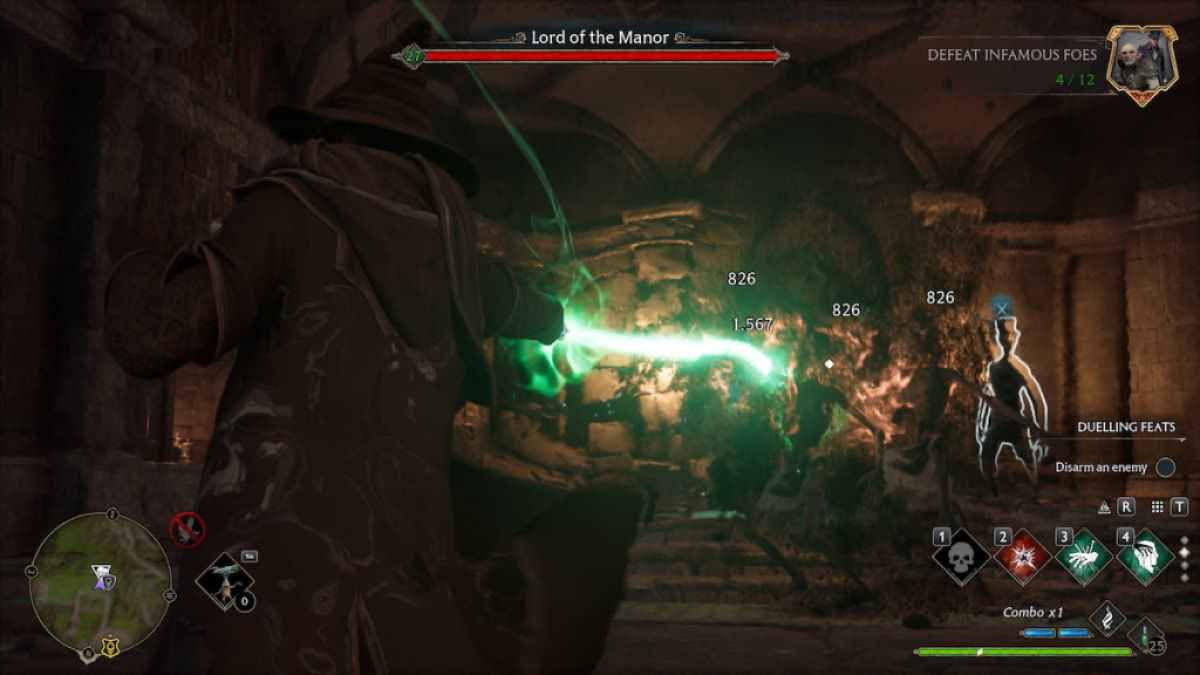 The third and deadliest Dark Arts spell is Avada Kedavra, the killing curse. This spell can be learned during the In the Shadow of the Relic quest in Hogwarts Legacy. You must visit Feldcroft Catacomb once again, and this time you'll face a bunch of Inferius raised by Sebastian. This is a one-shot spell that instantly eliminates your enemies, but it has a prolonged cooldown time. You might not be able to use Avada Kedavra too many times in fights, so it's best to use the killing curse on tougher or higher ranking enemies.
To find more on Hogwarts Legacy check out, How to open Slytherin Locks in Hogwarts Legacy on Pro Game Guides.