You'll find several hidden secrets, new enemies, and locations as you keep exploring the world of Hogwarts Legacy. These treasure quests reward you with some gear items that you may like. One such side quest is The Hippogriff Marks the Spot and here's how to finish it.
How to complete 'The Hippogriff Marks the Spot' quest in Hogwarts Legacy
To begin The Hippogriff Marks the Spot side quest, you need to pick up Henrietta's Map from a town in the Poidsear Coast region (see map image). Collecting the map will add the treasure map to your inventory. You need to interpret this map to solve the mystery, however, we can help you. You should note that at said location, you may have to fight several goons, so be prepared. Also, you'll need to make your way through the goblin mine to access the southern part of the World Map.
Related: How to solve the Bridge Fire Puzzle in Hogwarts Legacy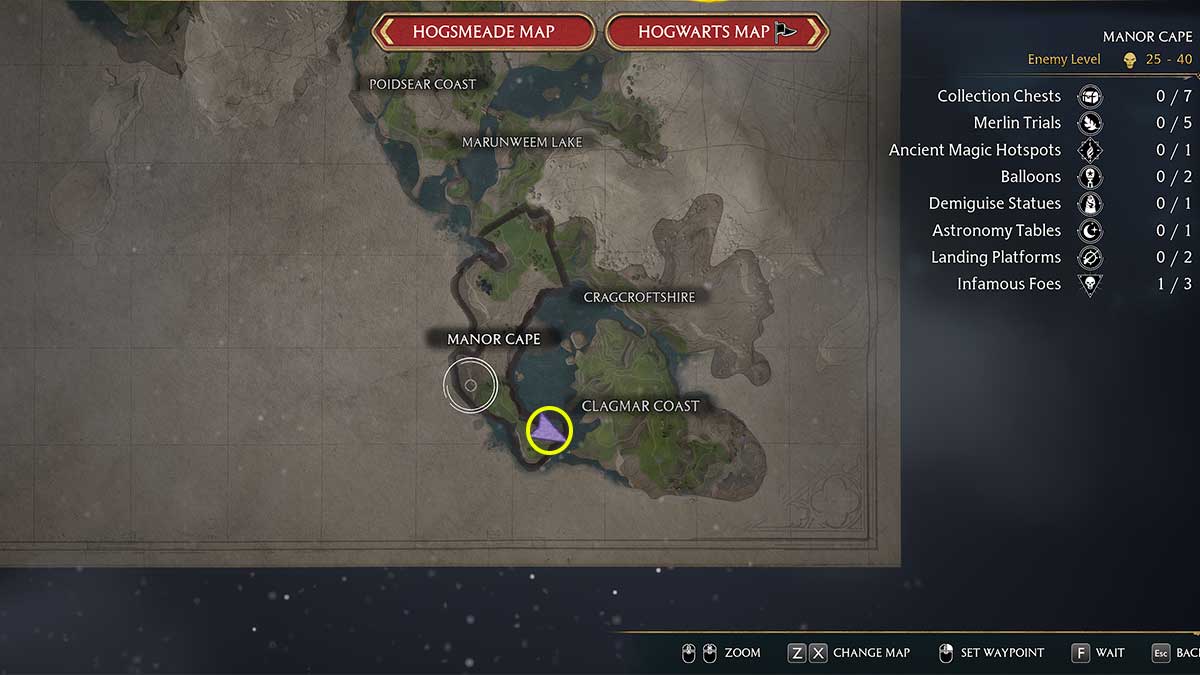 Now, move further down south to the Manor Cape region where Henrietta's Hideaway underground cave is located (see map image). The cave entrance can be found at the stairs by the coast cliff as shown in the second image. You'll find a lot of goons near the ruins, however, you can sneak past them and enter the cave by using the Disillusionment magic spell.
After entering Henrietta's Hideaway, you'll find two metal platforms, one of which will have a metal block placed on it. The second block is hidden away behind the statue to your left. To access it, simply light up the torch underneath the statue using a fire spell (Incendio or Confringo). Thereafter, use the Wingardium Leviosa spell to move the block onto the empty platform. Once the blocks are in place, use the Incendio/Confringo spell on the block with flame design and use the Glacius spell on the block with ice markups. This will open the secret door as you can see in the above picture.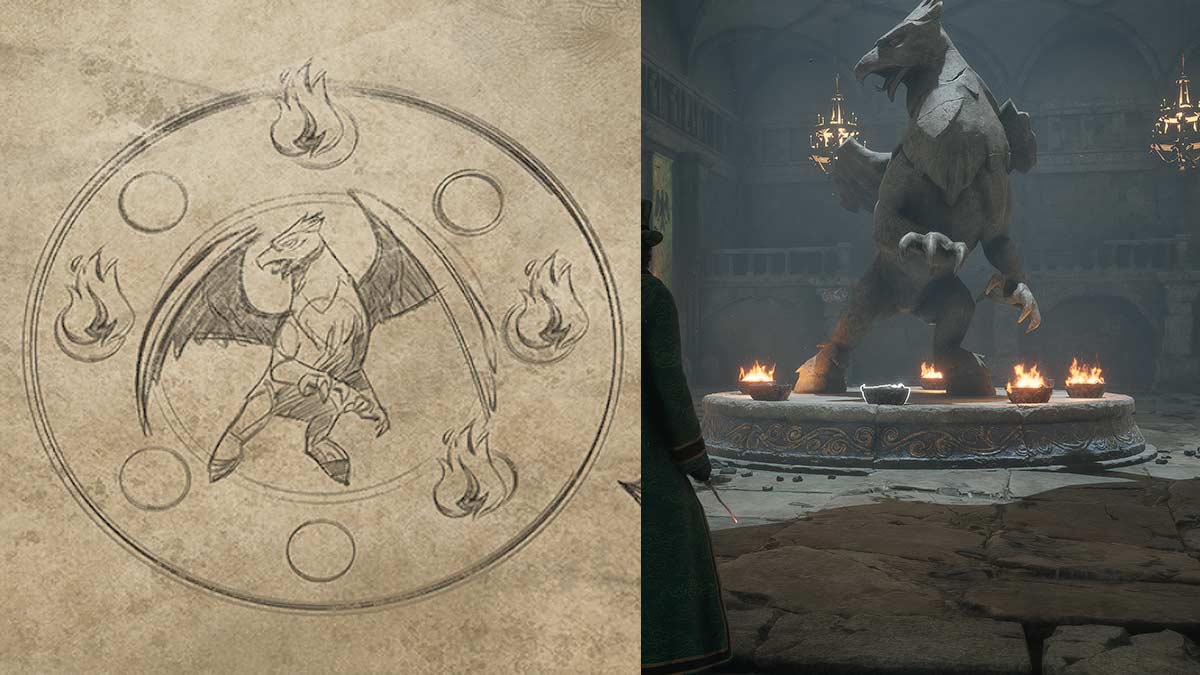 For the final stage of the quest, you'll have to defeat several enemies inside the hall with the Hippogriff statue. Once the foes are dealt with, have a look at the torches all around the statue. Now compare this to Henrietta's treasure map. You'll have to light up the specific torches and douse the others using the Confringo and Glacius spells respectively. Try to aim directly at the torches and you will get this done in a few tries. After all the torches are lit and doused as required, a secret door will open behind the Hippogriff statue. Open the chest to get your reward, Treasure-Seeker's Gloves.
Stay tuned to Pro Game Guides for more Hogwarts Legacy content. In the meantime, head over to our article on How to get the Collection Chest in Horklump Hollow in Hogwarts Legacy.