There are plenty of treasures to locate around the World Map outside of Hogwarts, as indicated by the many icons displayed on your map. However, some of them might require you to piece together a simple puzzle before you are able to collect your loot, such as these tricky stone block arrows. Here is how to solve this puzzle and open the hidden chest in North Ford Bog.
How to solve the block arrow puzzle in North Ford Bog in Hogwarts Legacy
There are a few stone block puzzles scattered around the World Map, but this particular vault is located just northwest of North Ford Bog and below the hill where San Bakar's Tower sits.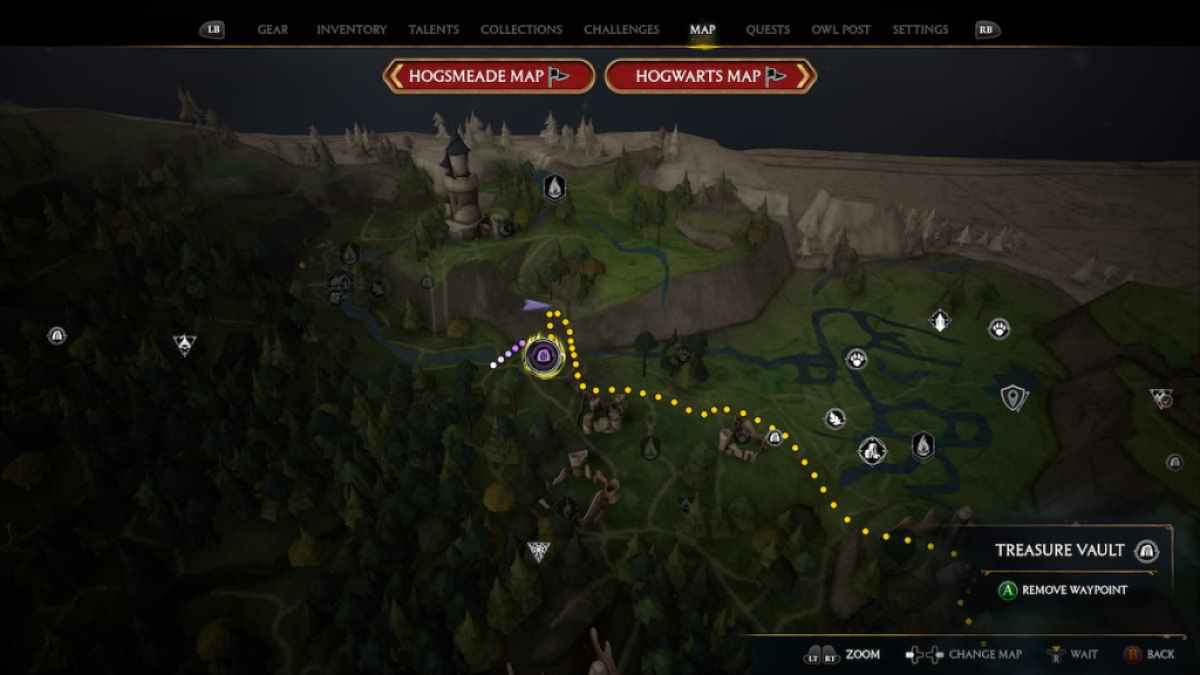 On the outside of the vault, you'll need to fend off a few Inferni. Then break through the barricade at the entrance by using a destructive spell like Bombarda or Confringo.
Once you get inside, you'll notice some already stacked stone blocks against the far wall. These arrows are already pointing in different directions, and you won't be able to move any of them. The singular block on the plaque on the ground is the only block you will be able to move. You'll need to use Accio into Wingardium Leviosa to lift it up and place it on the empty space with the other blocks. However, nothing will happen unless you place the block with the arrow pointing in the proper direction.
To match the pattern of the other blocks, you'll need to face the arrow pointing down, which is opposite to the arrows on the outer blocks. It should look like this: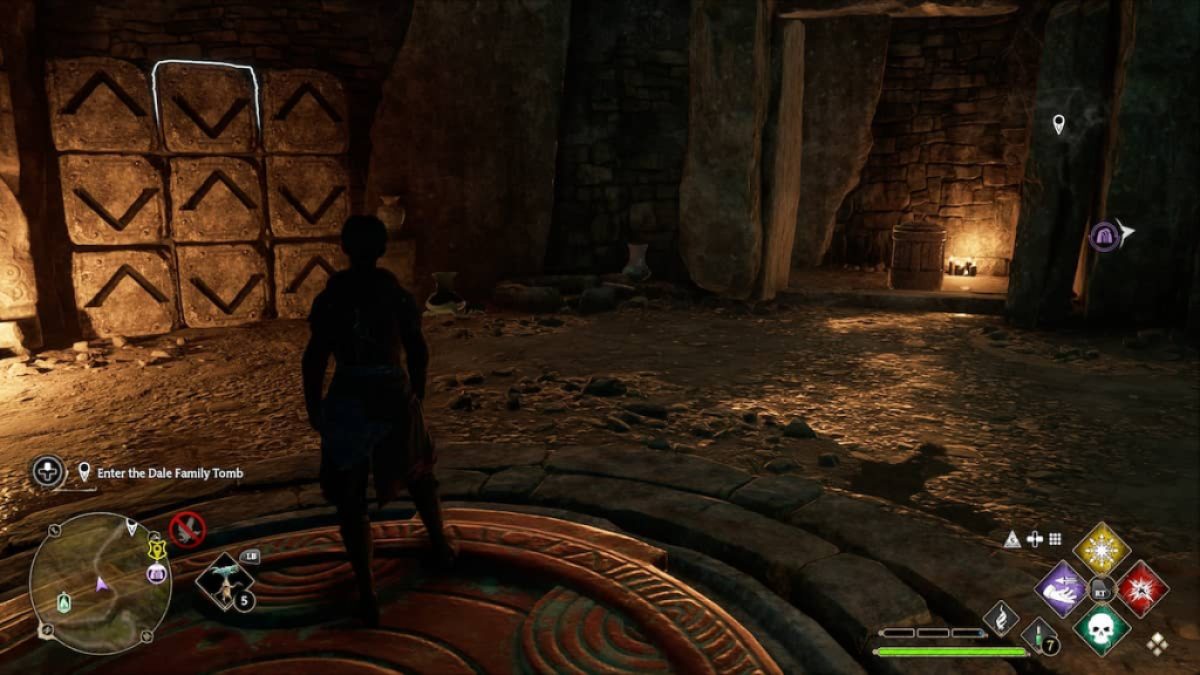 It can take a few tries to get the block facing the right direction. I found it easiest to drag the block along the ground with Accio until it was pointing down and then lift it up and place it on the others. Once you have it right, the blockade will open up to reveal the chest.
Looking for more Pro Game Guides Hogwarts Legacy content? Check out our guides on How to enter treasure vaults with the leaf/feather symbol in Hogwarts Legacy or How to enter the Treasure Vault under the Innkeeper's Shed in Hogwarts Legacy!