As you progress in Hollow Knight and explore the expansive Hallownest, you will collect Geo, the currency of the world. This can be spent on Charms, upgrades, and more, making it extremely valuable. But when you die, you drop all your Geo and must collect it or lose it altogether. This may leave you wondering if there is somewhere, like a bank, to store it.
The answer is yes—there is a Bank in Hollow Knight. Millibelle, the Banker, will happily store your Geo for you. This is a good way to ensure that your Geo is safe and not lost upon your defeat.
How to find the Bank in Hollow Knight
You can find the Bank and Millibelle near the Fog Canyon. The fastest way to get to the Bank is to travel to the Queen's Station by Stagway. Climb to the top of the Queen's Station and take the highest path on the left. This takes you to the Fog Canyon—immediately take the path on your left.
This will lead you to Millebelle and the Bank. You can often return to deposit Geo, but eventually, as your riches grow larger, you will notice that Millebelle has abandoned the Bank. You will need to hunt down the Banker to get back your stolen Geo.
Why is the Banker gone in Hollow Knight?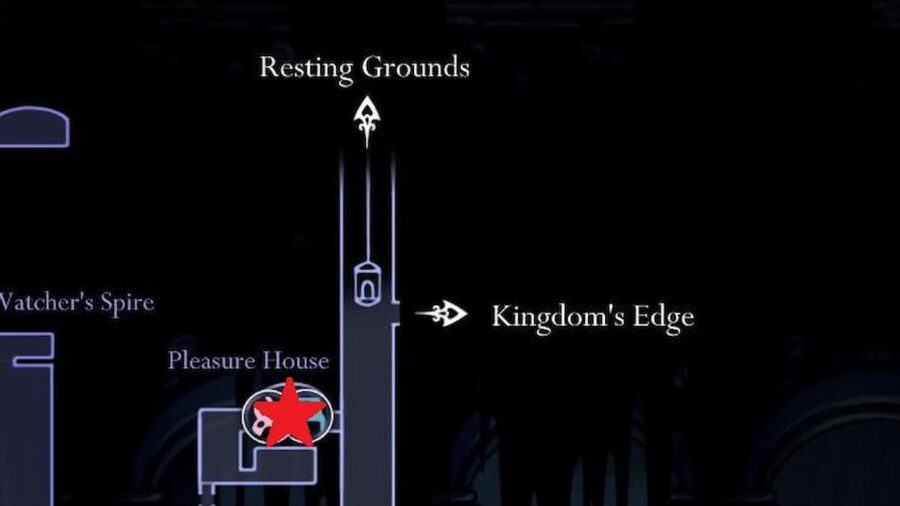 After you deposit a total of 2,550 or more Geo, Milliebelle will steal your money and flee. You can find her resting at the Pleasure House in the City of Tears. You will need a Simple Key to gain access to this area. Once inside, you can strike Millibelle with your Nail and reclaim your Geo. You will receive approximately 1.5x the amount that she stole, making this a worthwhile investment.
For more information on Hollow Knight, check out How to swim in acid in Hollow Knight and How to upgrade the Nail in Hollow Knight on Pro Game Guides.