Since Titan is a barren wasteland, it's not the most welcoming place for homeowners. There is an abundance of Xethane in the atmosphere, Smokestacks are perpetually releasing fumes, and jobs are hard to come by. This can make the living conditions for your citizens less than ideal, which leads to an unhappy community. However, there are ways to improve the Habitability of your citizens on Titan, helping you create batches of comfortable, effective, and living employees. Here's how to increase Habitability in Industries of Titan.
How to improve Habitability in Industries of Titan
Construct buildings that improve nearby Habitability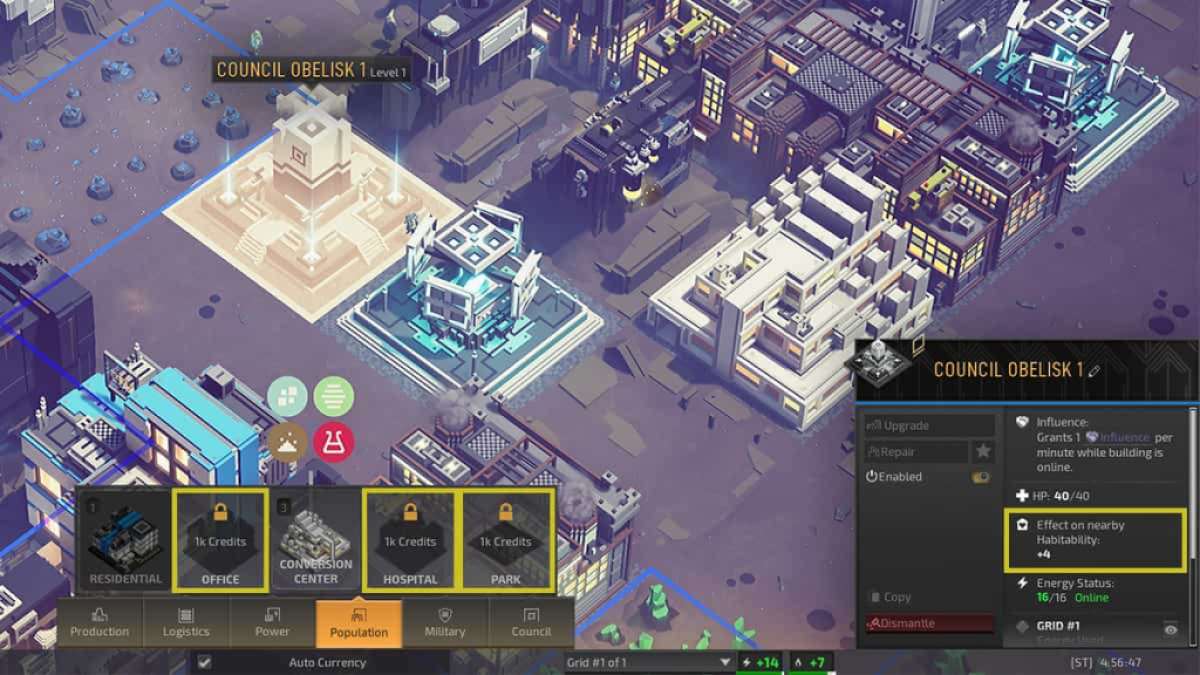 To improve a building's Habitability, there are two approaches. First, you can construct buildings like the Office, Hospital, or Park close by since they boost the Habitability of nearby buildings. These structures can increase your Habitability anywhere from two to eight points, depending on the type of building.
Alternatively, you can remove nearby buildings that decrease Habitability, like Smokestacks or Factories. To maximize your Habitability, try setting up your residential areas far from your industrial buildings. This way, you won't have to sacrifice potential resources for the comfort of your citizens, and you will still have a happy community.
Related: Industries of Titan Review: A slick and satisfying city builder
Factors that affect Habitability, explained
Habitability describes the overall happiness and health of a building's residents through a numerical value. This number is affected by several factors, such as Xethane concentration, Pollution, and proximity to structures like a Factory or Defense Turret. The higher this number is, the better. If your Habitability number is close to 100, hardly any citizens will die. If your Habitability is low, your citizens will die quite often.
For more Industries of Titan guides, come check out Industries of Titan tips and tricks for beginners here on Pro Game Guides.