Every Jackbox Party Pack has a best and worst game. However, Jackbox Party Pack 8 is the only collection made up of really good games and truly great ones. In short, while your favorite game may not be number one, it still has excellent mechanics and a ton of replay value. It's worth buying the entire pack for all five of them.
Still, some games are arguably better than others. Below, we've ranked every Jackbox Party Pack 8 based on entertainment value for every kind of player group.
5. Job Job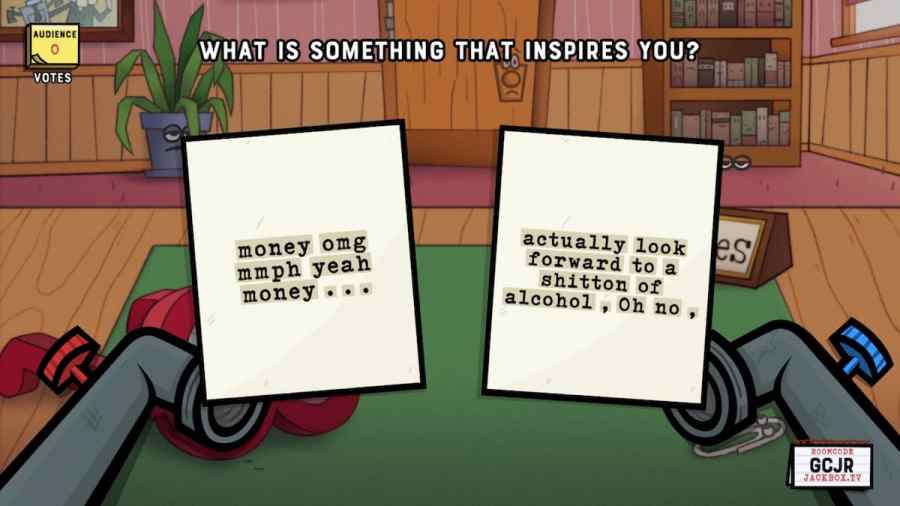 Job Job is a game where you play as candidates fighting for a corporate opening. To determine who gets it, the game wants to see who can come up with the best answers given a limited number of words. Think of it as Quiplash, except Job Job gives you something to work with.
The quality of your answers depends on how witty the other players are with theirs, as the random set of words you can use to answer are words other players have inputted. This is the only reason why we've placed it as our number five.
4. Weapons Drawn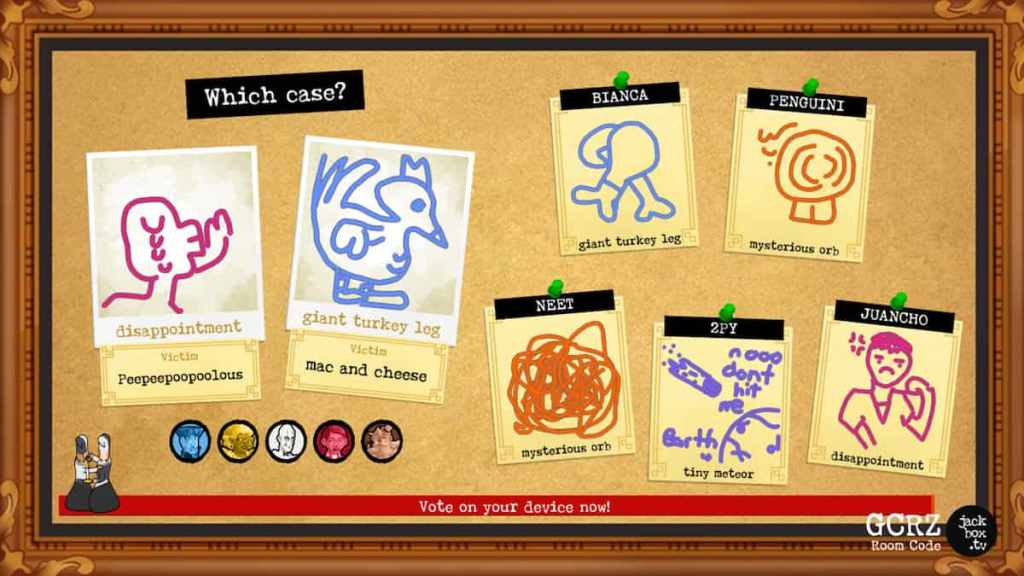 Weapons Drawn is a fantastic mix of Pictionary, Clue, and the whodunnit game of Werewolf. The goal is to solve as many crimes as you can while getting away with your own. The murders are done using a weapon that you've drawn—the only clue that it's yours is that it hides one letter of your name.
Trying to hide your letter into your weapons is the most difficult part, especially since letters can randomly be uppercase, lowercase, and, heavens forbid, cursive. Not everybody may like the artistic challenge but Weapons Drawn is a unique game with a lot of wit.
3. The Poll Mine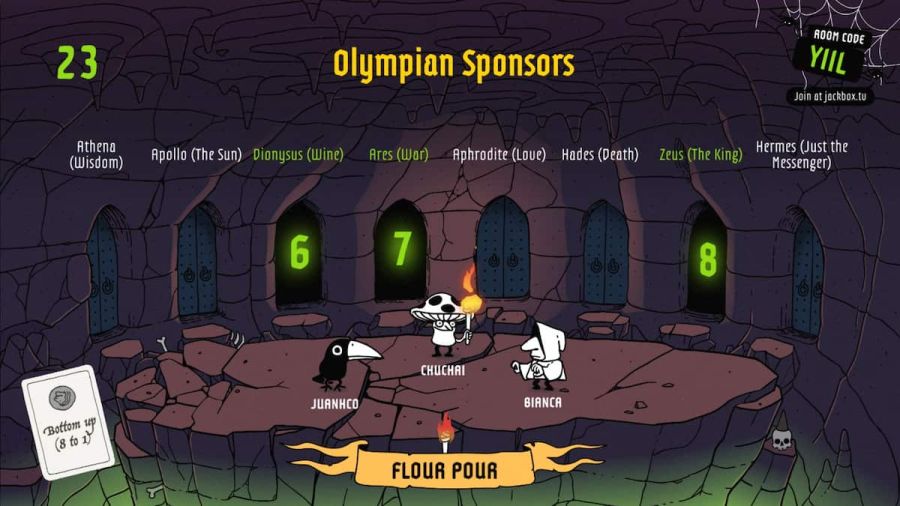 The Poll Mine is a dungeon-crawling game where you're split into two teams whose goal is to get out of the cave before the other. To do this, you'll need to go through the right doors. Each door is assigned a number, determined by their rank in a series of polls.
The game challenges how well you know the majority's preferences when you can only talk with half of the group. It's infinitely replayable, thought-provoking, and lets you know a little more about the people you're playing with… such as if they've rightfully ranked Zeus as their least favorite Olympian god.
2. Drawful Animate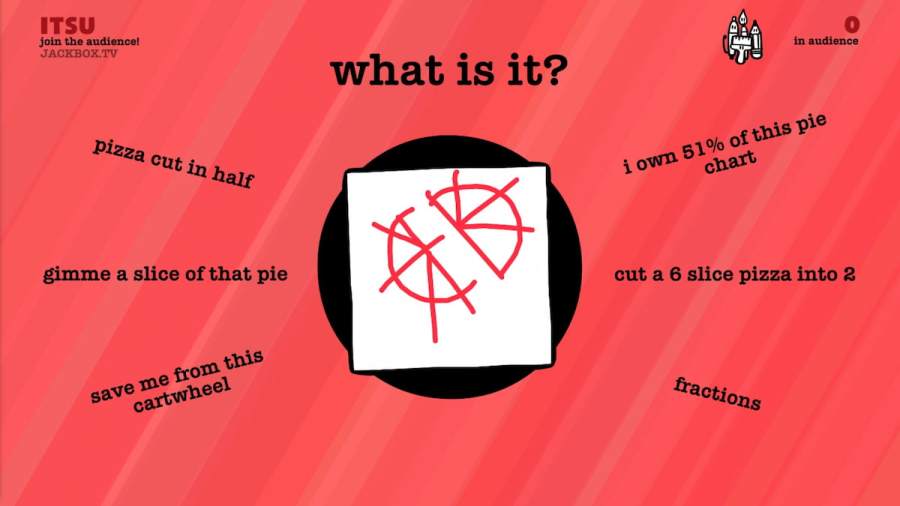 If you've played Drawful, then Drawful Animate is a better version of that—and a much harder one too. Instead of a static drawing, the game gives you two frames to work with, making your creations come to life. The prompt options now include typos and quirky phrasing, too, making it harder to determine what the right answers are. It's just an enjoyable experience overall without the extra brain cells needed to craft weapons for Weapons Drawn.
Related: Best Browser Games
1. The Wheel of Enormous Proportions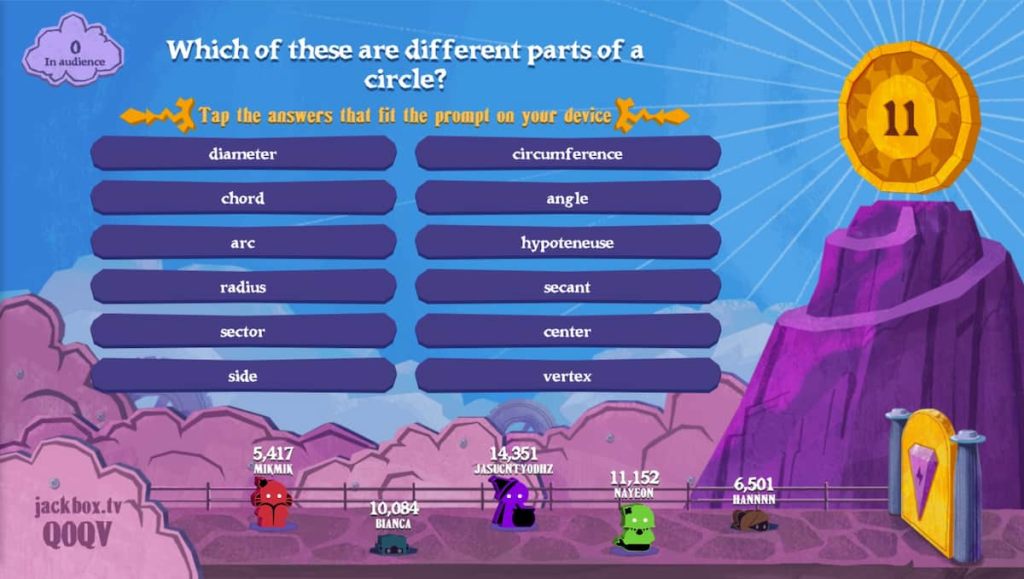 Since the Jackbox team couldn't decide what quiz game to include in this party pack, they decided to include all of them in The Wheel of Enormous Proportions. For example, you have to answer questions, match words, estimate numbers, and play a series of true or false to name a few. There's a bit of luck involved, too, since you need to spin a wheel to really come out on top. Getting more correct answers grants you more opportunities to win, but it's just as possible for an underdog to take the lead. This keeps the game exciting.
They also took the hint from Blather Round's popularity because there's more pop culture questions now. Whether it's with family or friends, The Wheel of Enormous Proportions is a game you can play no matter who you're with.
If you like party games, check out Mario Party Superstars: Maps, Characters, and Minigames – Everything We Know and Best Online Board Games on Pro Game Guides.