If you are a fan of the medieval period in history and love playing out fantasies of leading armies or building castles, medieval games are for you. Luckily, we've put together a list of some of the best medieval castle-building games in today's market.
Stronghold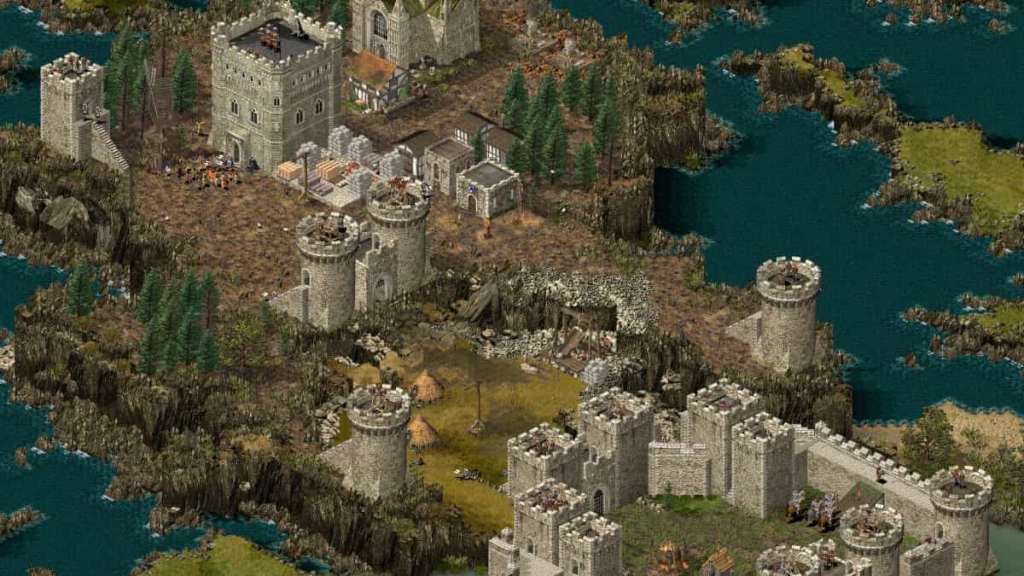 Stronghold is an older title, but don't let its age fool you. Stronghold is a classic that casts the player as a lord who must build their castle. Along with building a castle, players must run their castles, stock up granaries, and build other infrastructure. You must manage your resource production, food, and weapons for your soldiers. Stronghold also features castle siege and defense gameplay, along with army creation. Stronghold expertly captures medieval life in and around a castle.
Stronghold Crusader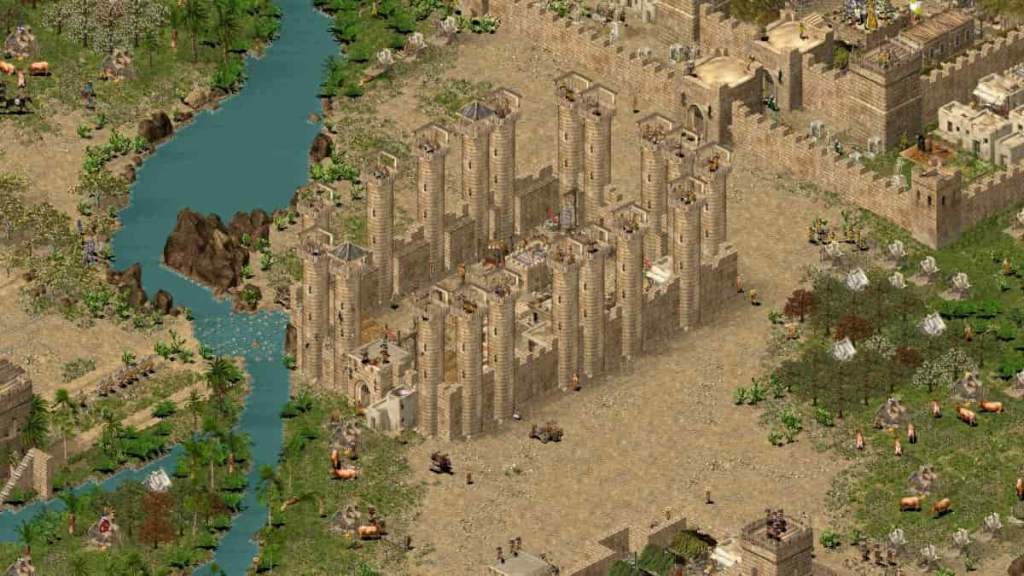 Stronghold Crusader is the second game in the Stronghold series. It released a few years after Stronghold. Stronghold Crusader largely features the same gameplay but focuses more on the sandbox. Players can now play sandbox games, fight a wide cast of medieval lords from the first installment, and fight lords based on the Crusades. Stronghold Crusader also features new buildings, units, and much more. We recommend playing Stronghold Crusader after the first game to get a more enjoyable sandbox experience.
Related: Best Games like Dead by Daylight
Stronghold 2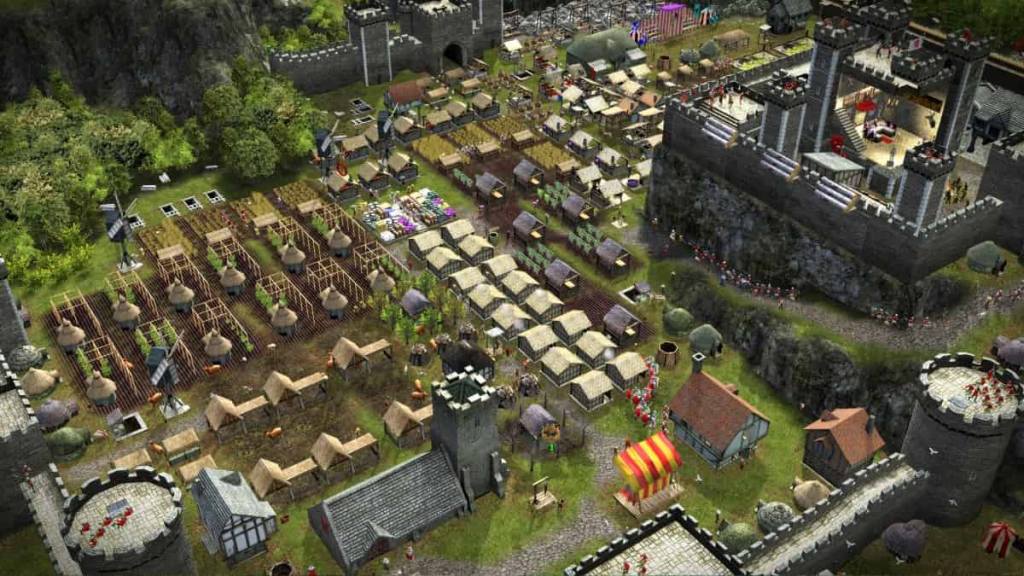 Stronghold 2 has the same gameplay as others in the series but with several new improvements, such as the ability to see inside buildings, host feasts, and more in-depth medieval simulator elements. For example, players must deal with criminal elements in their castles now and focus on sanitation to keep their subjects from getting sick. Stronghold 2 also features a lengthy story campaign that allows players to become a king. We recommend playing Stronghold 2 for the new improvements and campaign.
Going Medieval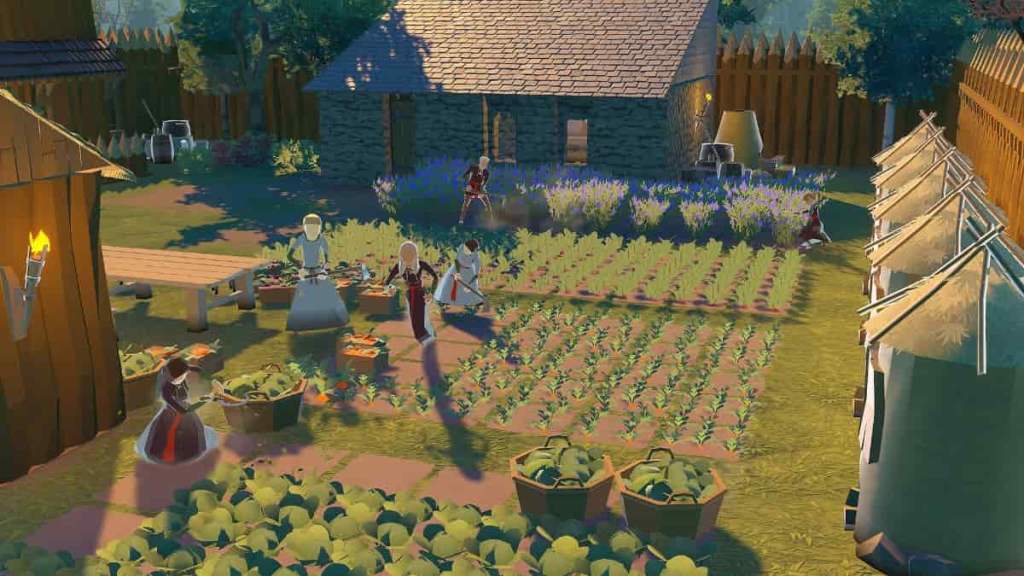 If you are hungry for a decent castle-building game that also has community-building elements similar to Rim World, then Going Medieval is the game for you. Going Medieval allows players to build a medieval community and features several options for building a castle to defend the community. Players can grow crops, produce weapons, and play around with multiple jobs that they can assign to their community members. Players will also need to defend against hostile AI raids, which is similar to the first Stronghold's castle sandbox mode. If you want a mix of Stronghold with that Rim World, we highly recommend giving Going Medieval a shot. 
Kingdoms and Castles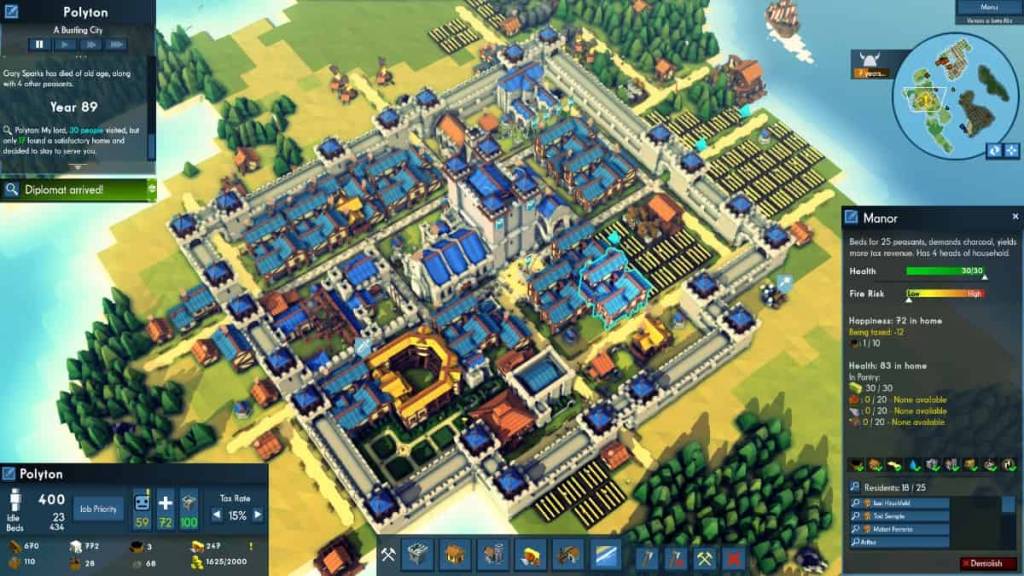 Another excellent option for those who want to build a castle is Kingdom and Castles. Kingdoms and Castles is a city builder that allows players to turn a small village into a massive medieval kingdom. The game also features decent castle-building elements that allow users to fortify their holdings. Players can place their castles anywhere on the map and must do so to protect against raiders who attempt to raid their fledging settlement. We highly recommend grabbing Kingdoms and Castles if you are hungry for a castle-building game that leans into city simulation.
For more list articles and best games, we recommend checking out Best games that support Ray Tracing and Best games like Project Zomboid.