Video games may be fun to play solo, but they're also fun to play with a friend. And while there's joy in beating said friend in a "friendly" match of Super Smash Bros., there's also a certain thrill in working with them to clear a level. Game of the Year awardee It Takes Two is one such title.
In fact, It Takes Two is one of the only games wherein players experience the joy of co-op across different genres, from puzzle-solving to third-person shooting to dungeon crawling. If you'd like to play more cooperative titles like it, below are some of the best co-op games like It Takes Two to try on every platform.
Unravel Two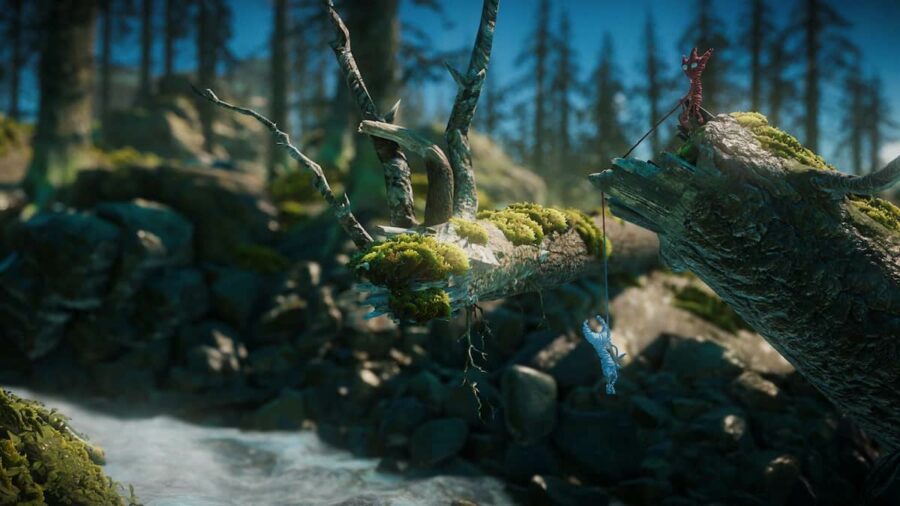 Unravel Two is a puzzle-platform game in which you play as two yard dolls that are each tied to an end of string. The game then uses this very simple mechanic in a lot of meaningful ways, like crossing impossible ravines, climbing high places, and pulling the other player to safety. Instead of a story about marriage cooperation, you also get a story about friendship and connections. Unravel Two is a must-play and meaningful experience. Note that it's only playable in local co-op, though.
Platforms: PC, PlayStation, Xbox, Nintendo Switch
Trine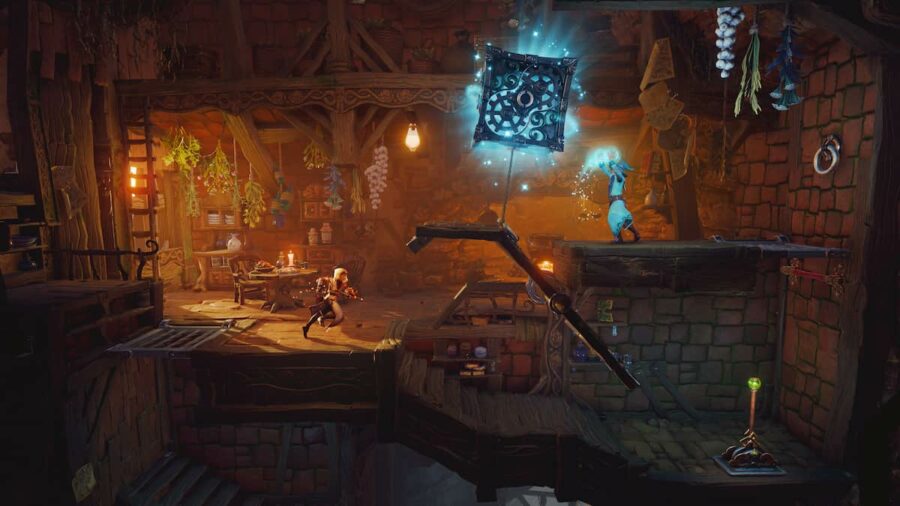 Trine is a side-scrolling fantasy action game that features three characters with unique powers: a thief, a warrior, and a mage. In order to get through every level, these three have to work together to create paths, beat enemies, and more. For example, the thief can make rope bridges, and the mage conjures items to tie them to. Much like It Takes Two, there's a lot of coordination of different skill sets involved. Trine has four games, and they're all a lot of fun!
Platforms: PC, PlayStation, Nintendo Switch
Related: Is the Halo Infinite co-op campaign going to be cross-platform?
Overcooked 2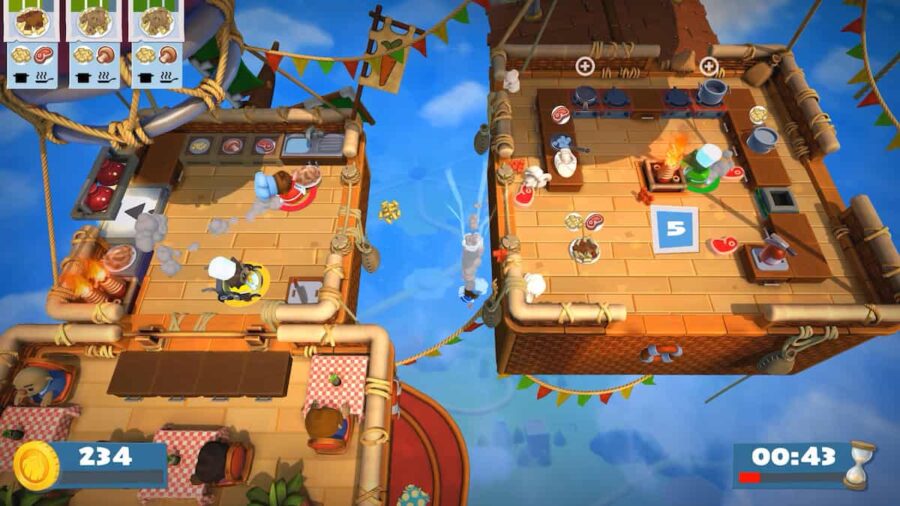 No co-op list is complete without mentioning Overcooked at least once. This game is a local co-op kitchen management game where up to four players work together to fulfill customer orders in the most obscure locations possible. While It Takes Two's puzzles aren't necessarily timed, there are instances where you and your friend need to coordinate your actions in a precise way within a short time window—which is what players usually do in a round of Overcooked. Its sequel, Overcooked 2, has better levels than its predecessor, so we recommend this version.
Platforms: PC, PlayStation, Xbox, Nintendo Switch
Human Fall Flat
Have you ever heard of the saying "no man can live alone?" This game—together with It Takes Two—perfectly represents that statement. Human Fall Flat is a fun physics game in which you need to work with a bunch of other players to make your way around the area. There is never just one solution to a level, but said solution can never be perfected alone. You can play with up to seven other people online, but it supports two-player local co-op.
Platforms: PC, Mobile, PlayStation, Xbox, Nintendo Switch
Related: Best Games Like Fall Guys
A Way Out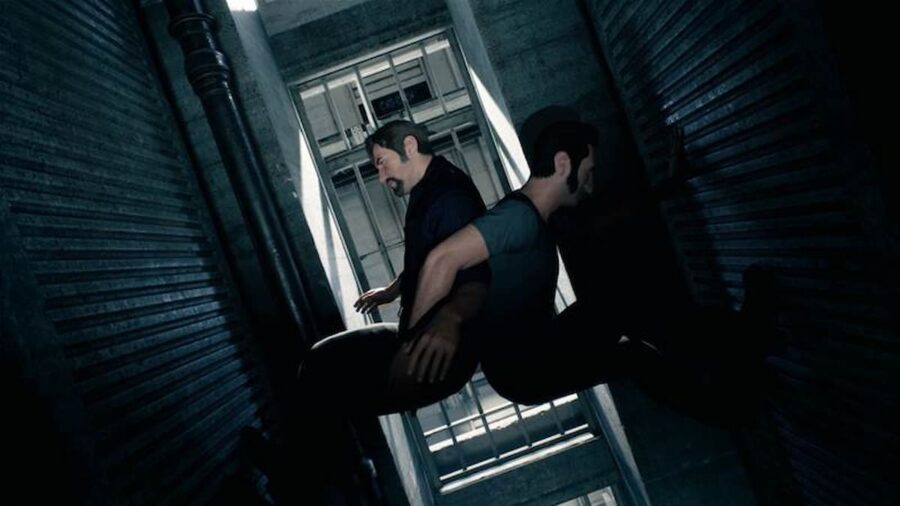 Escape rooms are fun, but escaping with a partner makes the experience that more challenging. A Way Out is a story about two convicts out to escape the prison they were locked in. This definitely isn't as wholesome as It Takes Two, but the plot is just as emotional. Since it was created by the same developer, the gameplay is very similar to It Takes Two's "a bunch of different minigames" format as well. For example, you have side-scrollers, driving simulators, stealth levels, and more.
Platforms: PC, PlayStation, Xbox
For more co-op game recommendations, check out 25 Party Games You Can Play Online With Friends – PC, PS, XB, Switch, iOS, Android and Best Multiplayer Switch Games of 2021 on Pro Game Guides.