The Distant Future in Live A Live tells the story of a smart robot who retains their "humanity" more than any crew member on board. At this point in the game, the map stops being helpful. There is no more directive. One of your last few objectives is to hack into the ship's mainframe and take over OD-10 as its AI. To do so, Kato advises you to use a terminal that's not directly connected to the ship. But he fails to tell you where before he passes out.
Where is the terminal Kato was referring to in Live A Live?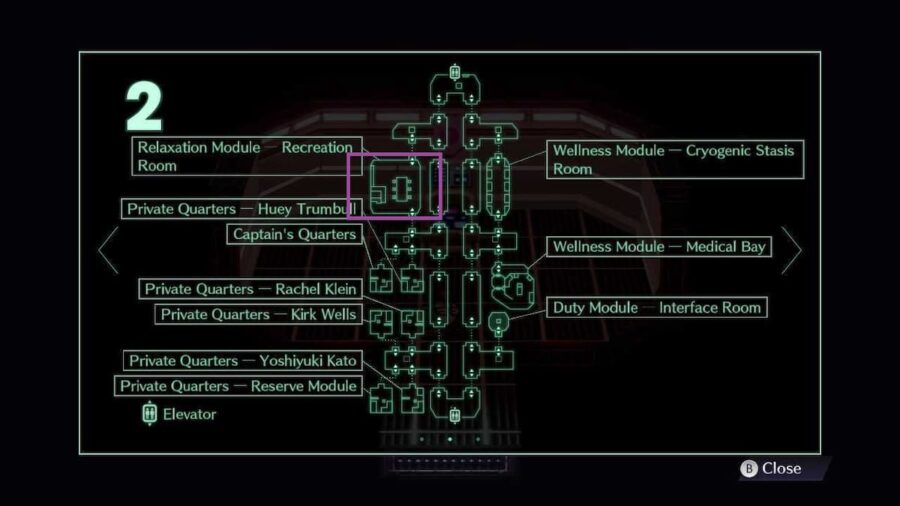 Kato was going to tell you to head to the Recreation Room on Level 2 and attempt to access the ship's controls using the Captain Square arcade machine. It's the only computer, other than the machine in the Interface Room, that's not connected to OD-10 directly. The Recreation Room is located on the northwest part of the floor. Be careful of the specimen prowling around the area.
Related: What is the password for the machine in Kirk's room in the Distant Future Scenario – Live A Live
After you get access to the computer, OD-10 will attempt to interfere. You will play a battle very similar to the ones in Captain Square. Like the battles in Captain Square, aggressive fighting will only lead you to a game over. You're an advanced AI—pay attention to how OD-10 and the Stabilizers operate and make informed moves according to the situation. If you're looking for a full guide to this fight, check out How to beat OD-10 in the Distant Future Scenario – Live A Live.
For more help with Live A Live, take a look at some of our other posts here at Pro Game Guides.