Lost Ark is an action-adventure MMO with a lot of content. One thing players will want to learn is their character, including skills, abilities, and Virtue Stats. These affect your character's interactions with NPCs, quests, and items. This may leave players wondering how to increase Virtue Stats in Lost Ark.
There are a variety of ways to increase your Virtue Stats in Lost Ark. There are four stats: Kindness, Wisdom, Charisma, and Courage. Here is how to increase your Virtue Stats in Lost Ark.
Related: What are Virtue Points in Lost Ark and what do they do?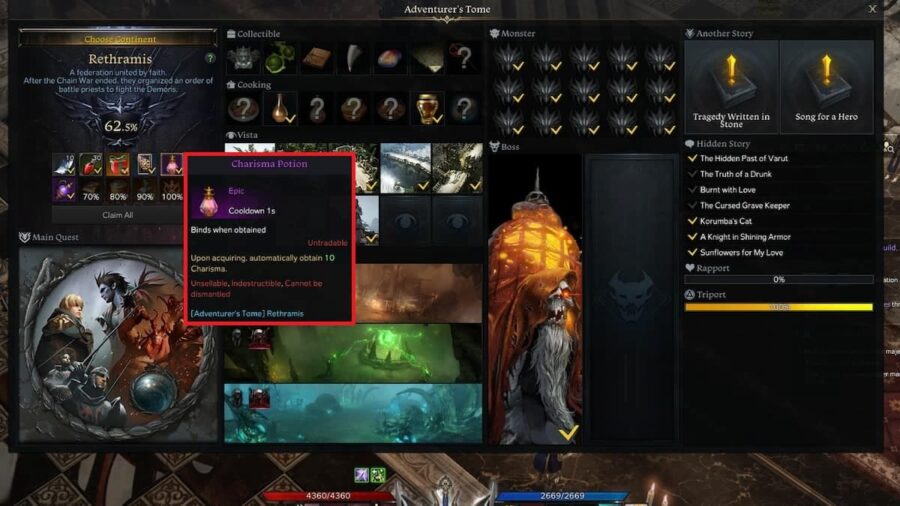 Completing Adventurer's Tome progress.
Completing quests.
Earning titles.
Rewards from collectibles.
Una's Tasks.
Rapport rewards.
Hidden Stories.
Another Story.
Killing bosses for the first time.
Items.
Skins.
Increasing your Virtues can take some time, but you can increase these stats and take on more activities if you do all the activities above. You can view your Virtues in your character profile menu under the Skins and Virtues tab.
Hovering over a Virtue will show you your total in that stat and what increase you have gained from potions. Check out your Virtues and work hard to increase them for more rewards!
For more information on Lost Ark, check out What is Stronghold Action Energy in Lost Ark? and What are the Proving Grounds in Lost Ark? on Pro Game Guides.