There is more than meets the eye with the villager NPCs that populate the remote settlements in Minecraft. Most actually have jobs tied to what are called job blocks, which are simply items that determine what job the villager. These job blocks also determined what items the villager has to trade. Because of this, it would be a good idea to learn how to change villager jobs so that you can gain access to different tradeable items.
How to change Minecraft Villager Jobs
To change a Villager's job in Minecraft, you need to destroy their job block and have one about 50 blocks nearby that is vacant. Also, make sure the new job block is in plain sight as if they can't see it, they will not go to it. Once you destroy their job block, they'll get a little upset with you, but they will go to the closest empty job block after a while.
If you need help finding job blocks, check the list below.
Weaponsmith:

Grindstone

Armor:

Blast Furnace

Farmer:

Composter

Fisherman

: Barrel

Cartographer

: Cartography Table

Cleric:

Brewing Stand

Butcher:

Smoker

Leatherworker:

Cauldron

Librarian:

Lectern

Stone Mason:

Stonecutter

Toolsmith:

Smithing Table
You can also tell if a villager belongs to a specific job by their appearance or if they are standing at one of these blocks. You can also see what the job they have by opening the trade menu with them; at the top of the trade menu, their job will be displayed, as shown in the image below.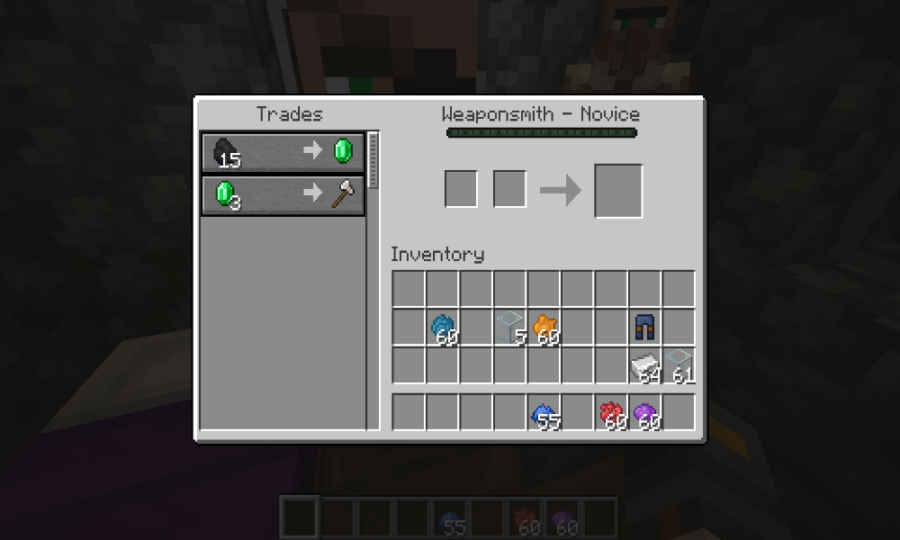 That said, if you see one of these villagers and don't like the job they have, find where they live and destroy their job block and have one nearby in plain sight. After that, that's all you need to do to change villager jobs in Minecraft.
For more on Minecraft, PGG has you covered. You can find both guides and news stories on nearly everything for the game on our game page for Minecraft. To start you off, we recommend both our how to craft a smoker and how to install mods on PC guides.