If you want to craft the best armor and tools in Minecraft, you are going to need netherite ingots; here's everything you need to know about how to make them.
How to craft Netherite Ingots in Minecraft
To make netherite ingots, you will need four netherite scraps and four gold ingots placed in a crafting table. You will need to place the netherite scrap in all of the top row slots, and then one going down from the far top left space. After this, place two of the gold ingots in the two empty spaces next to the netherite scrap in the second row. Once you have done that, place the last two gold ingots underneath the second-row netherite scrap and the gold ingot next to it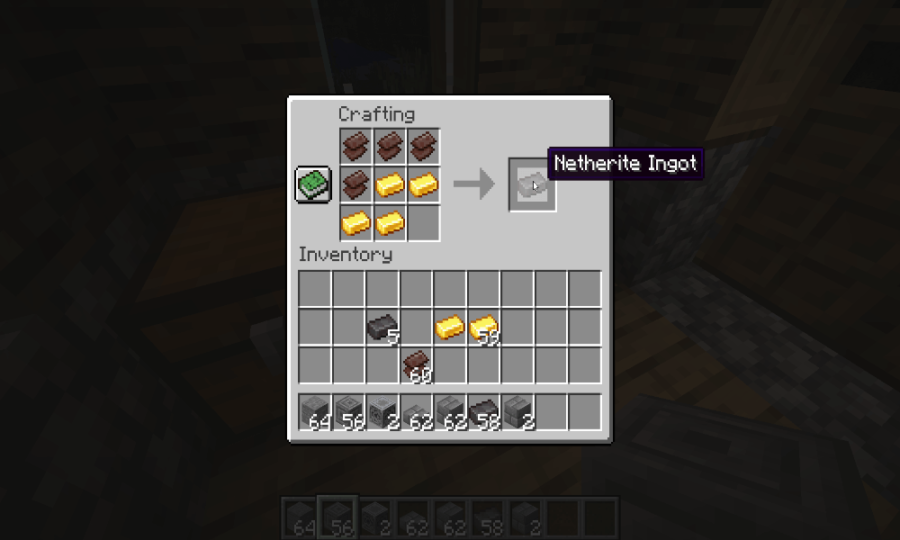 If you need an example of what to do, check the image above for the complete netherite ingot recipe. But if you don't have any of the required resources to make netherite ingots, here's how to get both in Minecraft.
---
Related: Minecraft: How to Make Netherite Armor, Tools, & Weapons
---
First, to make netherite scraps, You will need to melt down a particular block called ancient debris inside a furnace; you can find ancient debris inside the nether spawning at rates similar to that of diamond ore. We recommend searching block levels 8 to 17, along with this, we recommend using TNT to clear out large areas to help you find ancient debris faster. You will also need to use either a diamond pickaxe or a netherite pickaxe to mine it; if you use anything else, you will just destroy the block.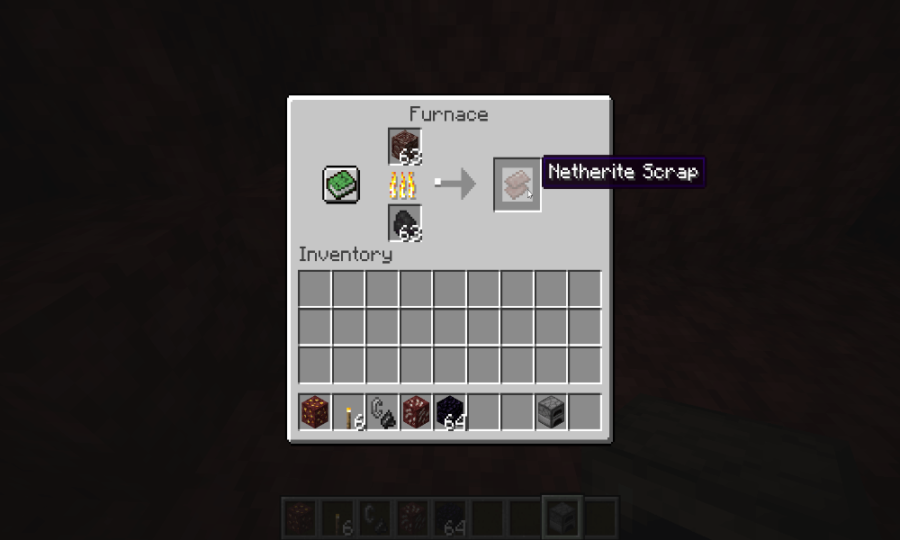 Once you get some ancient debris, take it back to your base and place it inside a furnace with some coal, as shown above; doing this will make the netherite scraps you need. Next, you will need to get gold ingots, which you can get from melting down gold ore.
That said, to find gold ore, start by heading into a mine, cavern, or underground, and dig around levels 32 to 80. Eventually, if you keep at it, you will find the ore you need, and when that happens, simply take it back to a furnace to melt it down into ingots. When you get both required amounts of netherite scraps and gold ingots, go back in this guide and follow the recipe above to make netherite ingots.
For more on Minecraft, we at PGG have you covered with guides like how to make a smithing table and how to make a blast furnace.