With every update, Mojang implements at least one new block that certainly perks our ears and raises our eyebrows. For Version 1.16, it was the Crying Obsidian. Tougher than nails but lights like a match? What's going on here?
What Does Crying Obsidian do in Minecraft?
Crying Obsidian has multiple purposes, but the one that certainly stands out is its part in crafting the Respawn Anchor. Let's review what it's all about and what it means for you.
The Basics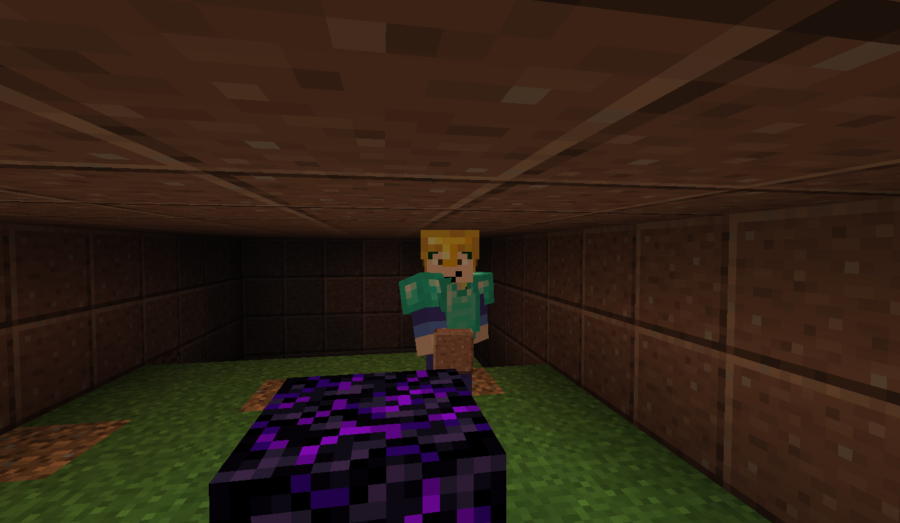 It's a block. We're sure you already knew this (it's stated above), but Crying Obsidian is a fancy block. It is as resilient as regular Obsidian, and as an added perk, it has a luminosity level of 10! That means it'll light your room but not melt ice and snow. Pictured above is Barish showing off a Crying Obsidian so you can see how far the light reaches.
It's one of the strongest blocks in the game. The Crying Obsidian looks different than regular Obsidian, but it acts the same. It has a blast resistance of 1,200, can't be destroyed by the Ender Dragon, and it's not flammable. It also must be mined with Diamond or Netherrite Pickaxe.
It has its limits. It cannot be pushed or pulled by either type of piston, and it cannot be used to craft a Nether Portal. What is strange about this is that it can generate as part of the Ruined Portal structure.
Related: How to make an Enchanting Table in Minecraft - Pro Game Guides
How to Get and Use Crying Obsidian
How to get it:

World-generated chest loot
Ruined Portals
Bartering with Piglins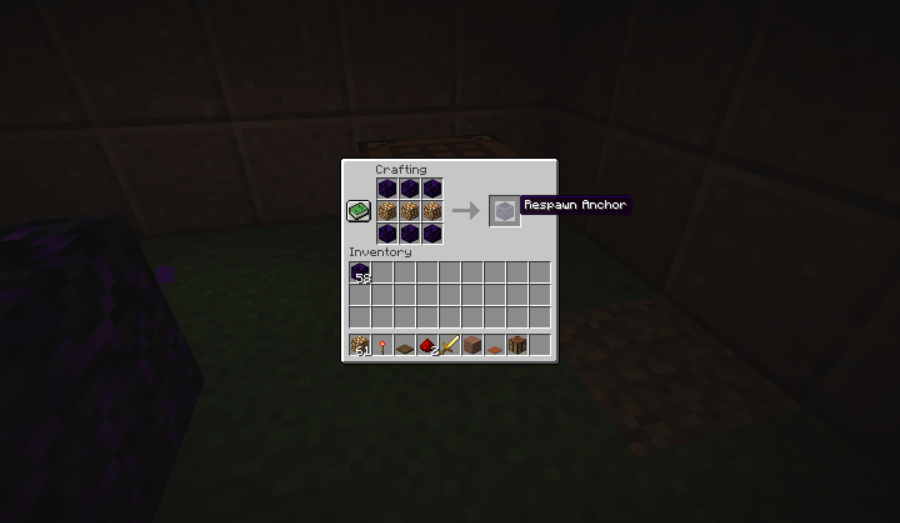 The Respawn Anchor. This is a new block that was also added in the 1.16 Update. This block sets your spawn point in the Nether, so you don't end up getting stranded or lost if/when you die. This is the first time in the history of Minecraft when the Nether had a respawn point since beds explode if you try to place them!
The Bass Drum. The similarities with Obsidian aren't even surprising at this point. If you place the Crying Obsidian underneath a Note Block, it produces a bass drum sound when activated.
The Achievement. The Crying Obsidian already has its own achievement! All you have to do is have one in your inventory, and it unlocks the Who is Cutting Onions? achievement.
Data values

Java Edition

Namespace_ID: crying_obsidian
Translation key: block.minecraft.crying_obsidian

Bedrock Edition

Namespace_ID: crying_obsidian
Translation key: tile.crying_obsidian.name
As players, we're all grateful to finally have a respawn point in the Nether, but this rock is a bit bland. Hopefully, it doesn't phase-out of its usefulness like the cauldron!
Pro Game Guides has so many other helpful guides for Minecraft items and enchantments. Check out the Curse of Binding!