With Minecraft's Wild Update, players can experience many new things. This includes two new biomes, new mobs, and many new items. One of these items is Echo Shards, which can be hard to find. This may leave you wondering where to find Echo Shards and how to use them in Minecraft.
How to get Echo Shards in Minecraft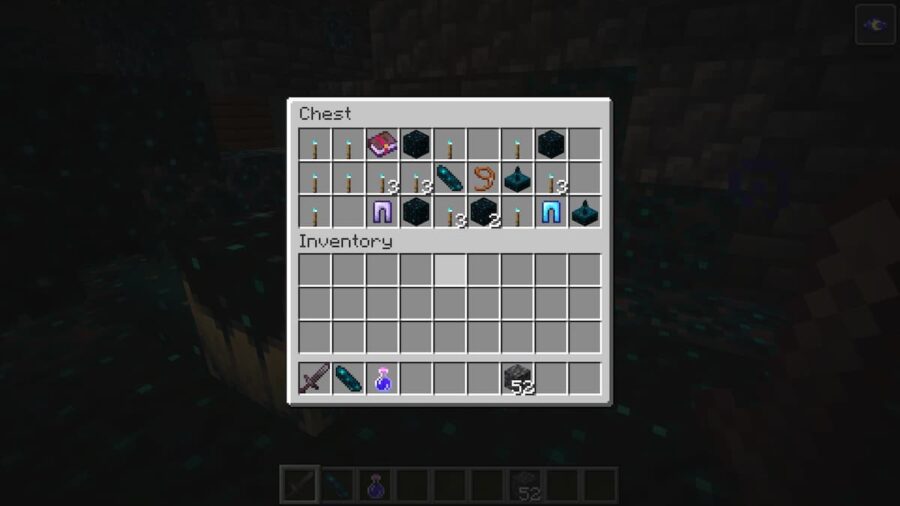 Echo Shards are incredibly rare and can only be obtained in Ancient Cities. These structures are only generated in the Deep Dark. You can use our guide on finding the Deep Dark to help locate this elusive biome. Be prepared to spend some time hunting down this biome.
Related: 8 Minecraft Treehouse Ideas
Once you have found an Ancient City, you will need to locate chests. These can be found all over but are easily found in small structures. Be careful when approaching—there may be Sculk Shriekers nearby that can alert a Warden. Chests here aren't guaranteed to have Echo Shards, but you will likely find plenty of them.
How to use Echo Shards in Minecraft
What do Echo Shards do?
Echo Shards can be used in crafting. At this time, there is only one recipe that uses Echo Shards, and that is the Recovery Compass. More items will likely be added in the future that can be crafted with Echo Shards. Here are all the items you can craft with Echo Shards.
All craftable items with Echo Shards
Recovery Compass – Requires eight Echo Shards, Compass
For more information on Minecraft, check out 101 ways to make a cake in Minecraft and Best Minecraft Castle Blueprints on Pro Game Guides.