Many gamers have been having an array of bugs since Outriders was released, and one of them especially removes your entire HUD (Heads-Up- Display) from the game. This is a mighty problem. HUDs are beneficial.
How To Fix the No HUD And Crosshair Bug in Outriders
To fix this bug is actually straightforward, and there are a few ways to accomplish it, but this way is the fastest. The first thing to try if this bug appears is just to Return to Lobby out, so you're back in the Character Select screen, then choose your character again and load into the game.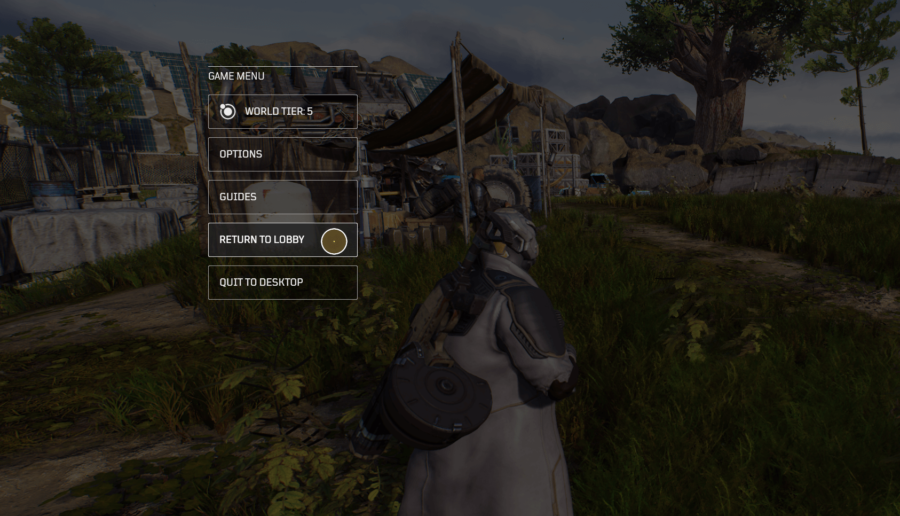 The quickest way to do this is when in the game, press ESC if playing on PC, Start on Xbox, or Options on PlayStation. This will bring up a Game Menu, and from there, you can press Return to Lobby. When back on the Character Select Screen, press Continue Game and your HUD should be restored upon loading in.
Upon loading into the game, you should already be at a fast-travel flag, so you shouldn't lose any progress by returning to the lobby. If the method above doesn't work, there is another way to get around this bug.
Go into the Options of the Game Menu and navigate to HUD at the top of the screen. Turn everything Off in this section, then return to the game. Give it a few moments, then go back to where you just were, turn everything back On, and then Return to Lobby.
If all being well, the HUD will return, and you can go back to shooting and looting!
Here's a few other guides for Outriders, such as How to fix lag and stuttering issues in Outriders PC and Are Outriders Servers Down? Here's how to check server status