Sombra is an expert hacker who infiltrates the firewalls of several high-profile figures. No data is safe when Sombra is on the field, and neither are opponents. Although Sombra lacked damage output in the first Overwatch, the sequel grants her an impressive amount of damage and utility. When compared to other Damage heroes, Sombra rises in the ranks. Here's how to play Sombra in Overwatch 2.
Sombra hero guide for Overwatch 2
What is Sombra's role in a team?
Sombra is excellent at harassing enemies, especially those with low health. She excels at becoming an ever-present threat to the enemy backline, creating the fear that she could be anywhere. Her main strength is utility, with a hack ability that temporarily prevents enemies from using their own abilities. With her invisibility, Sombra is tricky to locate and can safely pick off low-health enemies without being detected.
Related: How to get around the Phone Number Requirement in Overwatch 2 – All Possible Ways
How is Sombra different in Overwatch 2?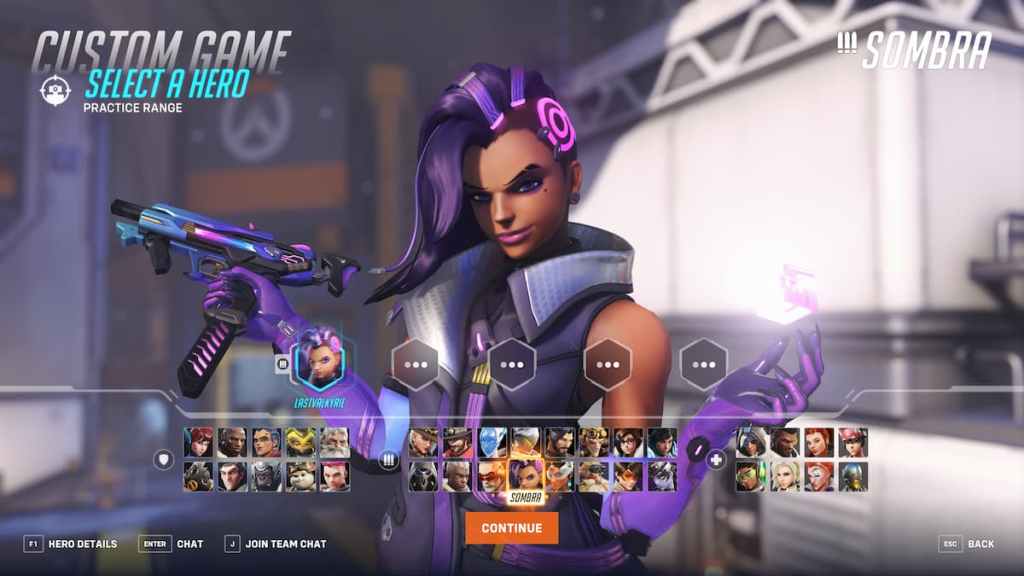 While Sombra possessed high utility in the first Overwatch, she had low damage output. In picking Sombra, you had to hope that your other Damage teammate could compensate for the damage deficit. In Overwatch 2, Sombra has access to greater utility and more balanced damage. In Overwatch 2, Sombra can stay invisible indefinitely unless she takes damage or fires her weapon.
Hacking an enemy no longer terminates her invisibility. Now, it briefly reveals her model before returning to stealth. Sombra's Hack ability is now on a four-second cooldown instead of an eight-second cooldown. Sombra's Hack now disables an enemy's abilities for only one second, although they can still be seen through walls. The time that health packs remain hacked has also been reduced from 60 seconds to 30 seconds.
Sombra's Hack weakens enemies, causing them to take 40% more damage from Sombra exclusively. Finally, Sombra's ultimate EMP now deals 40% damage to nearby opponents' current health, hacking them and destroying barriers.
Sombra's abilities, listed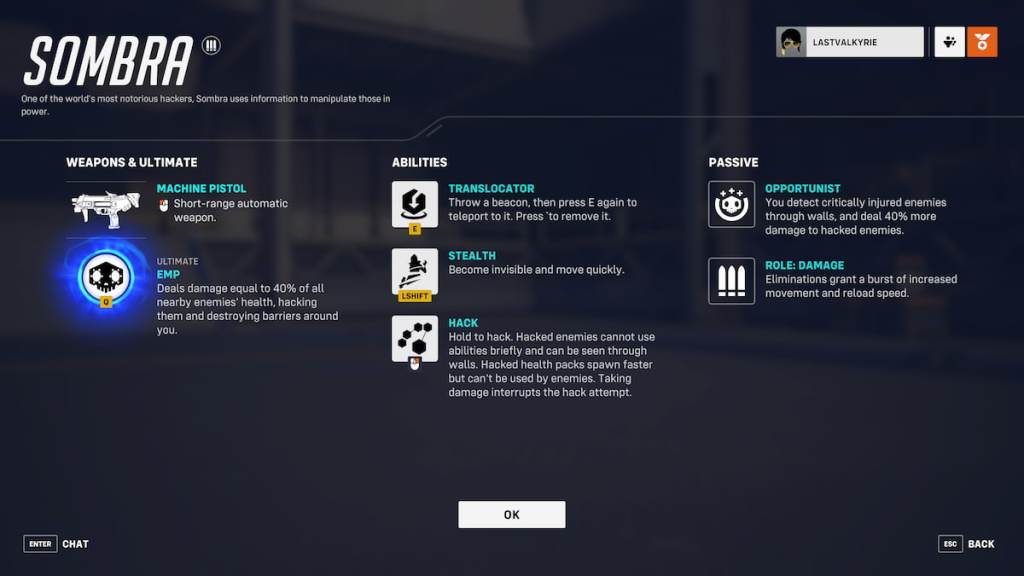 Here are Sombra's abilities, along with their purpose in battle.
Translocator

Throws a beacon that can be teleported to with E (or the equivalent button on the console). This beacon can be destroyed by enemies or terminated at will. The beacon will remain on the map indefinitely as long as it is intact.

Stealth

Become invisible and receive a movement speed boost. Enemies within four meters can temporarily see Sombra. If an enemy is currently being hacked, Sombra is briefly revealed before returning to Stealth. This ability can be interrupted by taking damage or firing your Machine Pistol.

Hack

Hold this ability to hack an enemy. Hacked enemies cannot use their abilities for one second and can be seen through walls. Sombra can also hack health packs to increase their respawn speed and prevent opponents from using them.
This ability is frequently used to remove a hero's shield, such as Reinhardt or Brigitte. Hacking a shielding hero can make the enemy team vulnerable, creating an opening for your team to push.

Opportunist (Passive)

Sombra can detect gravely injured enemies through walls and deal 40% more damage to hacked enemies. This helps her pick off low-health opponents and become a menace to the enemy's backlines.

Role: Damage (Passive)

Sombra receives a burst of movement and reload speed when she secures eliminations. This is a universal buff for all Damage class heroes.

EMP (Ultimate)

Hacks all enemies in a medium radius, dealing 40% of their current health as damage. This ultimate ability also destroys any barriers or shields in the vicinity.
Related: Best Overwatch 2 DPS Heroes, Ranked
Sombra tips and tricks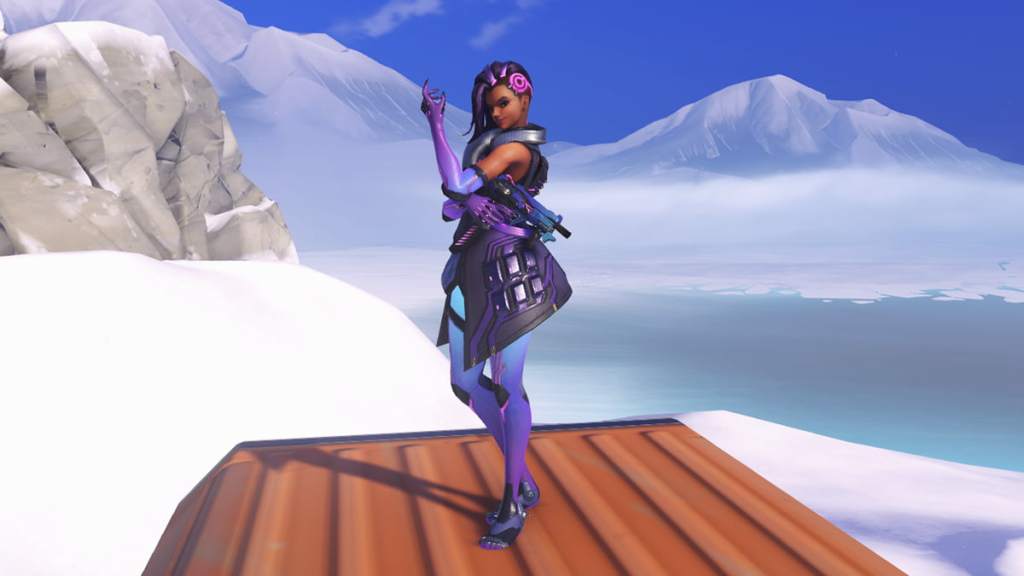 After playing Sombra for several hours, there are some gameplay tricks you pick up along the way. Here is some advice for newer Sombra players.
As Sombra, you must avoid being located by the enemy team. While you can win one-on-one fights due to your Hack, you are weak when fighting multiple enemies alone. Try and focus your hacks on one enemy team member, punishing them when they're out of position. Otherwise, you may get eliminated quickly by the Tank hero.
There is a visual difference between the critically injured and hacked enemy colors. Both can be seen through walls, but the hack indicator is red, while the critically injured indicator is orange. If you hack a low-health enemy, the hack indicator color will always override the critically injured indicator color.
Sombra's passive ability, Opportunist, allows you to detect low-health enemies through walls, but the color has more utility than you might think. When you view a relatively low-health enemy through walls, they will appear yellow. Their outline will shift to a blinking red as they become increasingly injured. You can use this trick to identify exactly how much health an enemy has.
Sombra's ultimate ability EMP is helpful but lethal when paired with other hero ultimates. Try pairing Sombra's EMP with Junkrat's Rip-Tire, or Zarya's Graviton Surge. The result may be a deadly combination.
For more Overwatch 2 hero guides, come check out How to play Sojourn in Overwatch 2 – Hero Guide here on Pro Game Guides.