If you aren't very familiar with 16th-century history, the setting of Pentiment may be a bit foreign. This story thankfully gives players plenty of clarity on when it takes place, the day-to-day dates, and even how long the story goes on. Players follow Andreas across 25 years of major events.
How do time and setting work in Pentiment?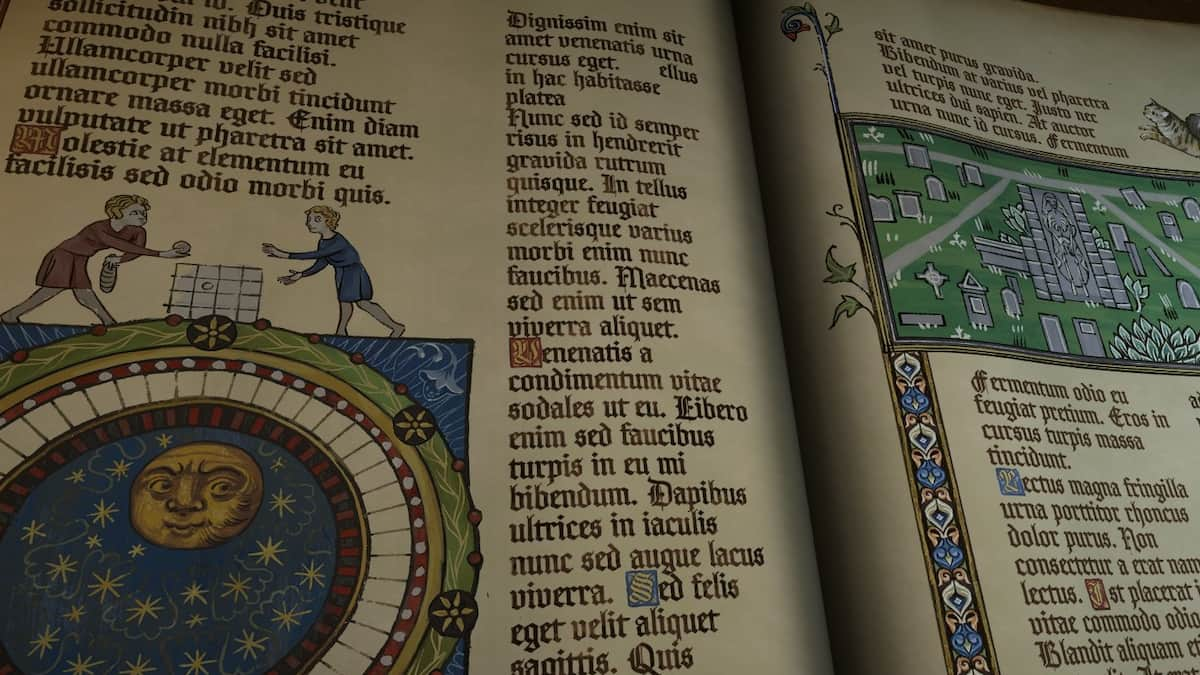 Three acts in the story in Pentiment take place over 25 years. The first act sets you with Andreas in 1518 when he completes his Abbey work. You'll follow Andreas and other characters in the story as they age and progress through this period of major social, political, and religious change. The story ends around 1543, meaning you'll cover a lot of ground with Andreas' story.
On a smaller level, you'll follow Andreas daily while playing each act as he completes various quests and duties. You not only have the Abbey obligations, but also many miscellaneous objectives like paying rent and attending dinners. Keep track of the time when you need to complete these!
Related: Best ways to gain positive favor with NPCs in Pentiment
How to check the time and date in Pentiment
Since Pentiment spans such a long period, you'll likely have moments where you want to check the date. This can also be helpful for you throughout any given day, as you will often have multiple objectives on one date. To check what day, year, and time of day it is, press the pause button and check the upper section of the circle design. This will clearly display all time-specific information you may need.
Want to read more about Pentiment? If so, check out All Background Choices in Pentiment and what they do on Pro Game Guides.