It's time to see how great you are at clicking your mouse in Clicker League! The best clickers from the Robloxian world have gathered here, and it's fierce competition to see who can climb to the top of the leaderboard and stay there. With overpowered pets and crazy new worlds to explore, do you have what it takes to be a part of this league?
The Clicker League codes we have gathered for Clicker League will give you Gems and Clicks. These resources are vital in climbing up the leaderboards and unlocking new pets and worlds in the game so claim these codes for a significant boost to help you start this experience.
Clicker games are so much fun, and there are many to choose from in Roblox. We have the codes for all of your favorites right here to help you on your journey to becoming the clicking champion in Clicker Party Simulator Codes, Clicker Heroes Codes, Clicker Simulator Codes, Clicking Simulator Codes, and Clicker Champions Codes.
All Roblox Clicker League Codes List
Updated September 6, 2022

Added a new code.
Clicker League Codes (Working)
Here's a look at all the working Clicker League codes.
3KLikes—Redeem for 3 million Gems and 30 million Clicks (New)
2KLikes—Redeem for 17M Clicks and 2M Gems
1KLikes—Redeem for 8.5M Clicks and 1M Gems
Clicker League Codes (Expired)
These Clicker League codes no longer work.
RELEASE—Redeem for Clicks and Gems
Clicker League Frequently asked questions
Here's everything you need to know regarding Clicker League codes.
How to Redeem Clicker League Codes
Redeeming codes in Clicker League is easy. Follow our guide below.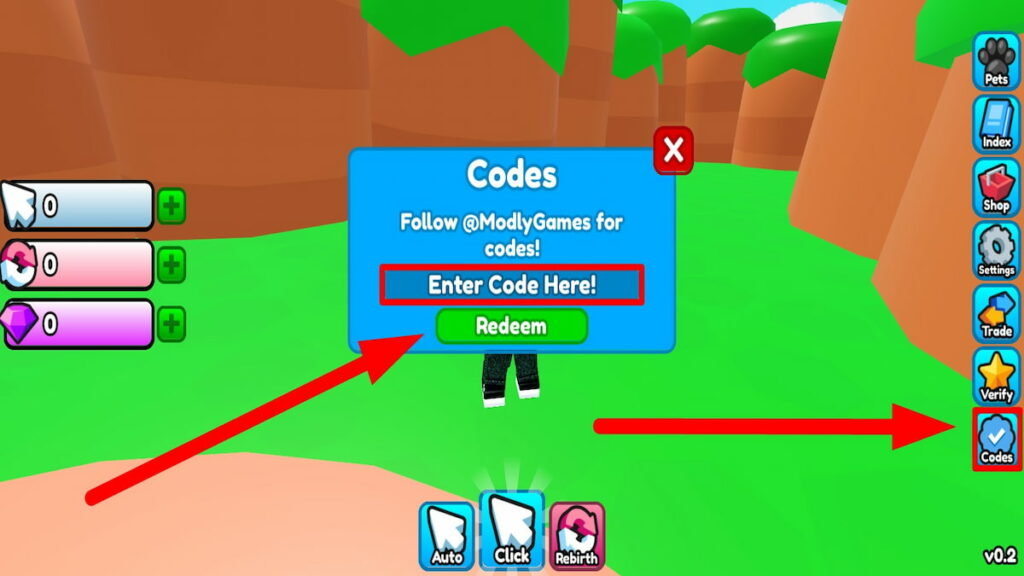 Launch Clicker League.
Click on the Blue Codes Icon on the left-hand side of the screen.
Enter Clicker League codes into the Enter Code Here! text box.
Click the green Redeem button to claim your rewards.
How to get more Clicker League codes
To get the latest Clicker League codes, follow the developer Super Games Studio! on their Twitter @ModlyGames and join their Modly Games Discord Server. We have all the latest code drops, so make sure you bookmark this page and visit us regularly to never miss out on another free reward!
Why aren't my Clicker League codes working?
There may be several reasons why your Clicker League codes are currently not working. These codes may be mistyped or missing punctuation. Copy and paste the codes from our list to avoid making any mistakes when trying to claim your free rewards. Most Roblox Clicker League codes are time-sensitive, and these codes may have expired, let us know in the comments below if one of our codes is expired so we can keep our list up-to-date.
How to unlock new stages in Clicker League?
To unlock new stages in Clicker League, like Pre-Historic World and Candyland, you must build up your click count and trade them for rebirths. The more rebirths you have will add to unlocking these new stages. Each stage has a different value of Rebirths that you need to buy that stage. The Pre-Historic world is the cheapest, so start there.
What is a Clicker League game?
Clicker League is a game where you have to click as much as possible to unlock different worlds and stages. You can collect pets and bring them with you on your adventures to help you gather resources. To be at the top of the leaderboard, you will need as many clicks as possible!
If you're looking for codes for other games, we have a ton of them in our Roblox Game Codes post! You can also get a bunch of free stuff via our Roblox Promo Codes page.