We all have that friend that tells us to invest in Crypto, and now we can ask that friend to join us in our Crypto Tycoon adventures! Mine for all the currency and coin your heart desires in Crypto Tycoon and build a factory that will be the envy of any crypto miner on Twitter. Show off your skills by putting NFTs into your trading power, and most importantly, be your own boss!
You can claim the codes in Crypto Tycoon for the in-game currency Ether. Ethers will allow you to buy stat improvements for your character to make your character have faster speed or clicks. Claim these codes now for a Boost to the start of your game.
Roblox has a selection of your favorite mining games for all you want to be moguls, so claim these codes in these games to help you reach your first milestone faster than any other player in the game! Claim the codes in Bitcoin Miner Codes, Roblox Dogecoin Mining Tycoon Codes, Roblox Manic Mining Codes, Mining Simulator 2 Codes, and Mining Empire Codes.
All Crypto Tycoon Codes List
Updated September 13, 2022

Added a new code.
Crypto Tycoon Codes (Working)
Here's a look at all the working Crypto Tycoon codes.
8kfavs—Redeem for 1k Ether (New)
5KLIKES—Redeem code for 1k Ether (New)
1000likes—Redeem code for 200 Ether
500favs—Redeem code for 200 Ether
update1—Redeem code for 200 Ether
update2—Redeem code for 200 Ether
Crypto Tycoon Codes (Expired)
These codes are no longer valid in Crypto Tycoon.
release—Redeem code for Ethers
Crypto Tycoon FAQ, Answered
Follow our guides for all your questions on Crypto Tycoon.
How to Redeem Crypto Tycoon Codes
It's easy to redeem codes for free rewards in Crypto Tycoon. To do so, follow the instructions below.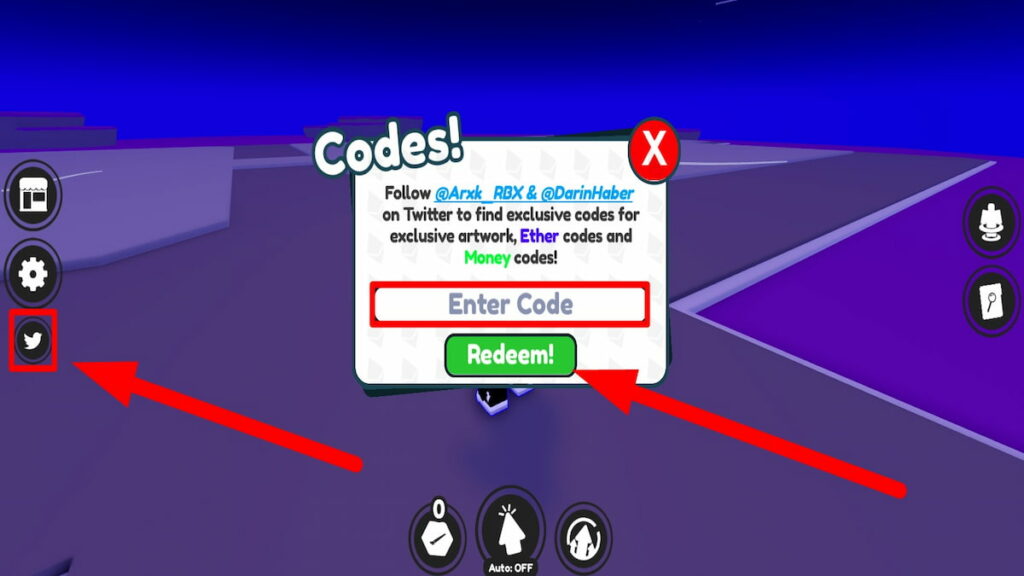 Launch Crypto Tycoon.
Press the Twitter Bird Icon button on the left-hand side of the screen.
A new window will appear where you can enter each working code into the Enter Code box.
Press Redeem to receive your free reward.
How can you get more Crypto Tycoon codes?
To get the latest codes in Crypto Tycoon from the developer Crypto Kings! follow them on Twitter @DarinHaber and join their Crypto Tycoon Discord Server. We at Pro Game Guide have the latest codes for you to redeem, so make sure to save this page and return for all freebies Crypto Tycoon can offer.
Why aren't my Crypto Tycoon codes working?
The codes you are trying to claim in Crypto Tycoon may not work for several reasons. When you press Redeem, the codes you are trying to claim may be misspelled or missing punctuation. Copy and paste the codes from our list to make sure you don't make mistakes when trying to claim these codes. These codes may already be expired, the codes are time sensitive, which is left up to the developer's decision. Make sure you claim the codes as soon as you see them on our list to avoid missing any more freebies.
How to get extra cash in Crypto Tycoon?
The easiest way to get extra cash in Crypto Tycoon is by building the GPU racks. Find a green button on the ground near where you are spawned to build your first GPU rack, and the cash will start piling up in your account. Once you have enough cash in your account, build the next GPU rack. The more GPUs you have, the more money you will automatically collect.
What is Crypto Tycoon?
Crypto Tycoon is a game where you can mine for Crypto Currencies and be the largest Crypto mogul on your server. Build your Tycoon and mine for all the resources your GPU racks can give. Build up a collection of NFTs, and you can start selling them off to other players in the game. To top the leaderboards in this game, you must mine as much currency as possible.
If you're looking for codes for other games, we have a ton of them in our Roblox Game Codes post! You can also get a bunch of free stuff via our Roblox Promo Codes page.