Not only can you grow your bee collection with tons of unique rarities, each with its own special skills, but you can also find items that have effects. These items can boost your harvesting, grant you more pollen or harvestable, and have tons more bonuses. The Gumdrop, in particular, is a handy item to help you collect more honey from a field. Here's how you can stock up on this helpful treat.
How to get Gumdrops quickly in Bee Swarm Simulator
The Gumdrop Shop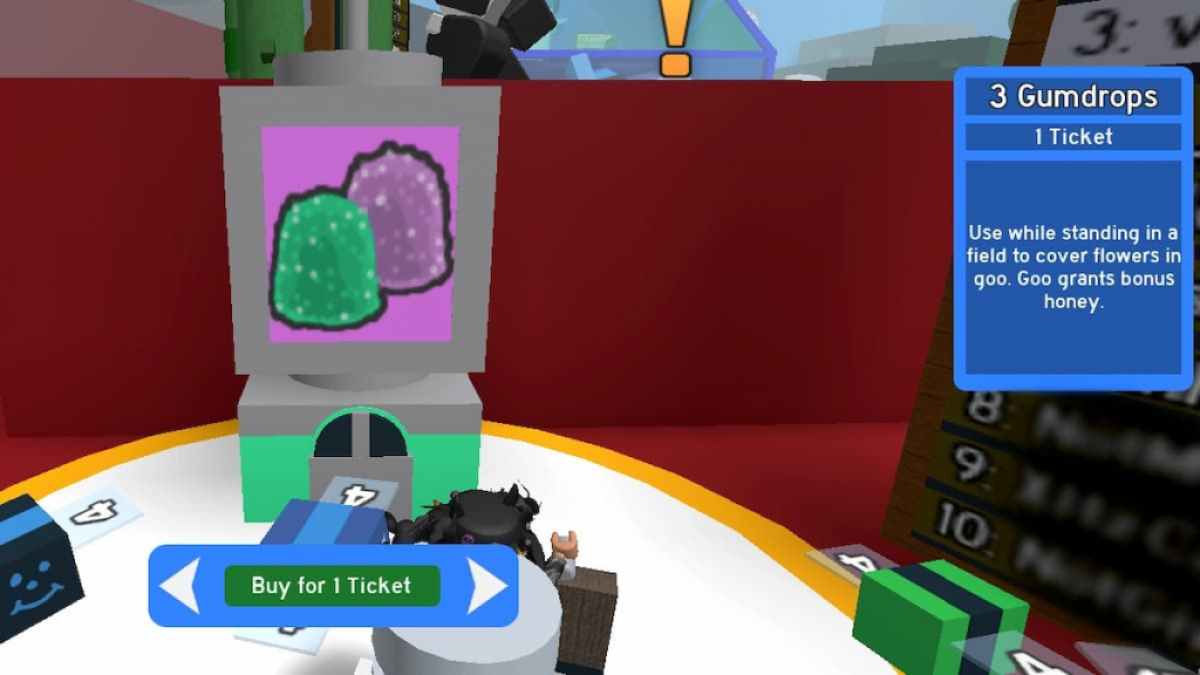 The easiest way to obtain some Gumdrops is to head to the Gumdrop dispenser. It is located right beside Bamboo Field next to Panda Bear. It costs 1 Ticket to get three Gumdrops, but it's worth it for this beneficial item. Plus, if you need it to complete a quest, this is one of the fastest ways to get it.
Defeating mobs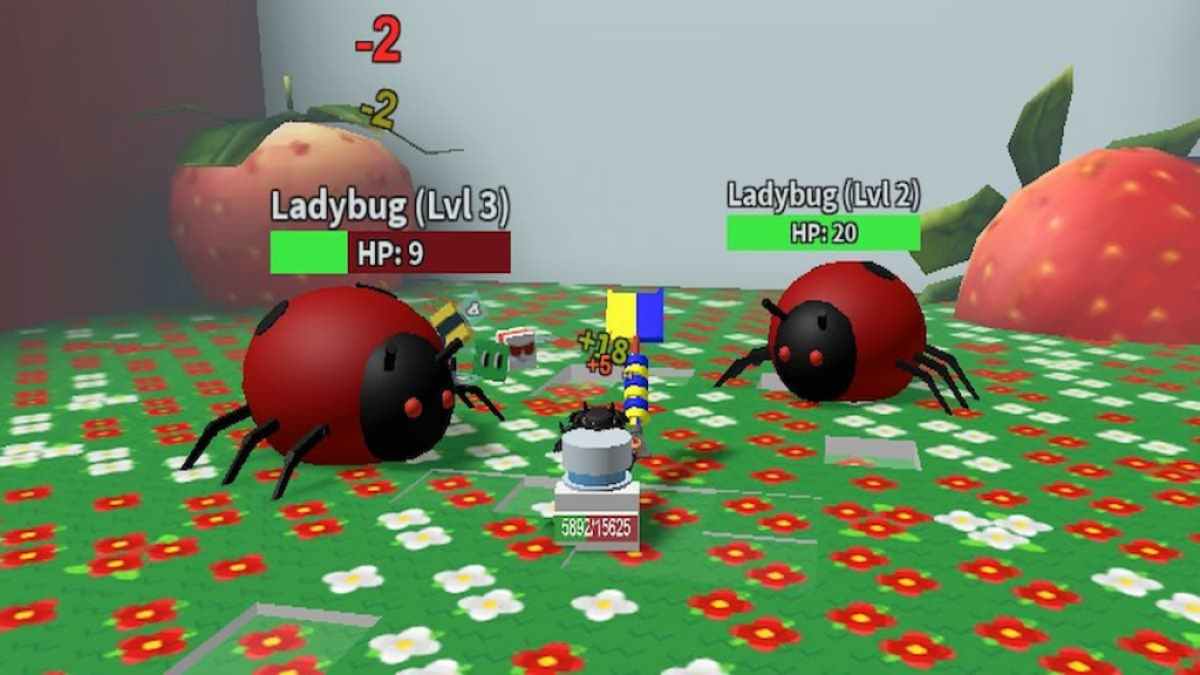 Another way you can get some Gumdrops is by defeating mobs around the world. Mobs can drop tons of item tokens, including the Gumdrops you're looking for. They are more often found among slightly higher-level mobs, such as the ladybugs or spiders in the upper fields. You can get up to five of them from one mob, so it's worth the grind.
Related: How to get Tickets fast in Bee Swarm Simulator – Roblox
Leaves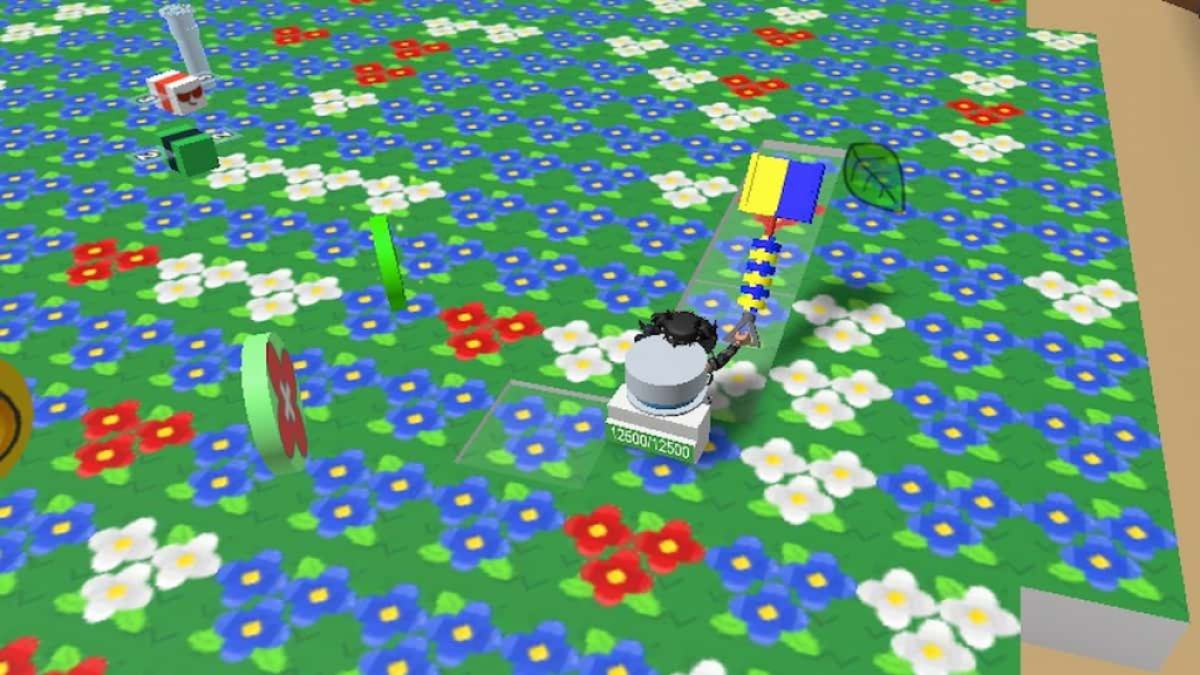 Don't forget to keep an eye out for leaves that pop up in your fields. These leaves symbolize various item tokens hidden underneath the flowers. To harvest them, you can smack them with your harvesting tool until the token pops up. You can find Gumdrops hidden within leaves, more commonly in the Stump Field or Pineapple Field.
Codes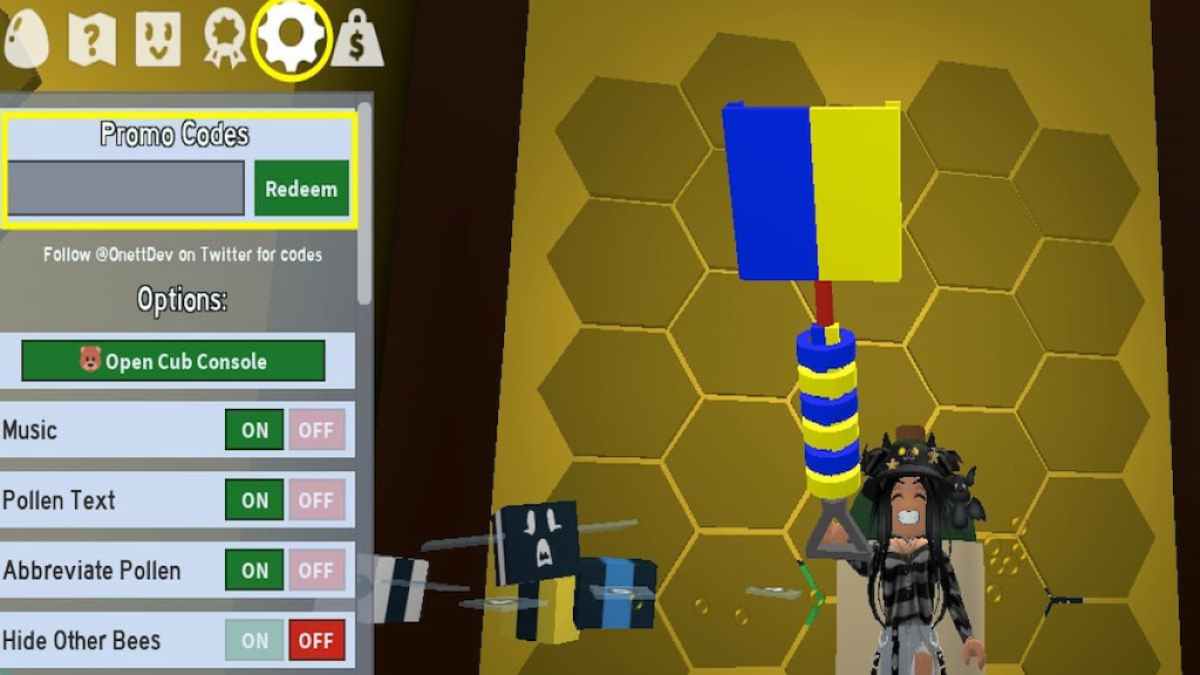 One of the best ways to get Gumdrops without any extra hassle is to use promo codes. The developers give out codes to help you earn items fast and free. They are often given updates, events, or goals met for the experience. You can enter them within the Settings menu, and they give tons of great rewards, such as those Gumdrops.
These are just a few ways to harvest Gumdrops more quickly while playing Bee Swarm Simulator. But keep your eyes peeled for more chances to obtain them, such as special gifts or quests from the Bears around the fields.
Looking for more Roblox Bee Swarm Simulator content? Check out Pro Game Guides' tips and tricks on How to get mythic eggs in Bee Swarm Simulator – Roblox or How to get Windy Bee in Bee Swarm Simulator – Roblox!