Have you ever been scrolling through the avatar shop, stumbled across two or three hairs that you really like, and then struggled to pick the one that you want to wear the most because they all look good? Well, you're in luck! In this guide, we'll run through the quick and easy steps to show you how you can equip as many hairstyles as you'd like as long as you have the space!
Equipping multiple hairs
To edit your avatar to wear multiple hairs, you'll need to be on Roblox.com on either a computer, tablet, or your phone, though it's probably easiest to complete these steps on a computer. It is not possible to equip more than one hair on the Roblox app!
Once you're on the Roblox site, head to the avatar editor by clicking the three lines in the upper left-hand corner and then clicking Avatar from the drop-down menu.
From here, locate the Body menu and click on the Hair option from the submenu.
Now, click on and equip the base hairstyle that you want your avatar to wear.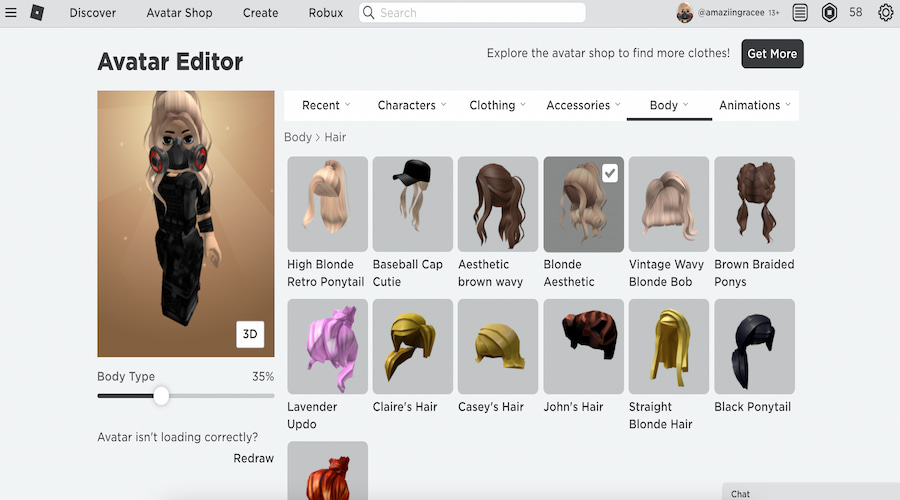 To add more hairstyles on top, right-click on the next hairstyle you want to add and click Copy Link Address.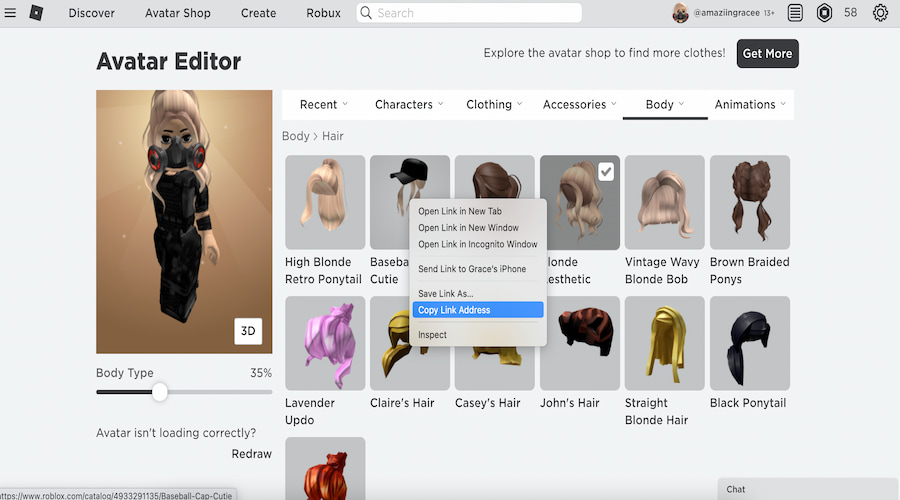 Scroll down on the page until you see the Advanced option underneath your owned hairstyles and click it.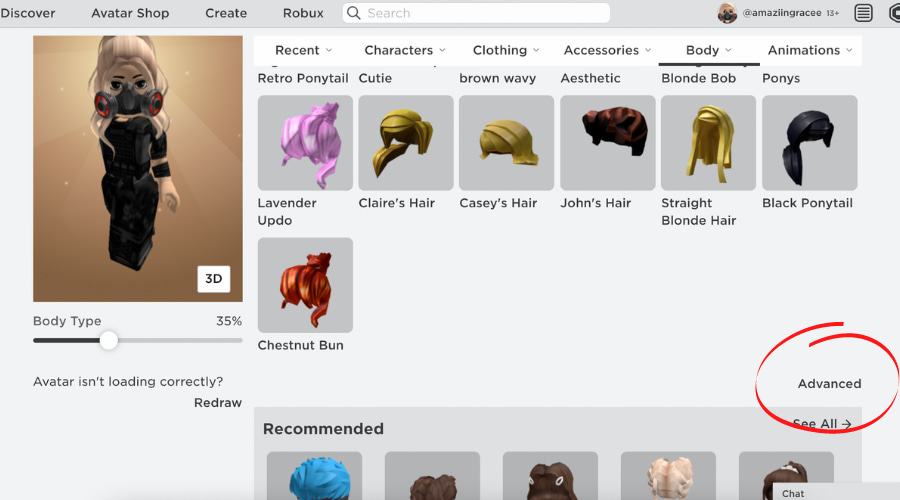 In the first available slot where it says Asset ID, paste in the link that you just copied and then click Save.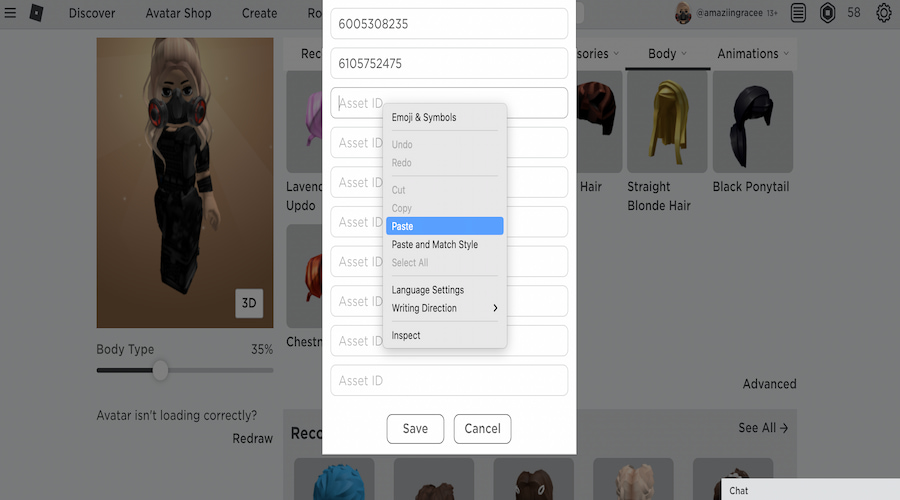 A pop-up will appear that asks if you're sure you want to override your current look— click Save again.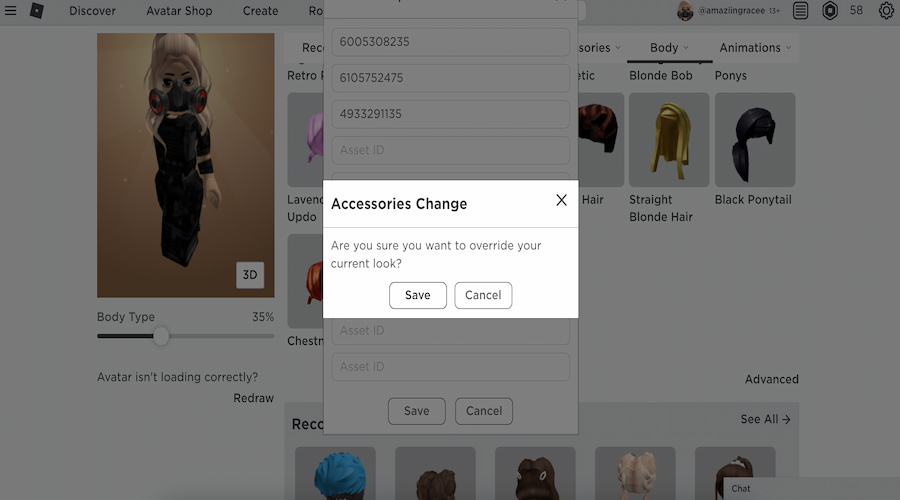 You should now see your Roblox avatar update with the new hairstyle you have added.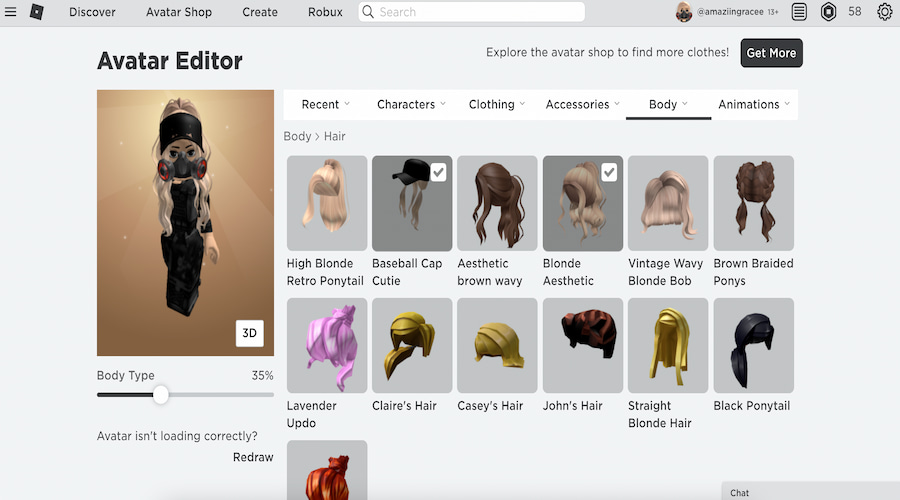 So long as you have available Asset ID spaces, you can continue to add as many hairstyles as you'd like!
Updating on Mobile
Once you've completed the steps above, be sure to save any changes that you've made, and your avatar should update on the Roblox app automatically! If you'd like to expand your hair library but don't watch to fork out the extra Robux, be sure to check out our lists of free items and promo codes!
To read up on more Roblox content and guides, head over to the Roblox section of Pro Game Guides, where all of your favorite games are posted about regularly!