Did you know that there are tons of ways to get free Roblox items, clothes, and accessories? This might not be apparent to many players since the majority of Avatar items must be paid for in the Avatar Shop. But Roblox also hosts special events, often every month, that allows players to receive free Avatar items that they can keep forever. There are available codes for free Roblox items, clothes, accessories, and more.
The items that players receive are 100% customizable and can be mixed and matched to create any outfit if your own choosing. This is a great way to grow your Roblox Inventory without spending a single dime on the game. Whether it's through events, games, or freebies directly handed out by the Roblox company, these are all of the possible ways to get free items in Roblox.
Roblox Promo Codes
Throughout the year, Roblox releases promo codes that can be redeemed for one free Avatar item per code. Players enter the code by going to the Roblox Promo Code Redemption page and once entered, the item is yours to keep. These codes often expire, so it's best to redeem them as soon as they release. We have a full list of Roblox Promo Codes that is always up to date, so you'll never miss out on a free reward!
Free Avatar Items
This huge list below takes you directly to Avatar Catalog pages. These items are offered for free on the Avatar Shop, but are pretty tough to find by yourself. That's why we've compiled every known free item created by a verified Roblox developer, or the company too. Are we missing any from the list below? Let us know in the comments and we'll be sure to add the free item to the list!
Animations/Emotes
Back
Heads
Neck
Gear
Faces
Face Accessories
Hair
Bundles
Pants
Shirts
Shoulder
Hats
Build It, Play It: Mansion of Wonder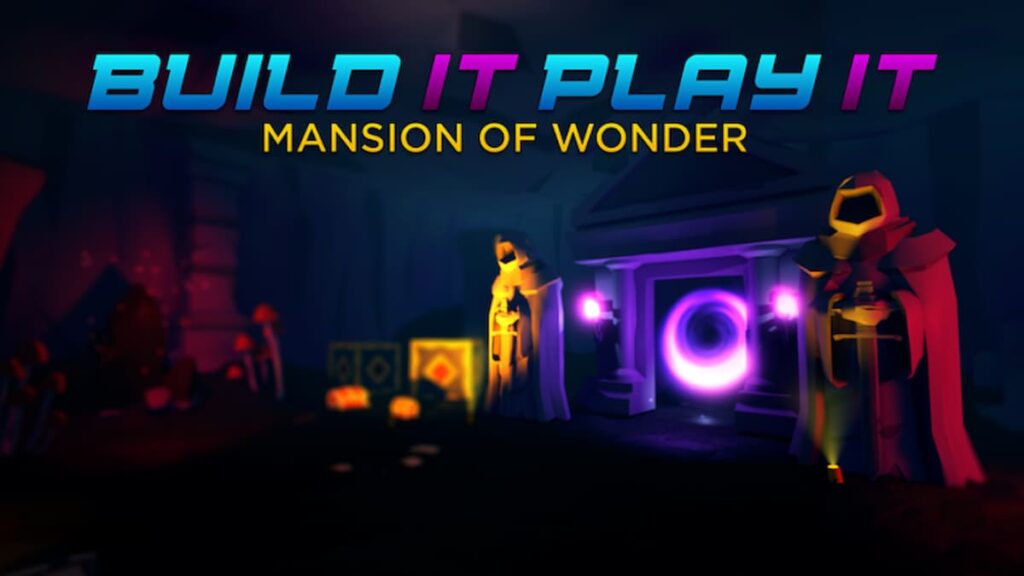 There are four free items players can redeem just for entering codes in Roblox Build It, Play It: Mansion of Wonder. Simply launch the game and approach the Swag Booth to type in and redeem the codes. The codes are as follows:
All Active Game Events
Luobu Event | Bump World: Free Jungle
The newest addition to the overarching Roblox Luobu Event is here! Bump World: Free Jungle has just gone live and offers four free items for players to unlock! Read our guide below to find out how you can unlock them. It's not as difficult as Catch the Rabbit thankfully!
Luobu Event | Catch the Rabbit, Mooncake Festival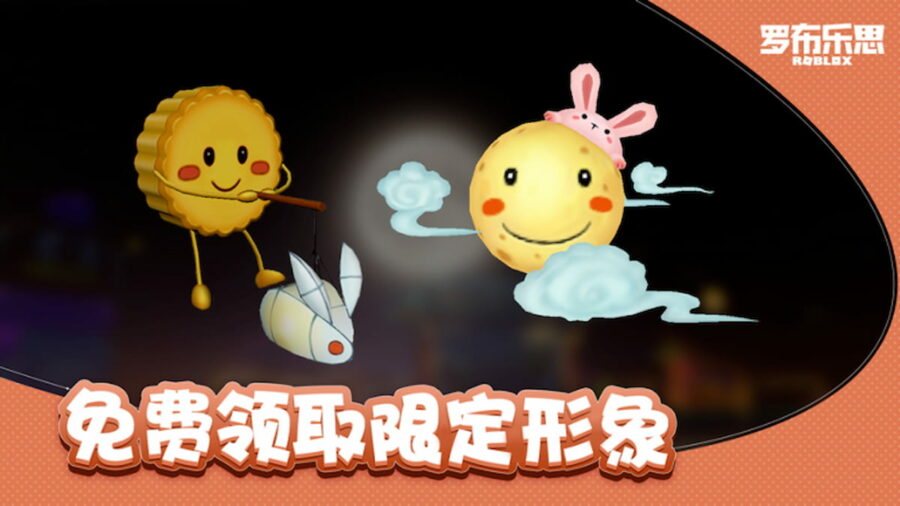 A total of five new free items have been added to Roblox thanks to the Luobu Catch the Rabbit/Mooncake Festival Event! Three of these items are relatively easy to unlock, while the other two are much more time consuming. In fact, one of the items will only be unlocked by one dedicated Roblox player! To find out how you could have a chance to unlock all of these items, read our guide below!
Luobu Event | Mystery Box Hunt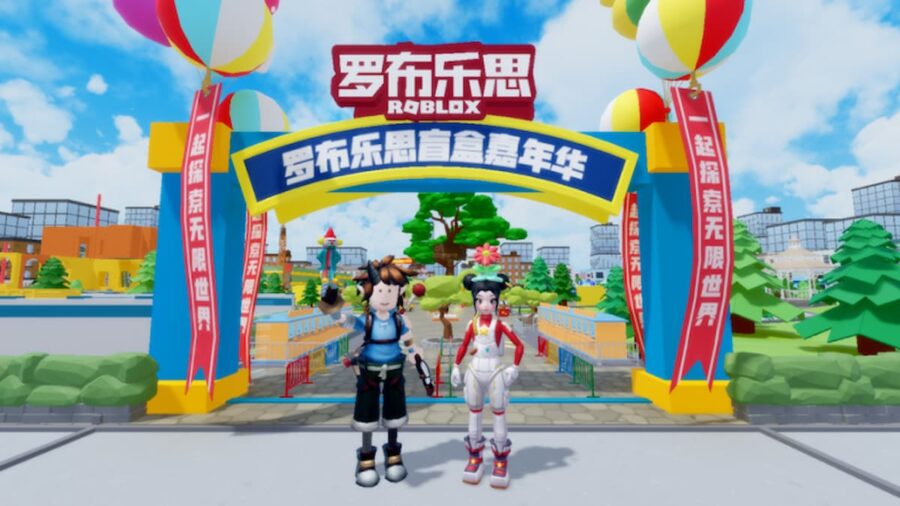 The Luobu Mystery Box Hunt experience is an event that launched in celebration of the Roblox going live in China. The event takes place inside of a carnival, and players search for 20 Mystery Boxes hidden across the world. Collecting all 20 of these boxes rewards players with Forest Elf Avatar Bundle, the Nova Avatar Bundle, and the Head Blooming hat accessory.
Guide: How to get all items in Roblox Luobu Mystery Box Hunt
Nerf Hub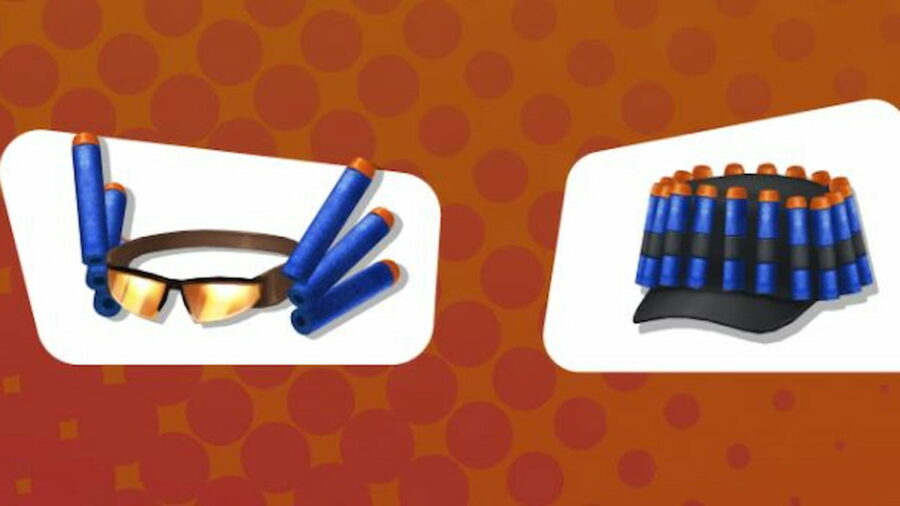 The Roblox Nerf Hub launched alongside the physical release of Roblox Nerf blasters, themed around some of the most popular experiences on the platform. Players can earn the Nerf Dart Cap hat accessory by winning a prize from the claw machine. Another opportunity to win the Nerf Dart Glasses comes from earning the highest score in the shooting range.
Guide: How to get the Dart Cap and Dart Glasses in Roblox Nerf Hub
Stranger Things: Starcourt Mall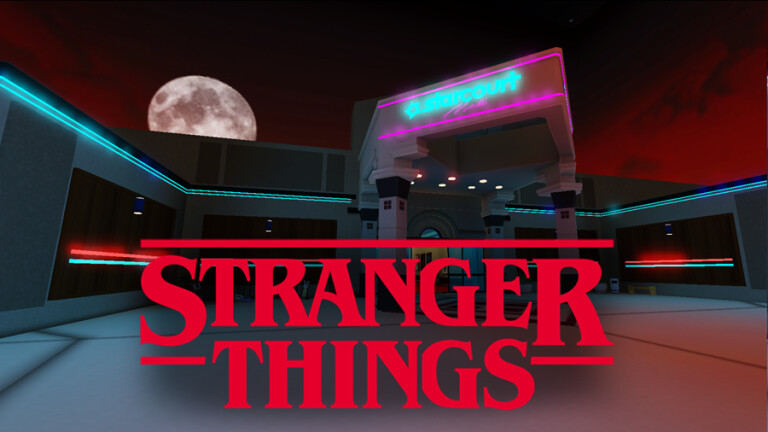 The Stranger Things: Starcourt Mall experience grants players a free Dustin's Hat head accessory just for launching the game. Moreover, you can earn lots of free Stranger Things-themed iconic outfits from the show by spending Star Coins, a free in-game currency earned by playing. It's a grind to earn enough Star Coins, but if you play the minigames enough you'll be able to grab some cool outfits free of charge.
Guide: Roblox Stranger Things: Starcourt Mall Event Guide
Metaverse Champions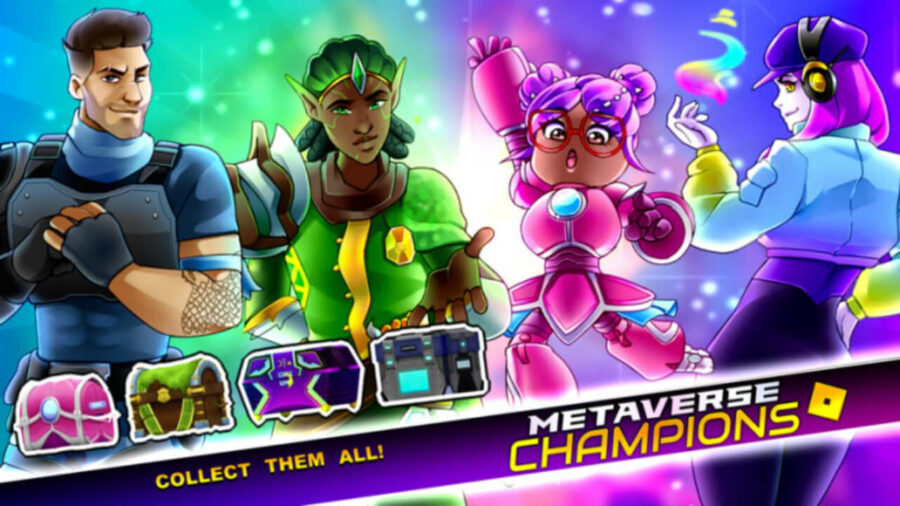 Metaverse Champions was the April 2021 event that replaced the annual Egg Hunt event, a popular tradition in the Roblox community. Spanning one month, players rallied behind one of four champions and completed missions across dozens of Roblox games to score points for their team. Many of the free items are no longer available since the event concluded, but you can still get these freebies just for launching the Metaverse Champions Hub experience:
AJ Striker's Shirt & Pants
Fey Yoshida's Shirt & Pants
Wren Brightblade's Shirt & Pants
Sparks Kilowatt's Shirt & Pants
Guides:
Bloxy Awards 2021
Ready Player Two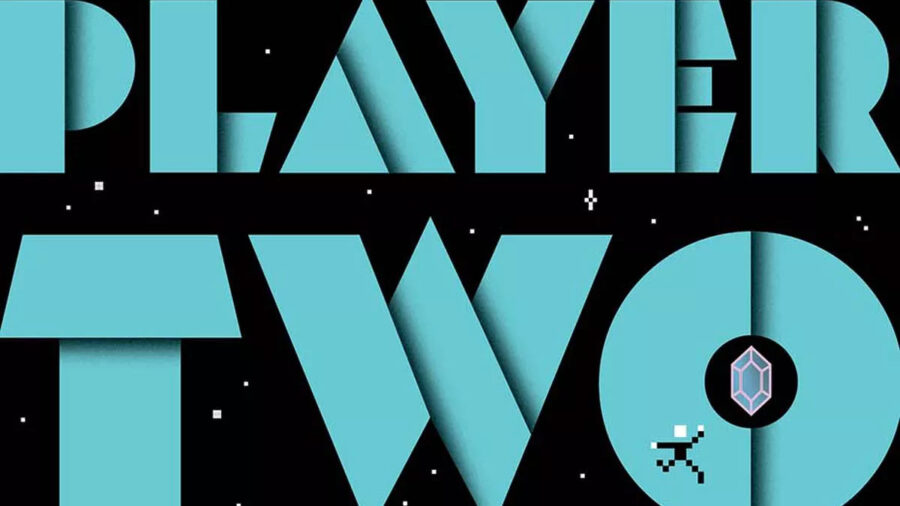 You'll earn a Ready Player Two Book hat and a Ready Player Two shirt just for launching the Ready Player Two hub for the first time. These two Avatar accessories will automatically appear in your Roblox inventory upon entering the game hub. During the winter 2020 event, players were on the hunt for a handful of free items across various Roblox experiences. Many of these items have since expired and are no longer available.
Wonder Woman: The Themyscira Experience
Wonder Woman: The Themyscira Experience is still open to players, despite being over a year old. This is one of the few experiences that won't reward you for merely logging in. You will need to complete tons of quests, minigames, and obbies to earn in-game coins, which can be exchanged at the Shop for the items. If you're up for the challenge and the grind, you'll earn lots of sweet Wonder Woman-themed swag, including the Golden Armor set.
Guide: Roblox Wonder Woman Event Guide
Imagination Core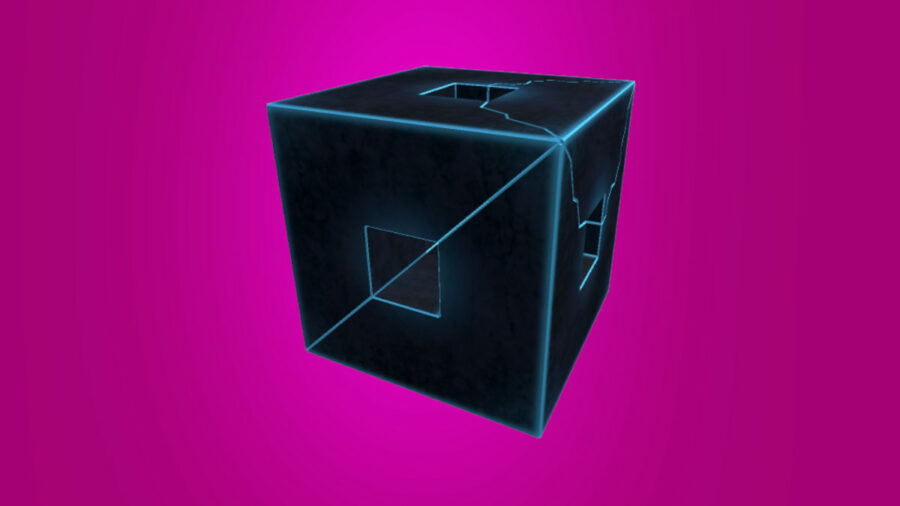 Players can get this sweet Imagination Core head accessory simply by entering the 8th Annual Bloxy Awards experience. While the hub is no longer available, you can still travel along in a spaceship and watch the 2021 awards show in its entirety. The Imagination Core item will instantly appear in your Roblox Inventory upon launching the experience for the first time.
Link: 8th Annual Bloxy Awards
Happy New Year Ox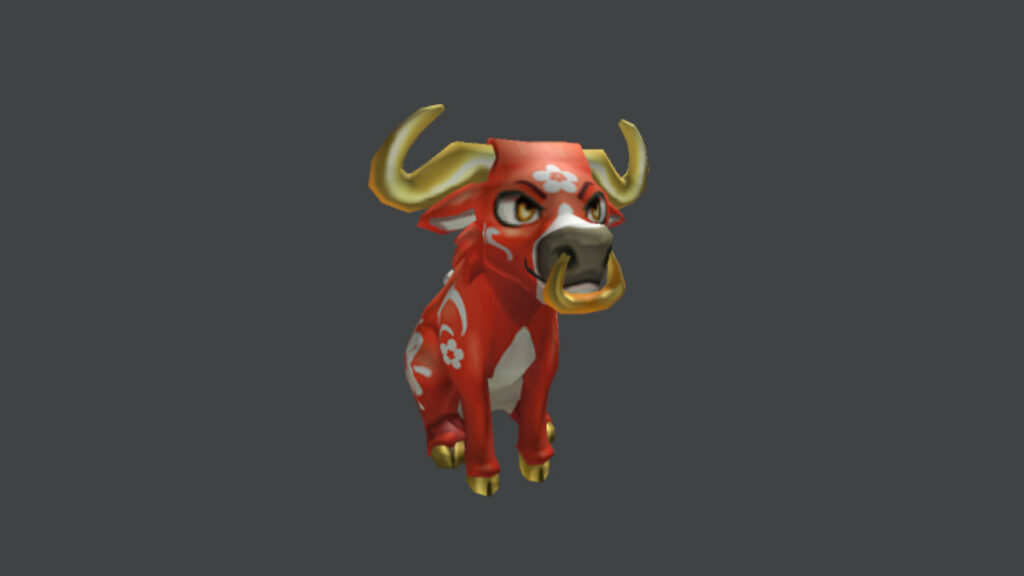 The Happy New Year Ox is a free shoulder accessory available for all players to redeem at any time. Just head over to the link provided below and press Get to redeem it from the Avatar Catalog for free.
Link: Happy New Year Ox
Shield of the Sentinel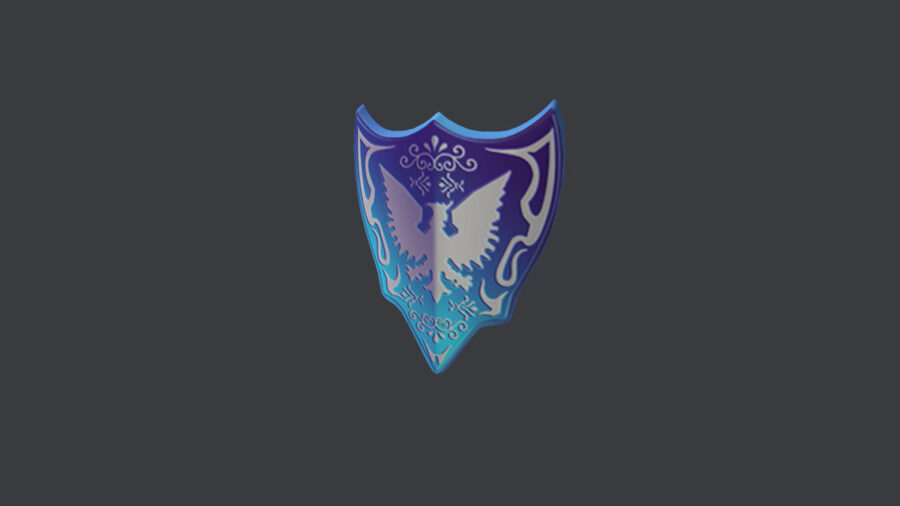 Players can earn the Shield of the Sentinel by playing the Beat the Scammers experience! All you need to do is run around the map and answer 10 questions correctly to get it. Once you've completed the tenth question, you will earn a badge and the shield will be added to your avatar's inventory.
Guide: Get the Roblox Shield of the Sentinel for Free!
Concert Experiences
Luobu Launch Party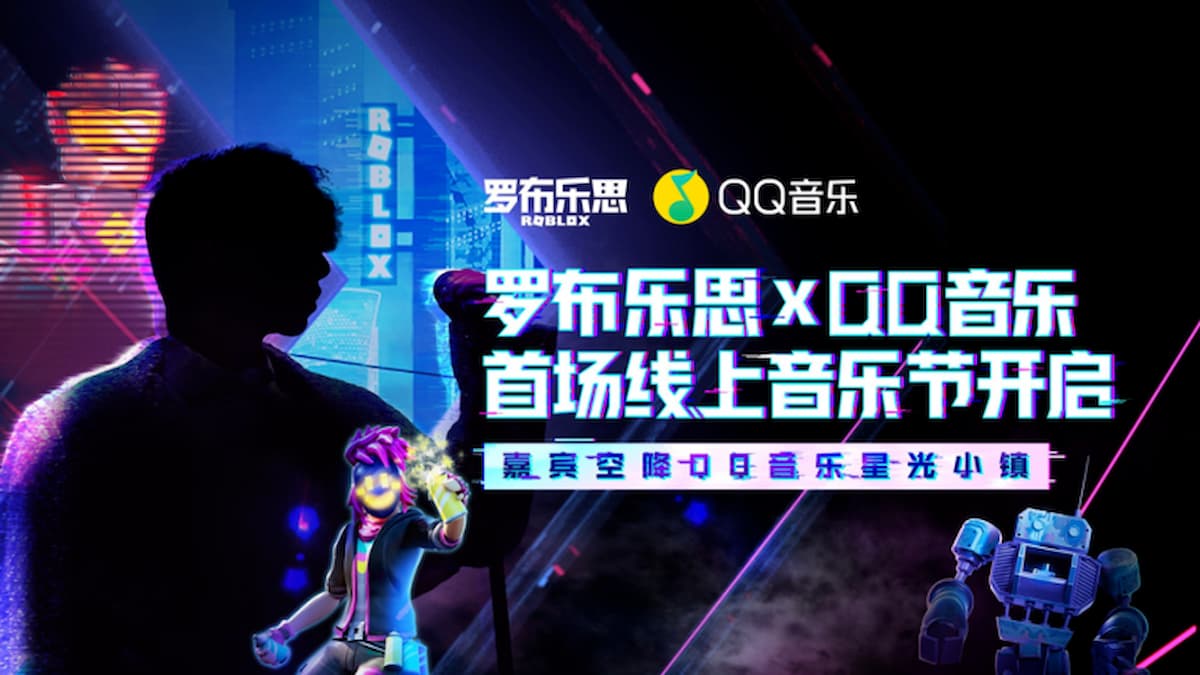 Three free items can be redeemed on the Avatar Shop to celebrate the Luobu Launch Party event! They are the Cyber Rider Helmet, the Blue Space Buns, and the Red Punk Mohawk. You don't even have to enter the experience, just click the links below and redeem the items from the Shop right now!
For those interested, a secret pop artist will be performing 10 songs in the Luobu Launch Party. There are also minigames like scavenger hunts and obstacle courses that can get you some free merch!
Twenty One Pilots Concert Experience
The Twenty One Pilots Concert Experience is the next huge concert coming to Roblox. This concert is expected to be as interactive as last year's Lil Nas X experience, so you won't want to miss out on the show! There is a pre-show on Wednesday, Sept. 15 at 6pm CT and the concert kicks off on Friday, Sept. 17 at 6pm CT.
In the meantime, players can earn free Avatar items like the Twenty One Pilots Flag by completing an in-game scavenger hunt. If you're looking for an immediate reward, then look toward the Bandito Army Jacket that can be redeemed directly on the Avatar Shop for free!
Game Link: Twenty One Pilots Concert Experience
Twenty One Pilots Flag Guide: How to get the Twenty One Pilots Flag in Roblox | Twenty One Pilots Concert Experience
Bandito Army Jacket Guide: How to get the Bandito Army Jacket in Roblox | Twenty One Pilots Concert Experience
Even more free Twenty One Pilots items are coming at a later date, like the Yellow Bandito Bandana, the Car Radio Ski Mask, the Red Blurryface Beanie, and the Icy Sai. Be sure to check back with Pro Game Guides for guides on all of these items.
KSI Launch Party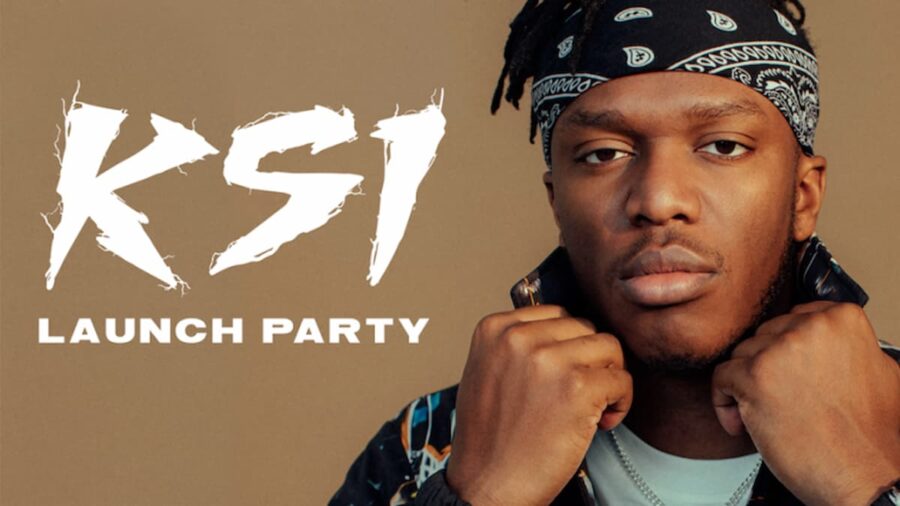 Six items are available to redeem for free from the KSI Launch Party, some of which don't even require launching the game. This event launched in Roblox to celebrate the KSI's second studio album, All Over the Place. KSI is a popular content creator and rapper, well-known for his music, gaming videos, vlogs, and the boxing match against Logan Paul.
Follow these links below to redeem the Golden Headphones - KSI and the AOTP Hat - KSI hat items directly on Roblox. Once redeemed, they are yours to keep forever.
Players can also redeem four items in the KSI Launch Party experience: Champion Boxer Top - KSI, Champion Boxer Bottom - KSI, Knockout Boxer Top - KSI, and the Knockout Boxer Bottom - KSI.
Guide: How to get the free KSI Roblox items
Zara Larrson Launch Party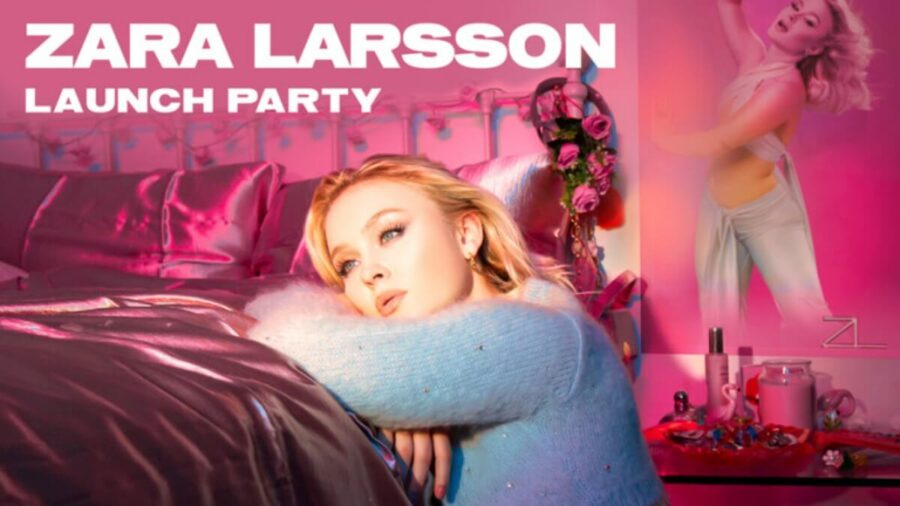 Four items are available to redeem for free from the Zara Larsson Launch Party experience and you don't even have to launch the game. Using the links below, they will take you to each item's Avatar Shop page. Make sure you are logged in to your Roblox account and press the green Get button below the item's name to redeem it. After pressing Get Now, the item will appear in your Roblox Inventory.
Why Don't We - Fan Hand Sign
If you launch the Why Don't We Launch Party concert experience, you can still grab a free Why Don't We - Fan Hand Sign. Just head to the Shop located near the spawn, locate the Fan Hand Sign amongst the collection, and redeem it. After redeeming, the Fan Hand Sign will remain in your Roblox Inventory for keeps.
Lil Nas X Concert Experience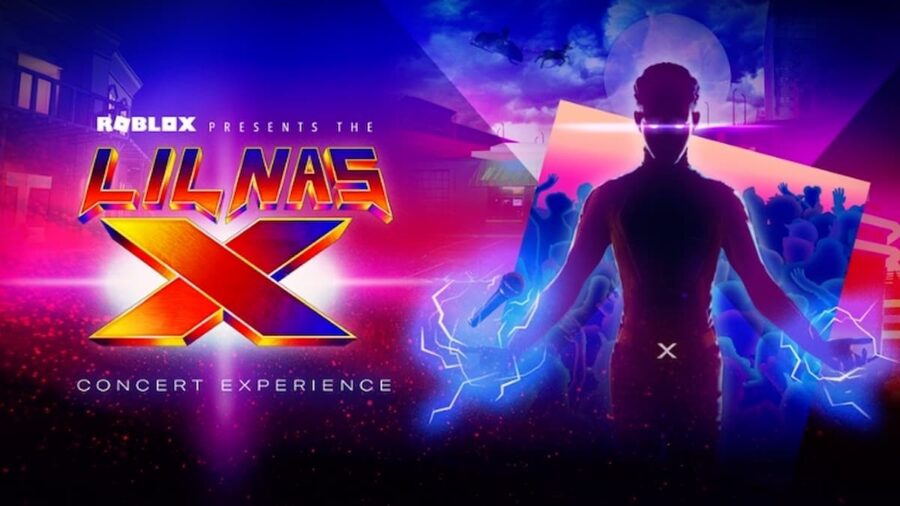 The concert that started it all, aka the Lil Nas Concert Experience, was the first Roblox music event on the platform. Lil Nas X joined Robloxians for a concert celebration and performance of his hit single "Holiday." Meanwhile, players could earn free emotes in the Scavenger Hunt and additional items in the event.
Guides: Lil Nas X Roblox Scavenger Hunt Token Locations – Get a Free Emote!
Roblox Creator Challenges
Players can earn some free Avatar items simply by answering a handful of questions. The Roblox Creator Challenges quiz you on some Roblox Studio questions, and answering them correctly will reward some sweet benefits!
These just test your knowledge of the basic programming in Roblox. You can pretty much fumble through the quiz even if you've never coded before in your life. You aren't penalized for wrong answers! However, if you want to go in prepared, make sure to run through a tutorial prior to attempting the challenges.
Note: Players should only participate in verified challenges that are created by "Roblox Creator Challenge." Fakes, like many Roblox experiences, appear on the platform and they are a huge waste of time! Below are official challenges that will gain you some loot after you complete them.
If you completed the Star Wars Creator Challenges and want to earn more cosmetics, you will need to go into your badges and delete the ones related to it. These can be found on your Profile page under Player Badges. Look for Getting Off the Ground, Galactic Mechanic, Taking the Victory Lap, Junkyard Master, As Many Colors as Stars, and Terraformer Technician. Click on each of those and then hit the little dots to the right of the name. You can delete each badge from that menu. Once you've done that, go back into the Galactic Speedway Challenge and complete it again to receive these rewards:
Saturn Ring Hat (Accessory > Hat)
Scrap Metal Hat (Accessory > Hat)
Rover the Astro-Pup (Accessory > Shoulder)
Supernova Pauldrons (Accessory > Shoulder)
Hyperspace Jetpack (Accessory > Back)
Scrapper's Backpack (Accessory > Back)
Other Challenges
Jurassic World Creator Challenge

Jurassic World Cap (Accessory > Hat)
Jurassic World Headphones (Accessory > Hat)
Jurassic World Backpack (Accessory > Back)

Godzilla Creator Challenge

Ghidorah's Wings (Accessory > Back)
Godzilla Spine (Accessory > Back)
Rodan's Head (Accessory > Hat)

PC Creator Challenge

Book Wings (Accessory > Back)
Classic PC Hat (Accessory > Hat)
Motherboard Visor (Accessory > Face)
Looking for more free Roblox rewards? Check out our Roblox Game Codes List for a huge list of secret codes in your favorite games!