Ready your reflexes and monster-slaying skills as Skyfall takes you on a Dark Fantasy journey! This Souls-like MMORPG Roblox experience allows you to create your character and race and level up as you embark on this hard-core adventure. Hone your skills and buy upgraded armor and weapons to fight enemies more efficiently and discover new hidden adventures and dangers!
Skyfall is an MMORPG game inspired by popular titles like Dark Souls, and it shares the same idea of combat - it's brutal and unforgiving. The Codes for Skyfall will allow the players exclusive gifts, in-game currency, and more rewards. This will significantly help, especially for new players just getting into the game. For more games similar to this, check out Roblox Magic Champions Codes. If you're looking for more game guides and codes, search this site for more information.
All Skyfall Codes List
Updated January 13, 2023

Removed expired code.
Skyfall Codes (Working)
There are currently no working Skyfall codes.
Skyfall Codes (Expired)
Skywoken—Redeem for free race reroll
How to redeem Codes in Skyfall
Redeeming the codes in Skyfall is easy. Follow the steps outlined below.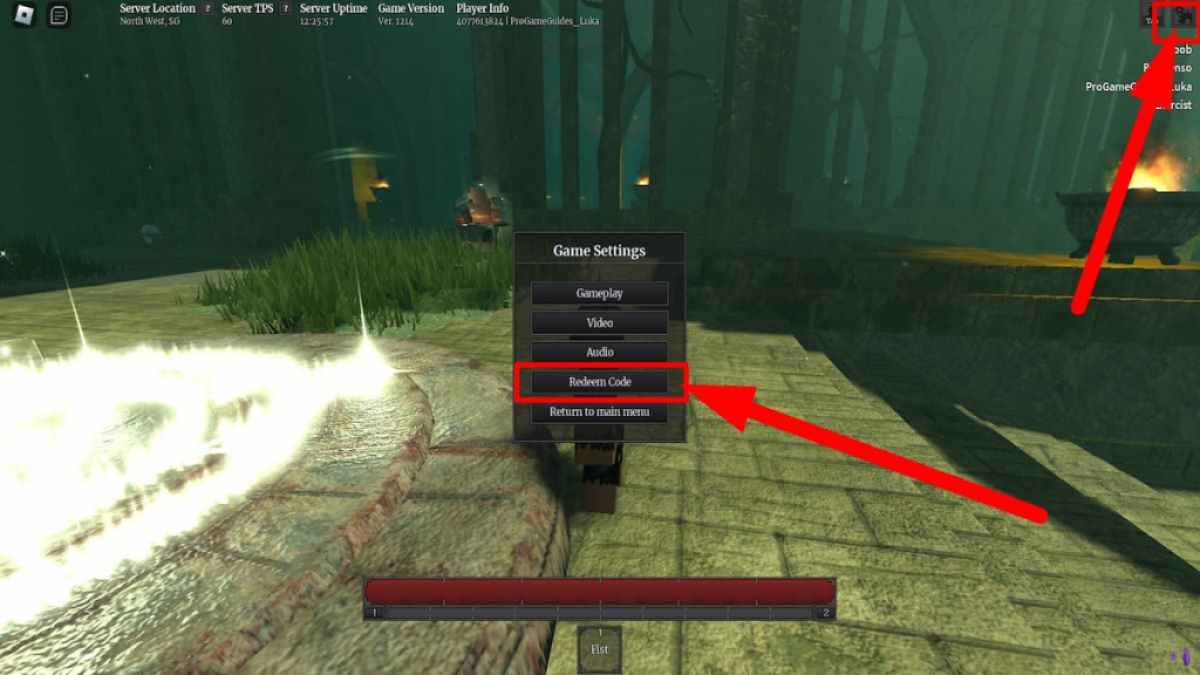 Launch Skyfall on your device.
Choose your profile and log onto a server.
Once you are in the game, click on the cog icon on the top right of your screen to open the Settings menu.
Click Redeem Code.
Enter the code into the field.
Press Redeem button.
How can you get more Skyfall Codes?
The best way to stay up to date with codes for Skyfall is to follow the game developers on their Twitter page @DualityStudio2k and their Skyfall Discord Server. Otherwise, we will constantly update our code page, so it's always good to press Ctrl+D to bookmark this page.
Why aren't my Skyfall Codes working?
There could be several reasons why your Skyfall codes aren't working. The codes sometimes expire after some time. Usually, developers tie codes to certain milestones and events when they release them. Such codes have a limited lifetime. Always make sure to redeem your Roblox codes as soon as possible, and never miss another freebie! The codes could have been mistyped or have missing punctuation. It's always a good idea to copy the codes from the list and paste them into the game directly.
How to level up in Skyfall
When you fight with someone, always be aware of your surroundings. Sometimes fights will occur on top of tall structures or high places. Always try to use Roll when you fall because it will cut your fall damage in half.
A quick way to level your skills up is to talk to Old Man. Find him in a cave near the place where you spawn. He will ask you for some spare SkyShard. Give him 100 SkyShard to level up. Press Tab to proceed to your Skill Tree. You will then be able to increase your Weapon Skill and your Roll on the far right of the tree.
What is Skyfall
Skyfall is a Dark Fantasy MMORPG Roblox Experience made by Duality Studio. It is a work inspired by other titles of the same genre, such as Elden Ring and Dark Souls series, recreated in the Roblox environment. The gritty feel of inspirational games is omnipresent, both in the graphics and the gameplay. Fighting is brutal and unforgiving, giving you a challenge and satisfaction when you win fights. The game offers a balanced combat system featuring weapon skills and magic. Parrying and dodge-rolling are also present. The players can advance through the game by gaining EXP from fights and in-game currency to purchase better armor and weapons.
If you're looking for codes for other games, we have many in the Roblox Game Codes post! You can also get numerous free goodies via our Roblox Promo Codes page.