If you're a fan of the classic manga series Demon Slayer like me, you're going to want to step into the Roblox Slayer Arena. It's a battlegrounds-style fighting game in which you fight in an open PVP arena. Master combat styles and breathing techniques, then emulate Tanjiro as you take on all-comers, battling to climb up the top kills and top assists leaderboards!
Slayer Arena codes give you free in-game Gold. This can be spent in the lobby area to pick up new character skins. As the game is currently in alpha, I expect loads more cosmetic items to become available as the development continues, as well as more codes for unique items. If you love Demon Slayer–inspired games, you should also check out Demon Slayer Legacy.
All Slayer Arena Codes List
Slayer Arena Codes (Working)
These are all the working Slayer Arena codes.
Slayer1k—Redeem for 450 Gold
Slayer Arena Codes (Expired)
These are expired codes for Slayer Arena.
There are no expired codes for Slayer Arena
Related: Demon Slayer Tower Defense Simulator
How to redeem codes in Slayer Arena
Follow the instructions below to redeem codes in Slayer Arena.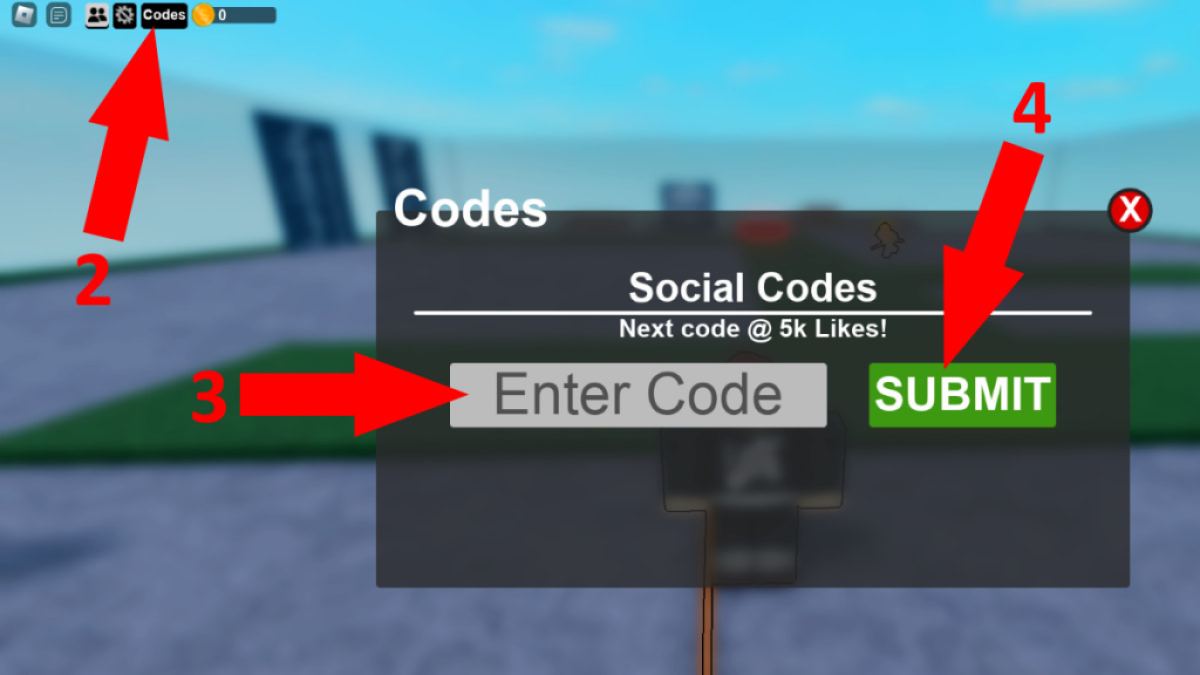 Launch Slayer Arena on Roblox.
Press the Codes button in the top left of the screen.
In the text box saying Enter Code, do so exactly as it is in the list above.
Press the green SUBMIT button to claim your reward!
How can you get more Slayer Arena codes?
When I'm on the hunt for more Slayer Arena codes and information, the first place I look is the Slayer Arena Roblox Group. You can also follow @slayer_arena on Twitter and subscribe to the Slayer Arena YouTube channel. For maximum community interaction, though, I've found the best place to head is the official Slayer Arena Discord Server where (once verified) you'll find everything from game news and sneak peeks to general game chat.
Why are my Slayer Arena codes not working?
If you've tried to input a code in Slayer Arena and it hasn't worked, try to cut and paste it directly from Pro Game Guides into Roblox. This means you definitely won't have any typos. If you've tried that and a code still won't work that you've found above, do let us know. It has probably expired, which means it will no longer work, so we'll want to remove it from this guide. Check back soon, though, as we'll update this page with new Slayer Arena codes as soon as we find them.
Other ways to get free rewards in Slayer Arena
There is one simple way to get more free rewards in Slayer Arena, and that is to stay logged into the game. You don't even need to participate in combat to gain more free Gold. After every nine minutes, you get 450 free Gold as wages. This can be taken to the two characters in purple in the lobby, who will exchange 175 Gold for one Key. You can then use the Key to claim a new free skin for one of your characters, gacha-style.
What is Slayer Arena?
Slayer Arena is a Roblox full PVP battleground experience inspired by the classic manga Demon Slayer. You start in the lobby area, where you can freely choose between a list of characters from the series, including Tanjori and Nezuoko. Then you enter the battle arena, which is a full-throttle PVP arena where it is a no-holds-barred free-for-all. That, or you can team up with your friends.
If you're looking for codes for other games, we have a ton of them in our Roblox Game Codes post! You can also get a bunch of free stuff via our Roblox Promo Codes page. And in the meantime, take a look at the latest news to stay up-to-date on all things entertainment.