In the Stand Proud Roblox game, there is no time for resting. Here, you'll get into combat the second you step into the arena. Be ready to fight, as you won't last long. The game can be challenging for beginners as there is almost no time to rest, but there are some ways you can prolong your fighting career. One of the best ways to improve is to use Stand Proud codes!
To be successful, you need to use the best stands money can buy. That can be an issue at the start, but not that much if you use Stand Proud codes. Most of these codes will grant you Yen, an in-game currency you'll use to buy stands. Most cost around 20,000 Yen so that you can use better stands quickly. If you're a fan of fighting games, use World of Stands Codes to improve your chances.
All Stand Proud Codes List
Updated March 24, 2023

Added a new code!
Active Stand Proud Codes (Working)
These are all the working Stand Proud codes.
ThanksFor40k—Redeem for 6499 Yen (New)
PurpleOverMyHead—Redeem for 1.5k Yen
MonstersInMyBasement—Redeem for 5k Yen
SORRYFORTHETROUBLE—Redeem for 10,000 Yen
YoAngelo—Redeem for 3,000 Yen
NewUpdate1_5—Redeem for 5,000 Yen
ListenTo_acloudyskyefor—Redeem for 1,000 Yen
NoWay32kLike—Redeem for 5,999 Yen
ThanksFor31kLikes—Redeem for 9,999 Yen
WOWThanksFor1kPlayers—Redeem for 4,999 Yen
SorryMobilePlayers—Redeem for 1,999 Yen
ICantSaveYou—Redeem for 4,999 Yen
MaintenanceIsOver—Redeem for 10,000 Yen
StandingProudReleasedLol—Redeem this code and get 5,000 Yen
Likes30K—Redeem for 2,000 Yen
Expired Stand Proud Codes
These are expired Roblox codes for Stand Proud.
there are no expired codes for the Stand Proud Roblox experience.
Related: Roblox Stand Instincts Codes
How to redeem codes in Stand Proud
Follow the instructions below to redeem codes in Stand Proud.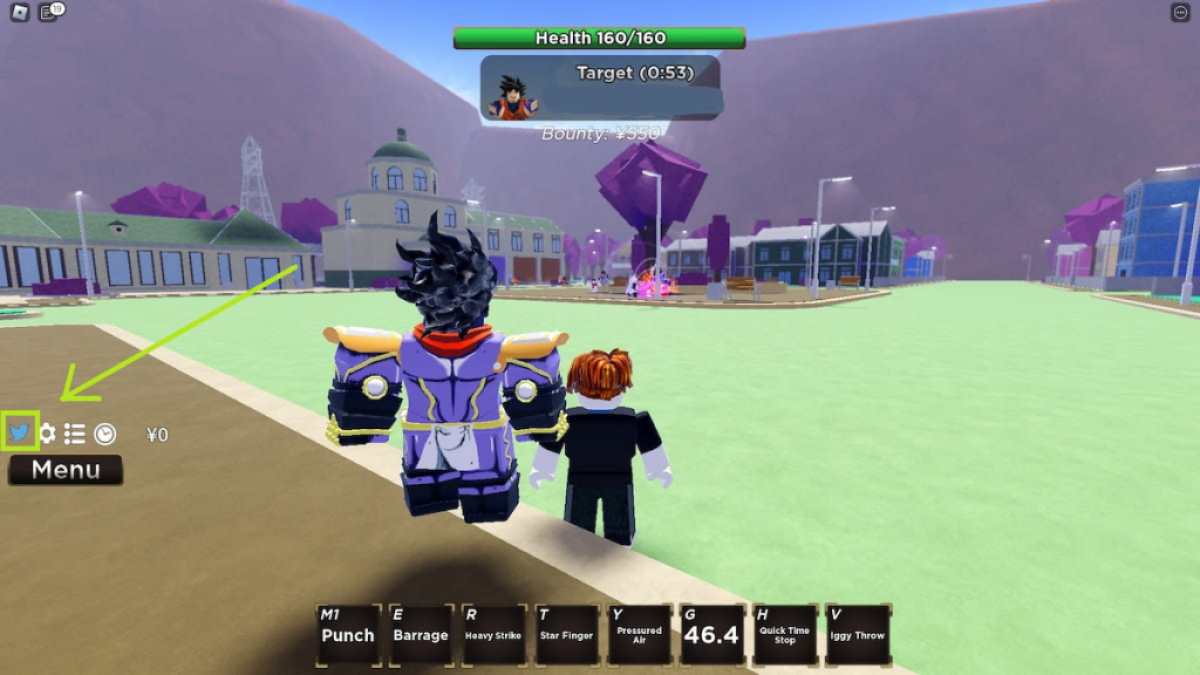 Launch Stand Proud on Roblox.
Click on the Codes button on the left side of the screen.
Enter working codes into the Enter Code Here! text box.
Click on the Enter button to claim your free prize.
Where to find more Stand Proud codes?
You can find all the newest Stand Proud codes on this page. Bookmark it, and we'll update it as soon as new rewards appear. You can also check the Eyez Studio Twitter account @EyezStudios and Stand Proud Discord Server for more information on codes and game updates.
Why don't my Stand Proud codes work?
If you have trouble redeeming Stand Proud codes try checking if you've entered the code correctly. To avoid confusion, copy and paste the code from the active list above into the redeem text box. Another reason why some code doesn't work is that it has expired. Most of the Roblox codes tend to expire after a while, so make sure to claim them fast.
Other ways to get free rewards in Stand Proud
Besides using codes, the best way to get free rewards in Stand Proud is to play the game regularly. You'll be awarded prizes every day you log in, so don't forget to start the game at least once every day. Every consecutive day that you login to the game grants you a larger amount of Yen than the previous day!
What is Stand Proud?
Stand Proud is a Roblox battleground fighting game based on Jojo's Bizarre Adventure characters. Here you'll face other gamers in player-vs-player combat, so be prepared to learn a thing or two about choosing the most suitable stand and their skills the best you can.
If you're looking for codes for other games, we have many in our Roblox Game Codes post! You can also get a bunch of free stuff via our Roblox Promo Codes page. And in the meantime, take a look at the latest news to stay up-to-date on all things entertainment.